SVS Virtual Audiophile Happy Hour Returns this Thursday with Massive Giveaways
Email sent: May 27, 2020 8:15pm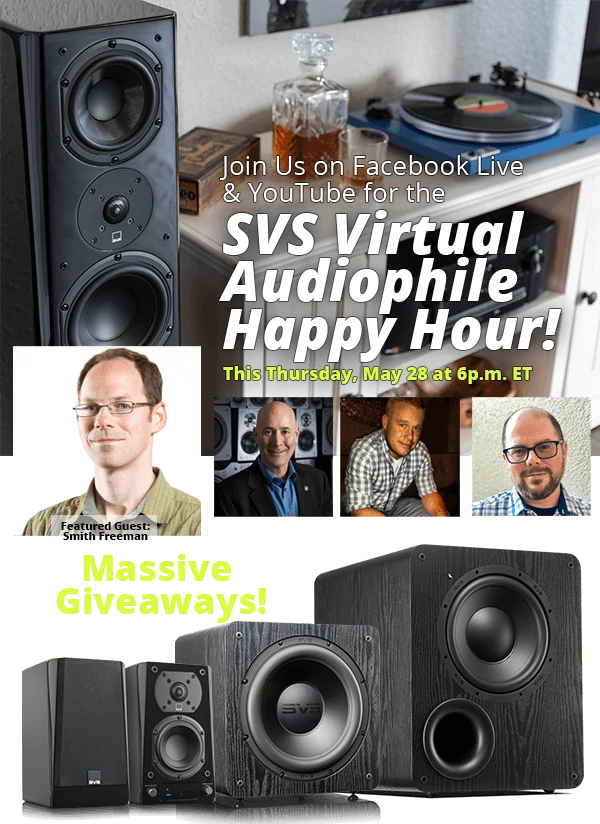 After the continued success of our virtual events, we're coming on strong with more audio knowledge and fun during another SVS Virtual Audiophile Happy Hour, scheduled for this Thursday, May 28 at 6 p.m. EDT. Members of the SVS team will broadcast live on the SVS Facebook page and SVS YouTube Channel to discuss what we've been listening to, answer questions from our community and give away some sweet SVS products.

Join SVS President Gary Yacoubian, National Training Manager #TheLarry McGough and Vice President Nick Brown as we go unscripted and answer questions from the amazing SVS community. This week, our special guest will be Smith Freeman, Director of Product Management for SVS, a brilliant audio engineer and one of the key visionaries shaping the future of SVS from the product side.

Just visit our Facebook page or YouTube channel at 6 p.m. ET, this Thursday, May 28 and you'll see the live broadcast appear. We'll also have some fun giving away a pair of Prime Bookshelf speakers, SB-2000 Pro subwoofer, PB-1000 subwoofer and a Prime Wireless SoundBase to four lucky commenters.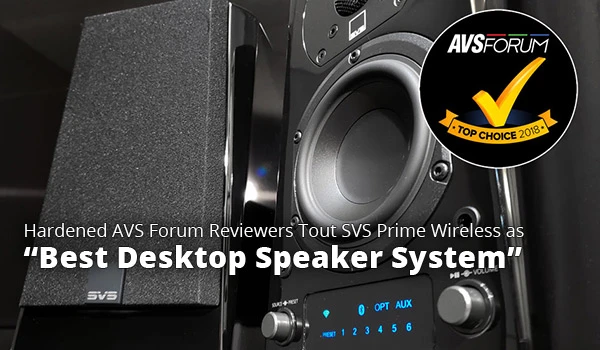 In a round-up of the Best Desktop Speaker Systems available right now, the highly discerning reviewers from AVS Forum anointed the SVS Prime Wireless Powered Speaker System as the cream of the crop, amidst a very competitive group. Here's why:
"For standing out in a crowded field of wireless speakers that simply do not sound as good, SVS is the top choice. It's a high-performance audiophile-quality lifestyle-friendly solution to adding great sound to any room. An undeniably easy way to achieve audio nirvana."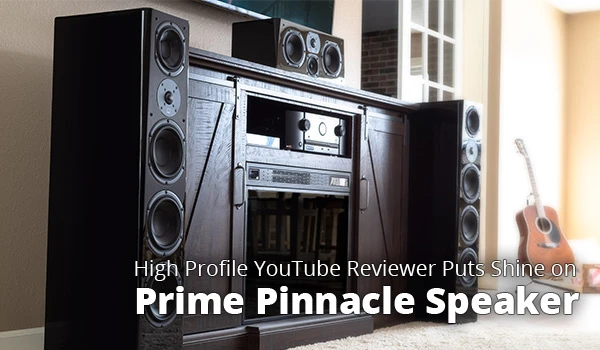 Hardcore audiophile reviewer New Record Day did a deep dive review of the SVS Prime Pinnacle loudspeaker and discovered nothing but great things in this detailed video.
"Truly a versatile speaker. No matter what gear you have or what room you listen in, it's like clay, you can mold it to sound great. Plenty of reveling detail, deep and powerful bass and never a hint of listening fatigue. A smooth presentation from top to bottom, hats off to the engineers."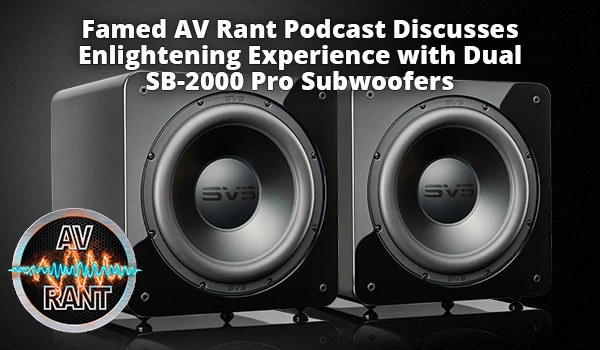 Tom and Rob from the highly regarded AV Rant podcast offer an in-depth review of the SVS SB-2000 Pro Subwoofer with a special guest, including commentary on set-up (including the subwoofer crawl), general performance, the difference when going from a single to duals and more in their latest informative episode.

Here's a taste, "It just seemed like everything opened up…Deep, rich chocolatey bass notes…Everything just seems a little more realistic and more effortless. It's like being in a different space, in the best way possible. A total game-changer."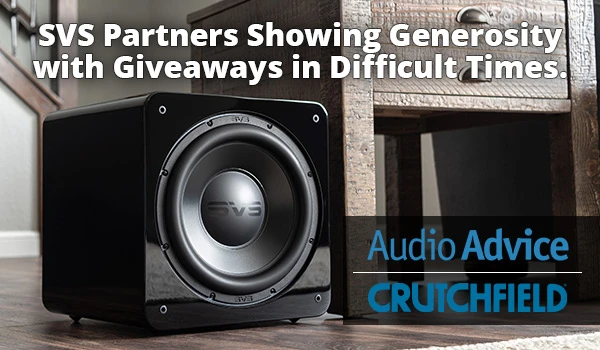 We're proud to be partnered with some of the most knowledgeable AV retailers, two of which are running giveaways to show generosity at a time when it's needed most. Both giveaways are open to all U.S. residents.

Our trusted partners from top AV retailer Audio Advice in Raleigh, NC are showing their generosity in difficult times by giving away an SVS SB-2000 Pro subwoofer to one lucky bass lover. Check the details on their site for a chance to add some heart-pounding sound to your system.
Legendary AV retailer Crutchfield, based in Virginia, is stepping up in a huge way by giving one lucky audio fan a $2,000 SVS shopping spree to spend on any SVS speakers and subwoofers they choose. Check their site for details and enter to win the audio system upgrade of a lifetime!
Featured @SVS_Sound Instagram Post
Audiophile brethren @HiFiBrothers unleash the tense action of cinematic blockbuster Black Hawk Down with unnerving sonic realism courtesy of an SVS Ultra Tower, Center and Prime Elevation based home theater system.

Tag your post with @SVS_Sound or #SoundRevolution and we might include in a future newsletter.
Easy Monthly Payments on SVS Speakers and Subwoofers.
Products Mentioned in this Newsletter

Shop without the noise.
Get our free newsletter of hand-picked sales you need to hear about from the web's best brands.