Tips for Big Game Sound & SVS SB-3000 Touted as THE Subwoofer to Beat by Top YouTuber.
Email sent: Jan 28, 2021 7:00pm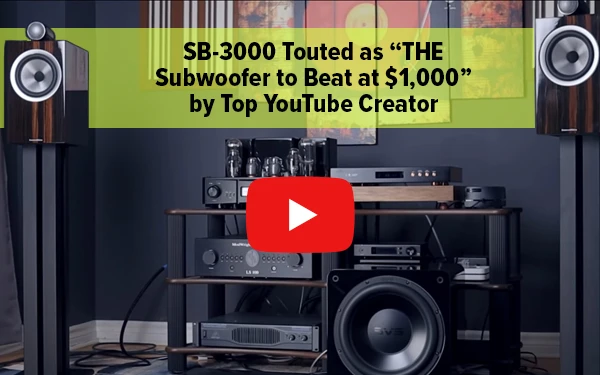 In a review comparing the SB-3000 to hefty competition, a reviewer from "The Next Best Thing Studio" was so immersed by the bass, he called it the subwoofer to beat at its price, proclaiming,
"Without a doubt the SB-3000 is my choice because it plays as deep as I need with phenomenal SPL output. It pumps out bass like there is no tomorrow and there is no distortion to be found."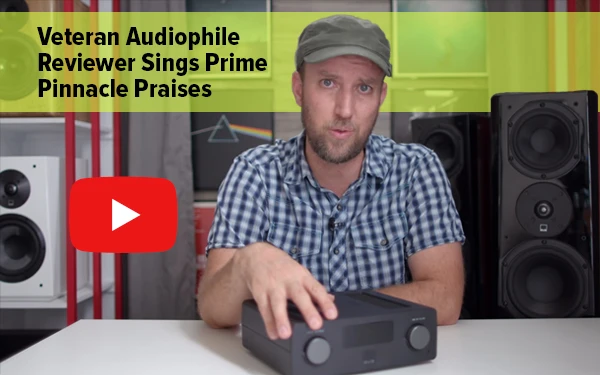 Popular YouTuber "New Record Day" has heard just about every tower speaker under $5,000, which makes his review of the SVS Prime Pinnacle speakers all the more impressive. Here's a highlight,
"Truly a versatile speaker. No matter what gear you have or what room you listen in, it's like clay, you can mold it to sound great. Plenty of reveling detail, deep and powerful bass and never a hint of listening fatigue. A smooth presentation from top to bottom, hats off to the engineers."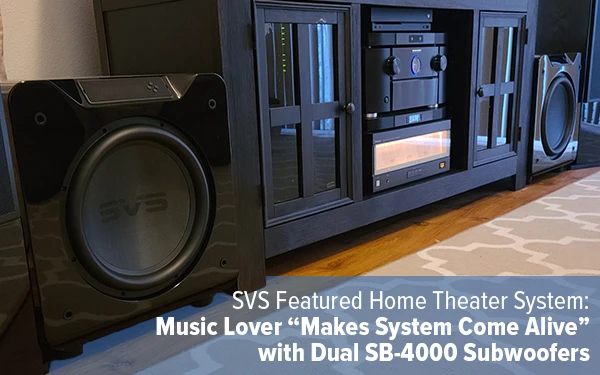 Yearning for the chest-thumping sound he experienced as a kid from his Dad's monstrous tower speakers, SVS featured system owner, Andrew from Santa Barbara, discovered the truth in bass from a pair of SVS SB-4000 subwoofers. Now, his system "Hits incredibly hard!" and erupts to life like never before.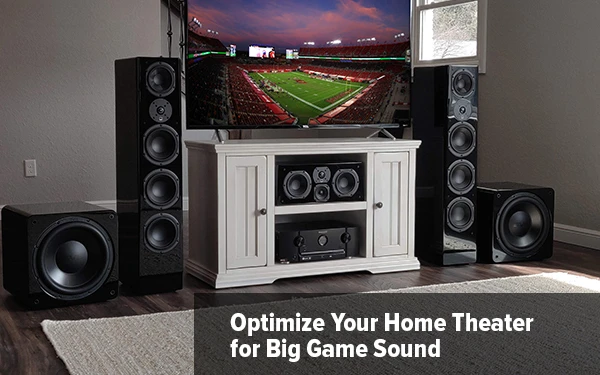 With the Super Bowl broadcast in Dolby Digital 5.1, here are some quick tips to ensure your system sounds its best for kickoff. Whether you're in it for the commercials, halftime music or bone-jarring action, follow these steps to enjoy an immersive sound experience.
If using a smart TV, make sure ARC is enabled on the TV and the AV receiver, and you are using the HDMI ARC connection on both devices.

Configure the smart TV HDMI audio output settings to bitstream Dolby Digital 5.1 to the AV receiver. 

Configure any cable box, satellite box or streaming device (e.g., Roku, Apple TV, Amazon Firestick, Google Chromecast, etc.) to bitstream Dolby Digital 5.1 to the AV receiver.

Set the AV receiver to auto-decode mode and it will playback Dolby Digital 5.1 / Dolby Surround. 

Play with the enhanced audio modes in your AV receiver to bring more live action to your surround sound experience.

Read our blog on Center Channel Placement Tips to ensure announcer dialogue and center stage is perfectly anchored in place.
Read our blog on The Art of Speaker Placement to get the best possible performance from front and surround channels.
@SVS_Sound Featured Instagram Post
Looking ahead towards a super weekend, @bk_vi_r shows off his dual SB16-Ultra subwoofers and stating, "Next best thing to first row, 50-yard line."
Follow @SVS_Sound on Instagram or tag #soundrevolution and we may use your post in a future newsletter.
Easy Monthly Payments on SVS Speakers and Subwoofers.
Products Mentioned in this Newsletter

Shop without the noise.
Get our free newsletter of hand-picked sales you need to hear about from the web's best brands.