What is your subtle pleasure?
Pleasure does not motivate not giving a f
This email was sent
"What is your pleasure?"
The world is designed to market pleasure to us. It is a good distraction, but pleasure isn't sufficient to motivate us. Since it is not the cause of happiness rather, it is the effect. Values and metrics will cause pleasure as a by-product.
The Subtle Art of Not Giving a F*ck: A Counterintuitive Approach to Living a Good Life
:
Read The Full Article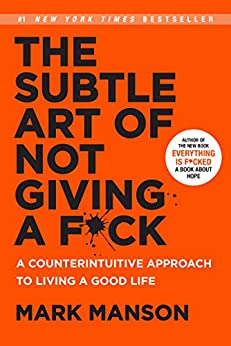 To learn from mistakes you need to stop basing your self worth on being right. When you are in this mindset you will not be able to take on new perspectives or be able to empathize with people.  It will shut you out from taking in new information that is important and could shift your values and beliefs into the right zone.
As difficult as this might sound, it is better to assume that you don't know and always be seeking out information. This will help put you in a state where you are always learning and growing rather than having poorly informed beliefs.
Emotional dysfunction comes from denying your negative emotions. Being positive all the time isn't the best solution to problems either because it is a method of avoidance. With the right values and metrics it will cause balanced emotions that will motivate you - 
Read more
...
Email not displaying correctly?
View it
in your browser.
TAPNET
6424 E Greenway Pkwy, #100, Scottsdale, AZ 85254