Discover the Bee collection and how you can contribute!
Email sent: Apr 27, 2021 4:03am
Hi, check out our "Pollinate the Planet" project!

 ‌ ‌ ‌ ‌ ‌ ‌ ‌ ‌ ‌ ‌ ‌ ‌ ‌ ‌ ‌ ‌ ‌ ‌ ‌ ‌ ‌ ‌ ‌ ‌ ‌ ‌ ‌ ‌ ‌ ‌ ‌ ‌ ‌ ‌ ‌ ‌ ‌ ‌ ‌ ‌ ‌ ‌ ‌ ‌ ‌ ‌ ‌ ‌ ‌ ‌ ‌ ‌ ‌ ‌ ‌ ‌ ‌ ‌ ‌ ‌ ‌ ‌ ‌ ‌ ‌ ‌  ‌ ‌ ‌ ‌ ‌ ‌ ‌ ‌ ‌ ‌ ‌ ‌ ‌ ‌ ‌ ‌ ‌ ‌ ‌ ‌ ‌ ‌ ‌ ‌ ‌ ‌ ‌ ‌ ‌ ‌ ‌ ‌ ‌ ‌ ‌ ‌ ‌ ‌ ‌ ‌ ‌ ‌ ‌ ‌ ‌ ‌ ‌ ‌ ‌ ‌ ‌ ‌ ‌ ‌ ‌ ‌ ‌ ‌ ‌ ‌ ‌ ‌ ‌ ‌ ‌ ‌ ‌  ‌ ‌ ‌ ‌ ‌ ‌ ‌ ‌ ‌ ‌ ‌ ‌ ‌ ‌ ‌ ‌ ‌ ‌ ‌ ‌ ‌ ‌ ‌ ‌ ‌ ‌ ‌ ‌ ‌ ‌ ‌ ‌ ‌ ‌ ‌ ‌ ‌ ‌ ‌ ‌ ‌ ‌ ‌ ‌ ‌ ‌ ‌ ‌ ‌ ‌ ‌ ‌ ‌ ‌ ‌ ‌ ‌ ‌ ‌ ‌ ‌ ‌ ‌ ‌ ‌ ‌  ‌ ‌ ‌ ‌ ‌ ‌ ‌ ‌ ‌ ‌ ‌ ‌ ‌ ‌ ‌ ‌ ‌ ‌ ‌ ‌ ‌ ‌ ‌ ‌ ‌ ‌ ‌ ‌ ‌ ‌ ‌ ‌ ‌ ‌ ‌ ‌ ‌ ‌ ‌ ‌ ‌ ‌ ‌ ‌ ‌ ‌ ‌ ‌ ‌ ‌ ‌ ‌ ‌ ‌ ‌ ‌ ‌ ‌ ‌ ‌ ‌ ‌ ‌ ‌ ‌ ‌ ‌  ‌ ‌ ‌ ‌ ‌ ‌ ‌ ‌ ‌ ‌ ‌ ‌ ‌ ‌ 

Discover the new "Bee" capsule collection between underwear, pyjamas, and t-shirts made from organic cotton and help support the "Pollinate the Planet" project: with a minimum purchase of £50 and buying an item from the Bee collection, you can protect 100 bees!

You can follow the development of Tezenis bees through our map!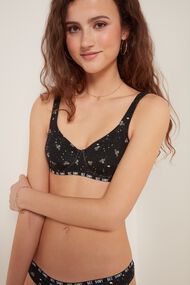 £ 15.99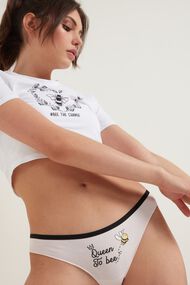 £ 6.99


For all the online purchases placed between 26/04/2021 to 06/05/2021, you will receive a 20% discount to be spent in the UK store through 31/05/2021.*
*THE PROMO VOUCHER IS VALID FOR ONE TIME USE ONLY IN THE TEZENIS UK STORE.
To ensure delivery to your inbox (not junk folders) please add Tezenis to your address book
You're receiving this email because you subscribed to the Calzedonia Group brands newsletter (CALZEDONIA, INTIMISSIMI, TEZENIS, FALCONERI, SIGNORVINO). To unsubscribe click here
Please find our Privacy Policy here.
Calzedonia Spa P.Iva 02​25​32​10​23​7
Via Monte Baldo, 20 - 37062 - Dossobuono di Villafranca (VR) - Italy

Other emails from Tezenis UK
Shop without the noise.
Get our free newsletter of hand-picked sales you need to hear about from the web's best brands.