Discount inside for our Premium Fruit Boxes!
🎉Auspicious Fruits for Lunar New Year🍊- our customer support team is standing by to help: 800-387-3100 - www.thefruitcompany.com
This email was sent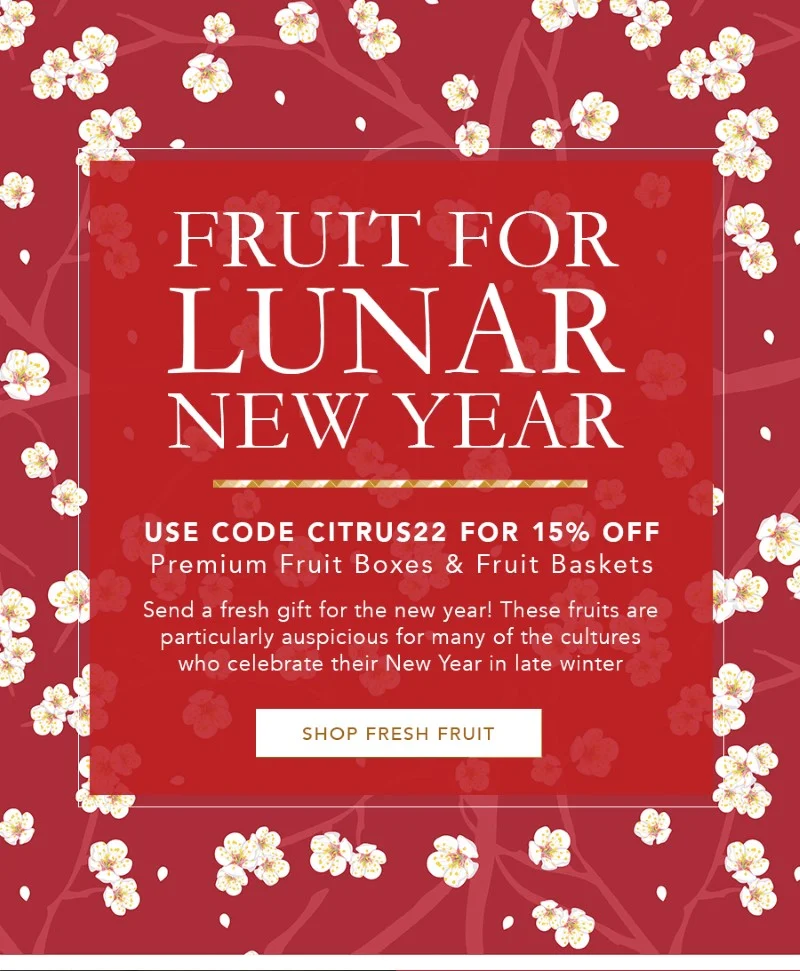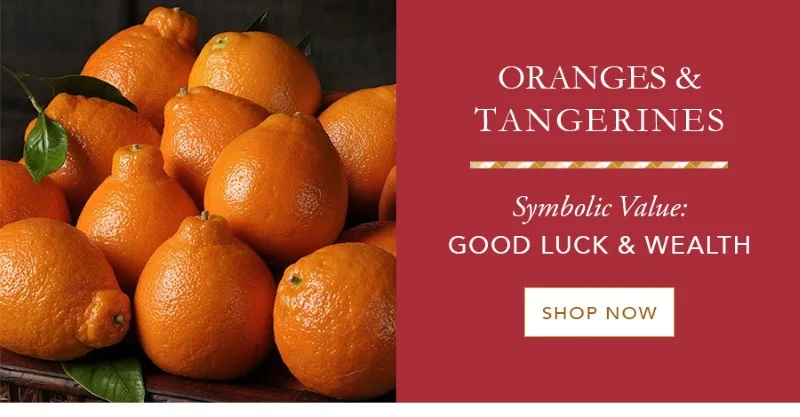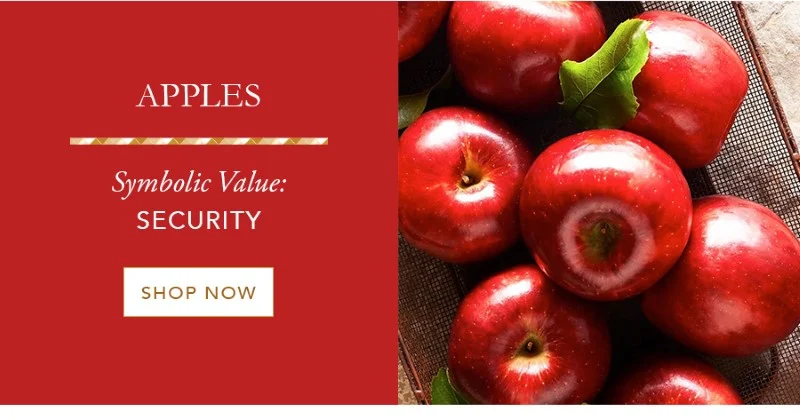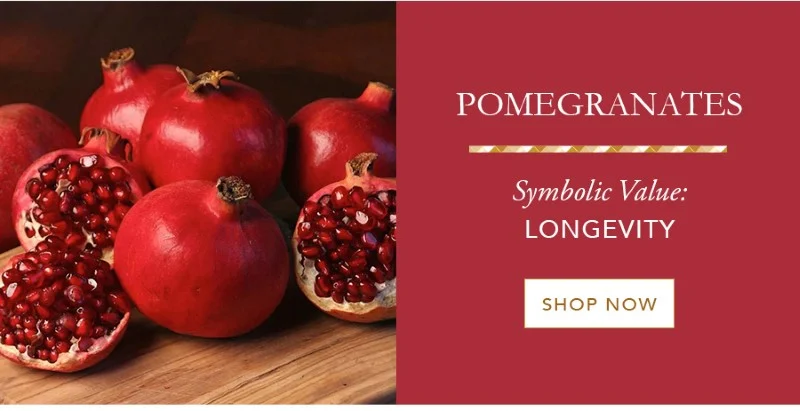 Promo codes exclude HarvestClubs; limit one promo code per customer per purchase. Promo codes cannot be combined.
SHIPPING INFORMATION: Please note that complications such as incorrect address, failed delivery attempts, carrier delays & inclement weather may impact delivery timelines.
If shipping to a location that frequently experiences inclement winter weather, we encourage our customers to choose an expedited shipping option rather than standard shipping.
For orders of $750 or more, please contact our sales department at 800-387-0096 for assistance with any applicable discounts or promotions. Offer cannot be used on previous purchases. Void where prohibited by law. Not valid if transferred, copied, purchased, sold or bartered. No cash value. Offer is subject to change without notice. The Fruit Company reserves the right to modify or cancel any offer at any time.

Email Preferences: This message was delivered to -

If you do not wish to receive advertising or promotional emails (including emails on special savings and news) from us, click here to unsubscribe. Note that even if you unsubscribe, we will send certain account-related emails, such as purchase details or requests for password resets.

Thank you for being a valued Fruit Company customer. To ensure that future mailings are sent to your inbox, please add [email protected] to your contact list.

thefruitcompany.com | Privacy Policy | Customer Service | 1-800-387-3100

© 2021 The Fruit Company
2900 Van Horn Dr., Hood River, OR 97031
All Rights Reserved

Recent emails from The Fruit Company

See more