GET £10 EXTRA REWARDS POINTS WHEN YOU PRE-ORDER JOJO'S BIZARRE ADVENTURE ALL STAR BATTLE!
OFFER ENDS MIDNIGHT MONDAY
This email was sent
£10 EXTRA REWARDS POINTS THIS WEEKEND ONLY!
JOJO'S BIZARRE ADVENTURE ALL-STAR BATTLE - OUT SEPTEMBER 2
 
ALL JOJOs UNITE! FIGHT FOR YOUR DESTINY!
This year marks the 35th anniversary of the original story and the 10th anniversary of the anime adaptation. Alongside those milestones, the long-awaited fighting game, JOJO's Bizarre Adventure: All Star Battle R, will be released on 2 September 2022!
WATCH THE ANNOUNCE TRAILER
Game Features
STUNNING VISUALS AUTHENTIC TO HIROHIKO ARAKI'S STYLE - Many fans of JOJO's Bizarre Adventure are captivated by Hirohiko Araki's unique art style. JOJO's Bizarre Adventure: All-Star Battle R captures the passionate character expressions that are vintage JOJO, allowing you to experience the JOJO universe with powerful imagery as if Hirohiko Araki's manga had come to life.  Now you can freely move the characters created by Hirohiko Araki with your own hands and feel as if you're inside the manga where graphics and text meet.
50 PLAYABLE CHARACTERS FROM ALL JOJO ARCS - Jonathan Joestar, Jotaro Kujo, DIO, Jolyne Cujoh and other characters from JOJO's Bizarre Adventure gather across multiple generations! With 50 playable characters from all arcs, you can experience popular battles from each story and see characters from different universes interact for the first time!
A VARIETY OF GAME MODES - This title consists of All Star Battle Mode, Arcade Mode, Online Mode, Versus Mode, Practice Mode and Gallery Mode. The main mode, All Star Battle Mode, features not only clashes between characters from the original game but also brand new battles that are unique to All-Star Battle R. You can play through over 100 battles with various settings and conditions. This mode also offers special cosmetic skins for characters and unique illustrations that can be enjoyed in gallery mode.
HOW THE GAME HAS EVOLVED FROM THE ORIGINAL ALL STAR BATTLE - This title is based on the All Star Battle fighting system that was released in 2013. The game design of JOJO's Bizarre Adventure: All Star Battle R reinvigorates the experience with adjustments to the fighting tempo and the addition of hit stops, and jump dashes. With new audio recordings from the Part 6 anime voice actors, the full atmosphere of the animated series is realised. Both fans who have played the original All Star Battle and newcomers will be able to enjoy the experience.
PRE-ORDER NOW TO GET THE FOLLOWING DLC:
Jolyne Cujoh's Prisoner Uniform Outfit : Unlock the Prisoner Uniform outfit for playable character Jolyne Cujoh for use in-game.
COLLECTOR'S EDITION ALSO AVAILABLE INCLUDING THE FOLLOWING:
The Game : A physical copy of the game.
Figurine : Serie Grandista Jolyne Cujoh - Special colour (26cm).
Prison Plate: A prison plate representing the convict number of Jolyne Cujoh incarcerated at the Green Dolphin Street Prison.
Deluxe Edition Bonus:  The animation Special Event Color Set (5 types), an exclusive coloring set from the animation special event.
Season Pass: 4 characters will be included in this Season Pass, the owners will be granted with an early access on those characters.
Season Pass Bonus : An exclusive costumes for the 2 of the most iconic characters.
Collector Box: An exclusive collector box representing Jolyne and the other JOJO heroes.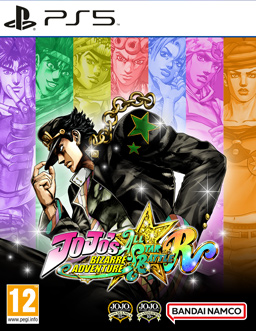 JOJO'S BIZARRE ADVENTURE
ALL STAR BATTLE
PLAYSTATION 5
£42.95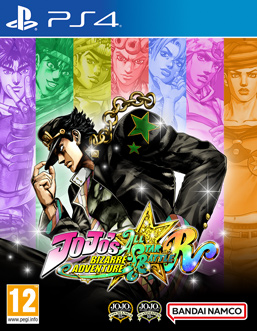 JOJO'S BIZARRE ADVENTURE
ALL STAR BATTLE
PLAYSTATION 4
£42.95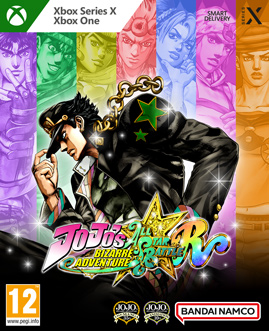 JOJO'S BIZARRE ADVENTURE
ALL STAR BATTLE
XBOX ONE / SERIES X
£42.95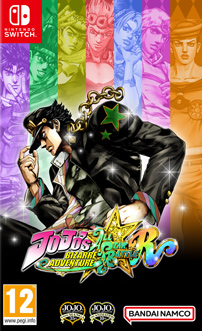 JOJO'S BIZARRE ADVENTURE
ALL STAR BATTLE
 


£42.95

Recent emails from The Game Collection

See more