Diabetes: How toxins in your home could give your family diabetes
Email sent: Dec 1, 2020 5:31am


December 01, 2020

Good Morning, -!
Type 2 diabetes is a disease that's been on the rise. In fact, experts say it's an epidemic. It's not surprising considering the many helpers the disease has... processed foods, hidden sugars, environmental toxins, inflammation and a fatty liver that can endanger your insulin-secreting pancreas. Good news: with diet, it's practically reversible. But don't forget the Peak Liver Support™!
Yours for easy health,
Virginia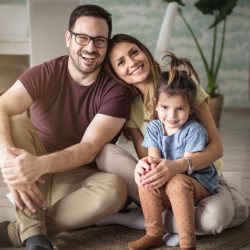 The Endocrine Society has spent over 14 years researching our exposure to environmental toxins that are present in the air, water, soil and our homes. They interfere, imitate or alter pathways of hormones in the body that lead to disease. And now there's proof that our exposure can lead to diabetes that we can pass onto our children. More »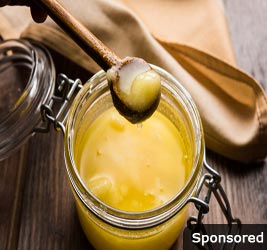 Breakthrough British study proves EXACTLY how to reverse your Type-2 Diabetes by eating FAT... Discover how to "fix" your Diabetes now... More »
People with type 2 diabetes are often told to avoid potatoes because they're high on the glycemic index and thought to raise blood sugar. But a new study shows potatoes may actually be the starch of choice... More »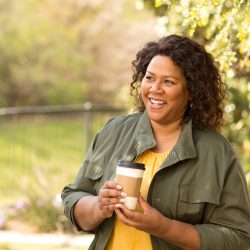 When you have type 2 diabetes, managing your disease includes avoiding food that could cause your blood sugar to skyrocket. Going too low could also be a problem. But integrating dietary care into daily life could also be as simple as adding beverages shown to impact your health in a very positive way... More »
---
 

You subscribed to Easy Health Options® and are receiving this email at - because you indicated an interest in receiving special updates and offers from Easy Health Options®. We hope you'll find these updates interesting and informative. But if you'd rather not receive them, click here. You will be immediately removed from our database. Remember, your personal information will never be rented or sold and you may unsubscribe at any time.

PO Box 1105 Cullman, Alabama 35056

 
Other emails from The Lifesaver Heart Surgeons Won't Tell You About!
Jan 27, 2021

The connection between aging, mitochondria and COVID-19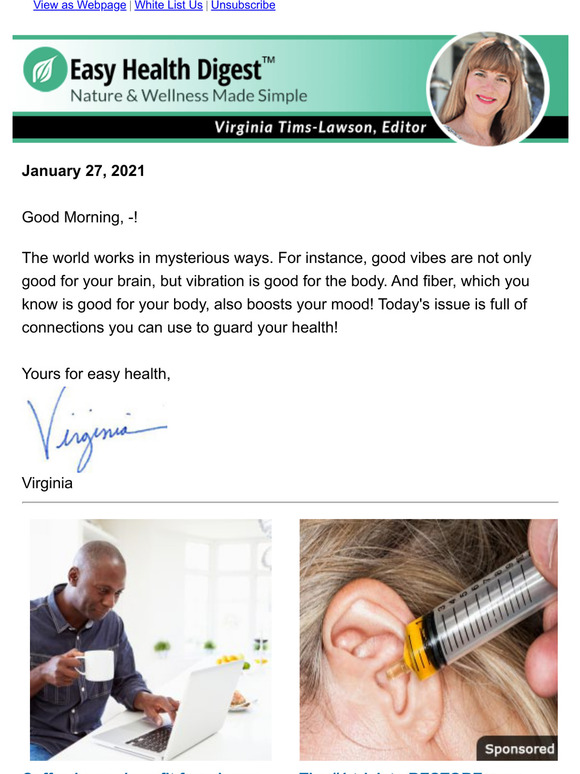 Jan 26, 2021

Golden Oil: 3,000-year-old remedy is the health secret of Egyptian Kings... European Queens... and Religious Prophets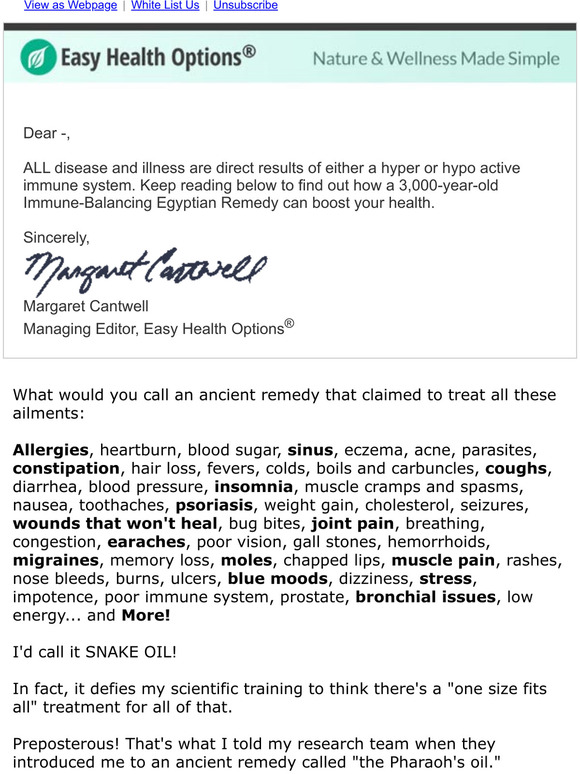 Jan 26, 2021

The Japanese secret to healthy circulation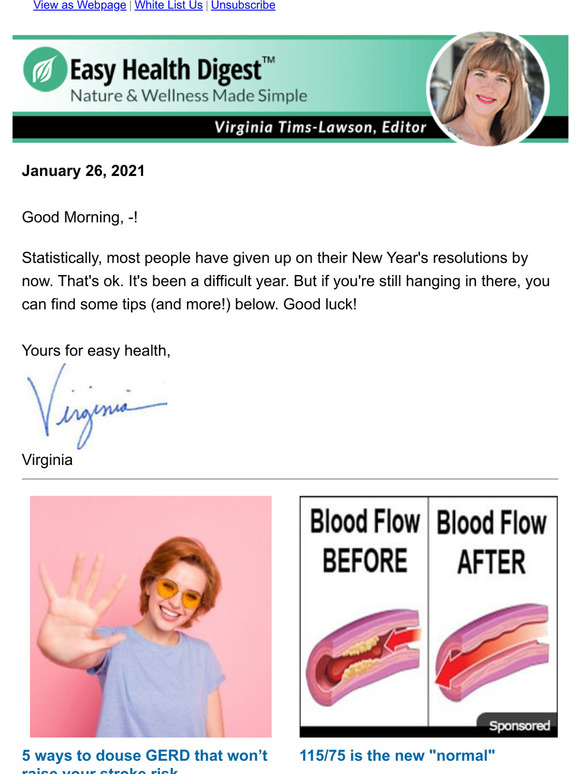 Jan 25, 2021

Vaccine Fervor [what you need to know]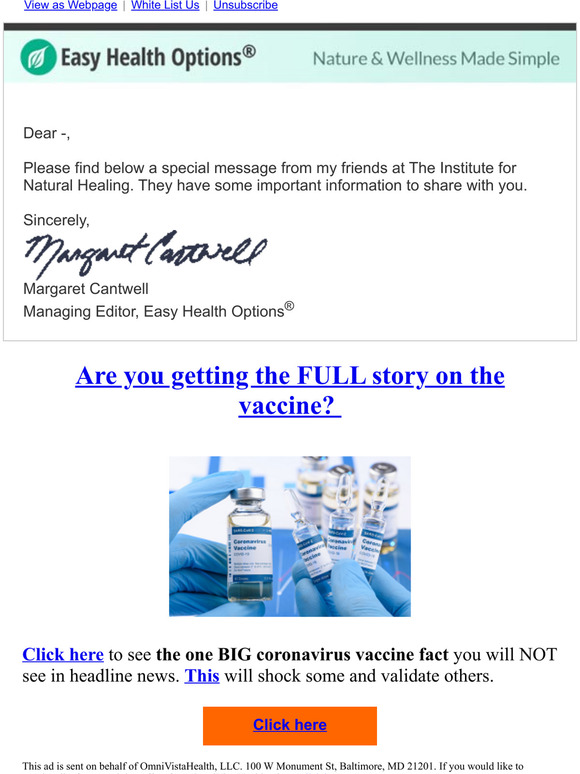 Jan 25, 2021

Extra cardioprotective effects of omega-3s discovered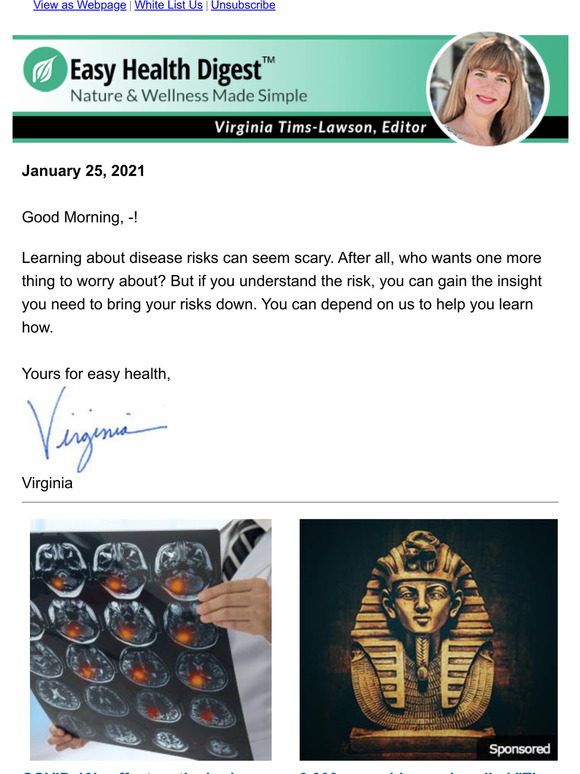 Jan 24, 2021

The Disease That Almost Everybody Gets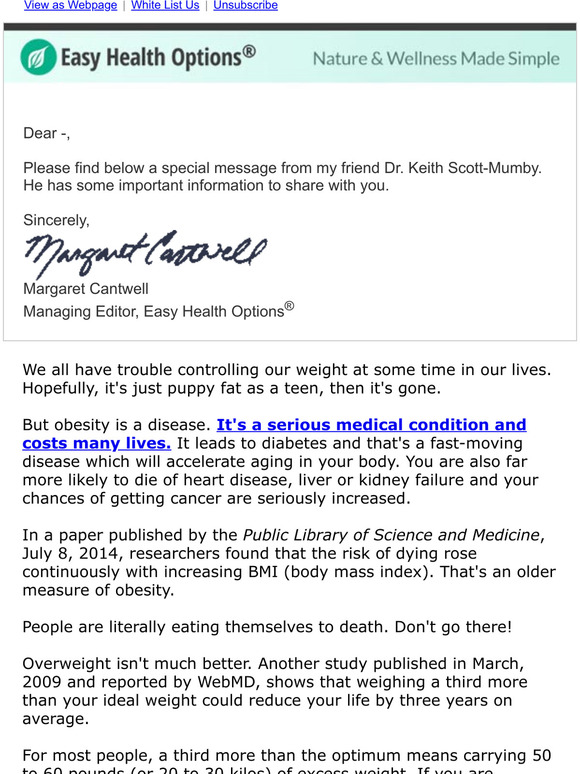 Shop without the noise.
Get our free newsletter of hand-picked sales you need to hear about from the web's best brands.