Pain: How living with chronic pain damages your heart
Email sent: Nov 28, 2020 5:31am


November 28, 2020

Good Morning, -!

Pain, the kind that's always there, and may be due to a back injury, arthritis or even nerve damage, is hard to live with. I've known friends whose lives have taken a backseat to pain, and colleagues who've shared their personal pain journey and the solutions they've found, right here on our pages. If you're living with pain, we're here for you.

Yours for easy health,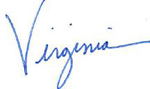 Virginia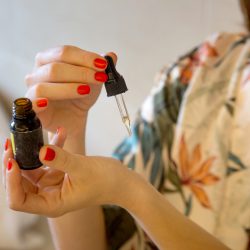 Shingles can strike anyone who's had chickenpox, although older adults tend to be more susceptible. This painful, burning, itching rash takes time to heal. But you can relieve its symptoms through a number of natural means while waiting for it to disappear... More »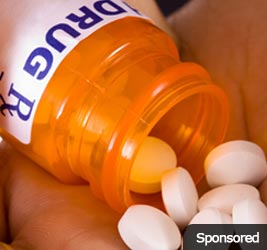 Big Pharma is raking in huge profits after addicting millions to dangerous pain pills. Escape their greed and your pain! Discover how the newest and oldest in alternative pain relief methods can help you finally conquer the pain! More »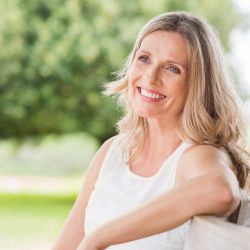 One in four American households includes someone who suffers from migraines, and more than 90 percent of sufferers are unable to function normally during their attacks. Treatments have included drugs that don't always help and advice on avoiding triggers. Thanks to research into the effect of light on migraine, there's new hope... More »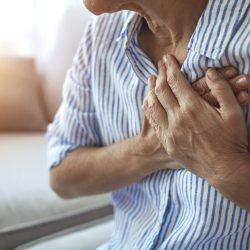 Millions of Americans wake up every day to pain that won't go away. From low back pain to arthritis, chronic pain engrains itself into the life of the sufferer. Now research has found that if you're living with chronic pain, you might be facing something even worse, a dramatically higher risk of heart attack and stroke. Time to stop the pain... More »
---
 

You subscribed to Easy Health Options® and are receiving this email at - because you indicated an interest in receiving special updates and offers from Easy Health Options®. We hope you'll find these updates interesting and informative. But if you'd rather not receive them, click here. You will be immediately removed from our database. Remember, your personal information will never be rented or sold and you may unsubscribe at any time.

PO Box 1105 Cullman, Alabama 35056

 
Other emails from The Lifesaver Heart Surgeons Won't Tell You About!
Jan 19, 2021

What you should know about a Thyroid Storm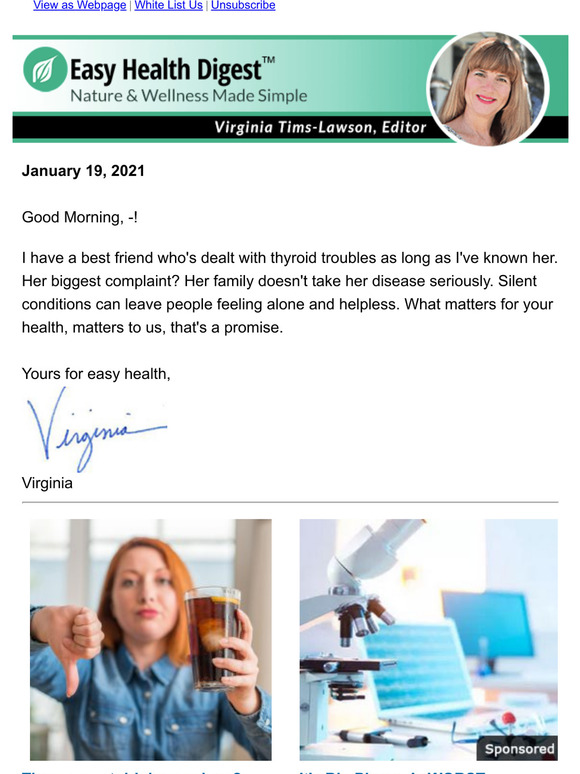 Jan 18, 2021

Ever feel lightheaded on the toilet?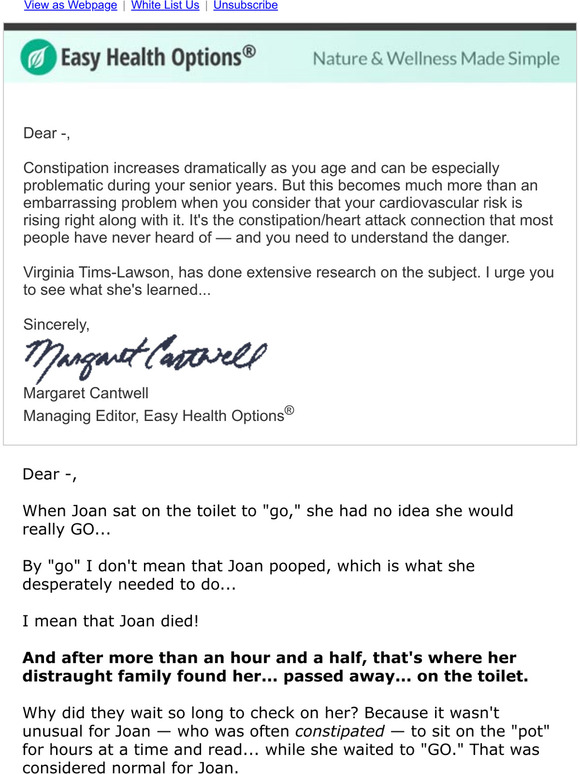 Jan 18, 2021

The drink that drives down your fat-triggering hormone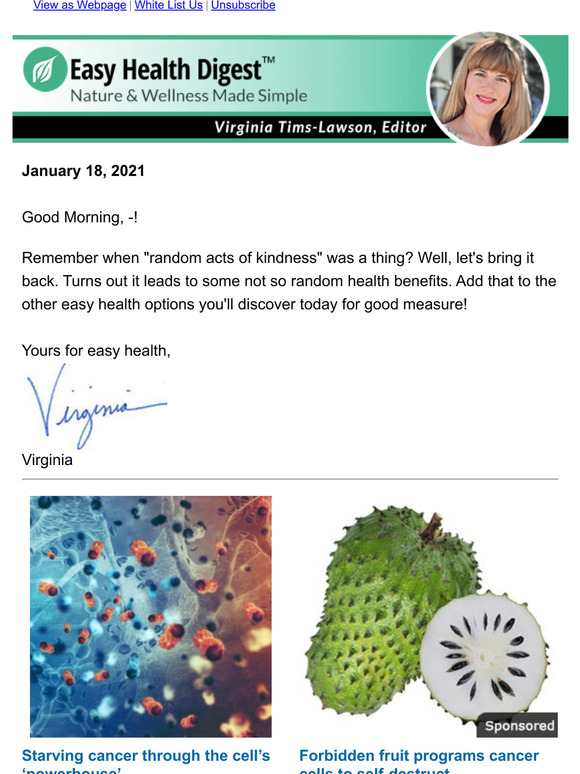 Jan 17, 2021

If Your Cat Vomits (Do This Every Day)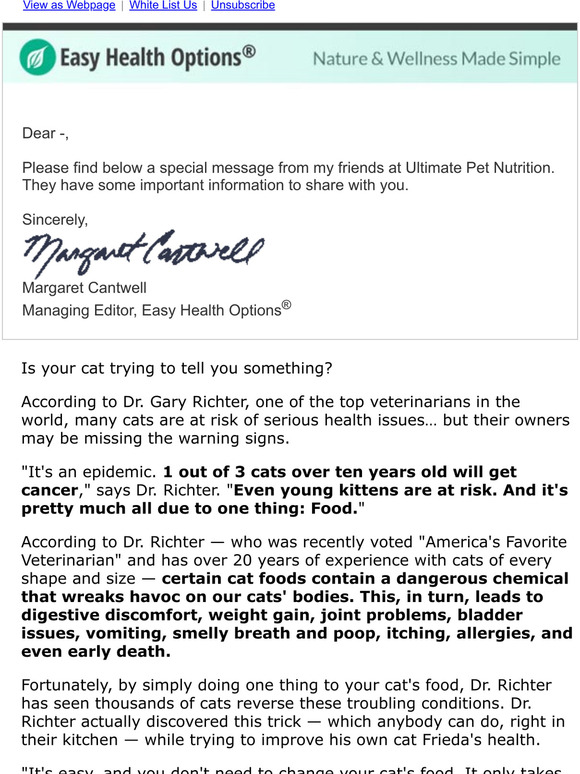 Jan 17, 2021

The common gut infection that leads to long-term tummy trouble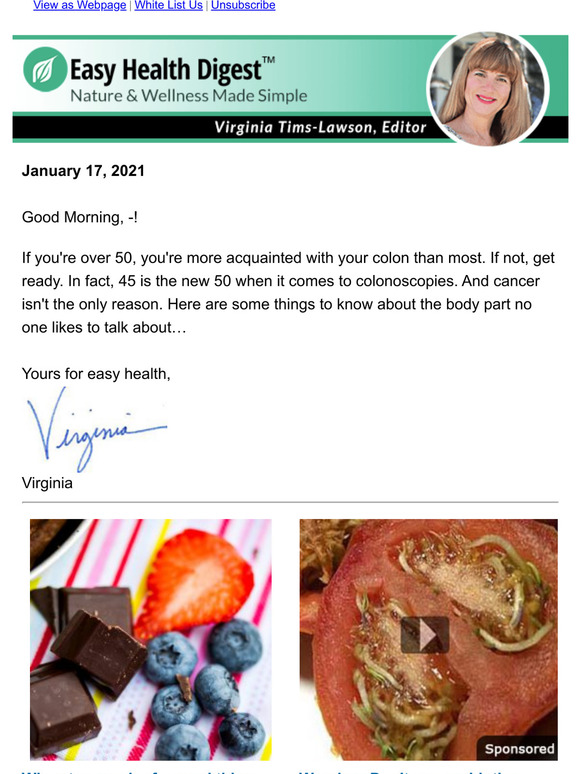 Shop without the noise.
Get our free newsletter of hand-picked sales you need to hear about from the web's best brands.