Sleep: The easiest way to send your insomnia into remission
Email sent: Nov 29, 2020 5:31am


November 29, 2020

Good Morning, -!
I treasure weekends where I get a little extra sleep. But sleep is more than an indulgence. Processes happen in the body while we sleep that promote health and prevent disease, and reaching for sleeping pills can disrupt those benefits. That's why I still prefer a glass of warm milk, almost like mom used to make. Peak Soothing Golden Milk™ is made with natural herbs and spices that promote restful sleep, passed down from ancient traditions. Sweet dreams!
Yours for easy health,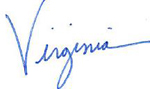 Virginia
Have you been spending more time on your laptop or smartphone or binge-watching your favorite shows since the COVID-19 lockdowns began? If so, you could be setting yourself up for a danger no one expected from a pandemic. Here's how those screens are putting your health at risk, along with a simple solution for better sleep and sight. More »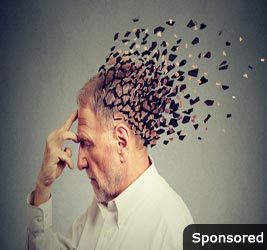 Doctors could not believe a lot of Alzheimer's sufferers had this daily habit in common. Anyone who does this for more than 21 days risks severe memory loss. Discover the daily habit that accelerates Alzheimer's by 73%... More »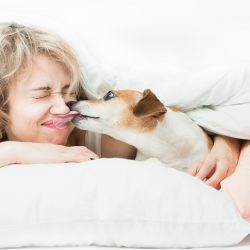 Not getting enough quality sleep is linked to some heavy-hitting health problems, including Alzheimer's, heart disease and cancer. But there's a more immediate benefit to getting good sleep than preventing future illness: It's proven to make life less difficult and more enjoyable right now. More »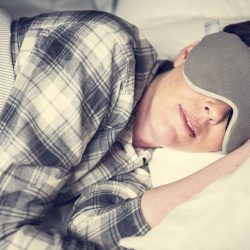 As someone who's suffered from insomnia, I know how difficult finding safe, satisfying sleep solutions is. That's why research from Sweden recently caught my eye. It was about a natural insomnia remedy that can make a serious dent in insomnia in just a short time — maybe even send it into remission. More »
---
 

You subscribed to Easy Health Options® and are receiving this email at - because you indicated an interest in receiving special updates and offers from Easy Health Options®. We hope you'll find these updates interesting and informative. But if you'd rather not receive them, click here. You will be immediately removed from our database. Remember, your personal information will never be rented or sold and you may unsubscribe at any time.

PO Box 1105 Cullman, Alabama 35056

 
Other emails from The Lifesaver Heart Surgeons Won't Tell You About!
Jan 27, 2021

The connection between aging, mitochondria and COVID-19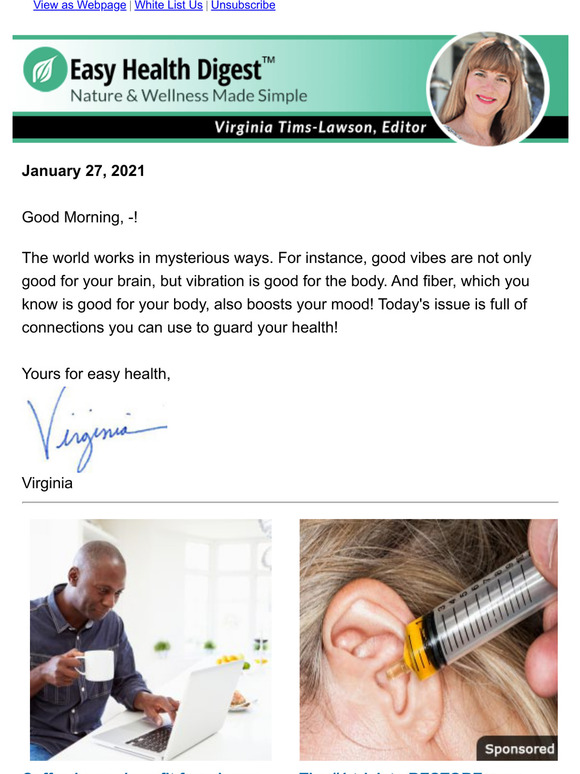 Jan 26, 2021

Golden Oil: 3,000-year-old remedy is the health secret of Egyptian Kings... European Queens... and Religious Prophets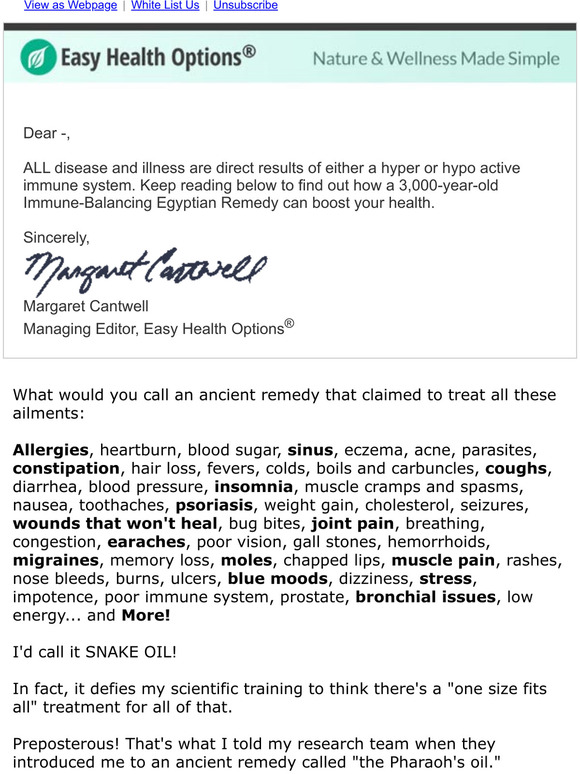 Jan 26, 2021

The Japanese secret to healthy circulation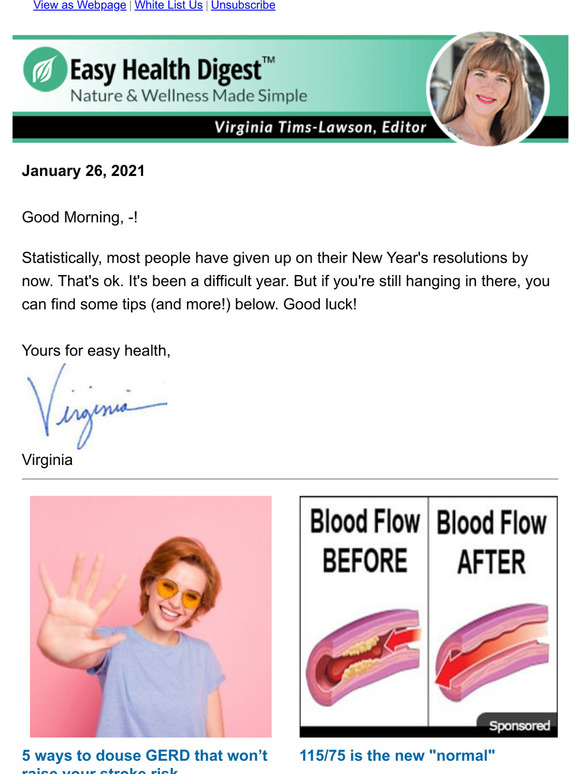 Jan 25, 2021

Vaccine Fervor [what you need to know]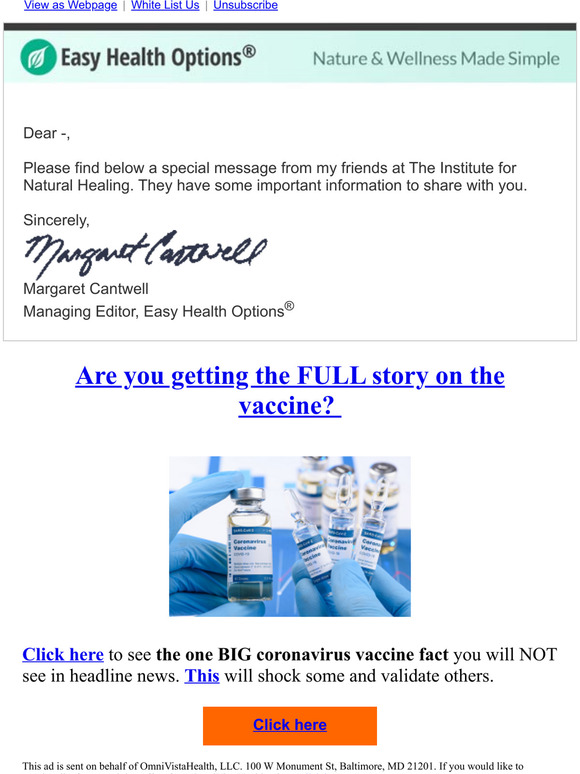 Jan 25, 2021

Extra cardioprotective effects of omega-3s discovered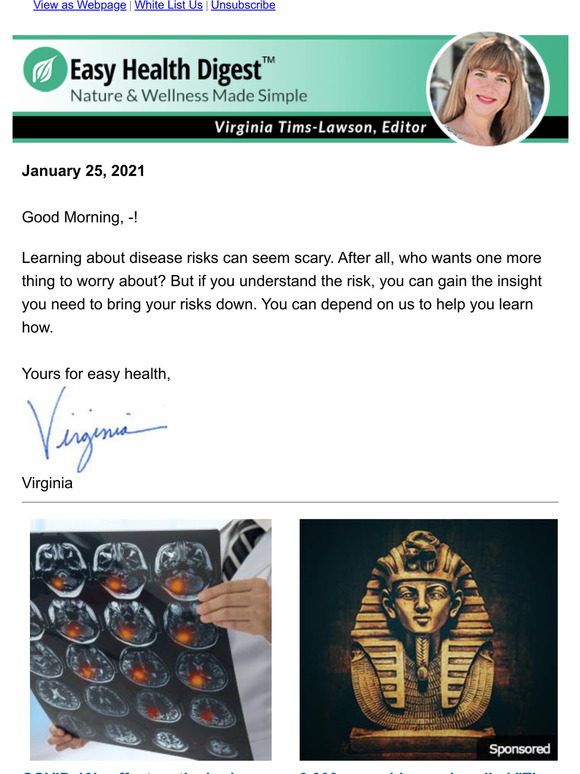 Jan 24, 2021

The Disease That Almost Everybody Gets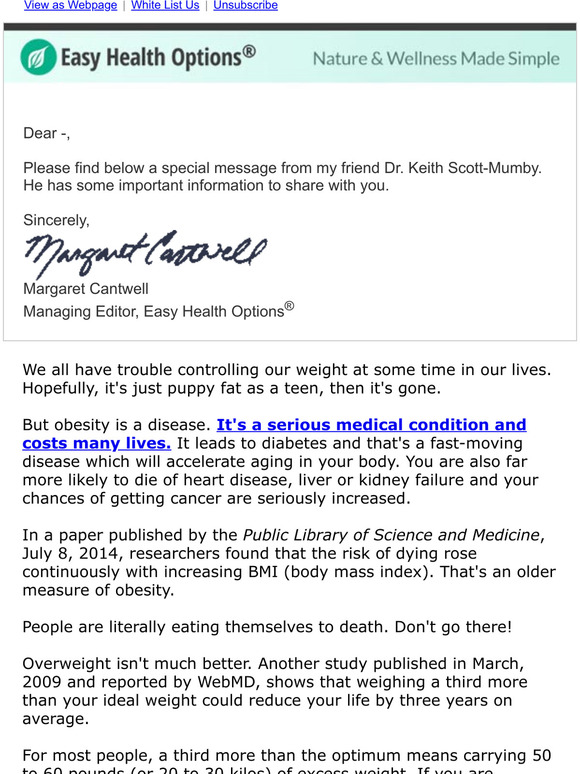 Shop without the noise.
Get our free newsletter of hand-picked sales you need to hear about from the web's best brands.