Effective Solutions For Anxiety
Email sent: Mar 19, 2019 4:45am
Effective Solutions For Anxiety
Dear

As you will no doubt be aware, anxiety is very much a condition of the times we live in affecting all ages with disruptive and sometimes, devastating consequences.

Anxiety is experienced when we feel fear about something that may be happening or we feel could happen and research shows that our primitive brain can't distinguish the difference between the two.  This causes people to feel worried, stress, tension, heart palpitations (among others) to varying degrees.  Left unmanaged it can have serious consequences on a persons health resulting in them feeling miserable, hopeless and unhappy.

Though say a broken leg, may be the result of just a few possible causes, there are many, many different reasons people experience anxiety. THANKFULLY we know more about anxiety than we ever have and how to treat it.

As a naturopath, I am always seeking to find the cause as to WHY somebody feels anxious, if you take a look at some of my posts written over the years, you will see the causes can be many and varied...and treatable!
When They Say It's All In Your Head...
It's not! However, it is important to make the distinction between brain and mind and your mind may feel a mess if your brain (and gut!) is imbalanced.  The health of your mood, as well as your cognition, memory, and ability to learn and focus, relies on the wellbeing of your both your brain and gut.
If your brain is not functioning well you may notice that you feel 'foggy', fatigued, lacking in motivation, and have difficulty coping with, and recovering from, stressful situations but there is help available.

If you are experiencing anxiety and would like to consider a more holistic and natural approach to managing anxiety, book an appointment and start your journey towards a calmer, peaceful and happier life.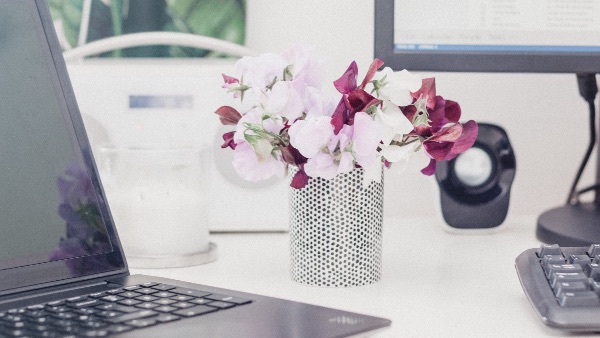 Whilst there has always been a charge for email communication indicated in the Terms of Service on the website (read them here https://jennyblondel.com/terms-of-service/) I have always
endeavored
to meet patients needs and respond to
emails
where I can without a charge.  

The volume of patient emails I have been receiving (up to 30 a day) all needing individual care and attention, has simply become too many to be able to reply without enforcing a cost.  

If you are happy to meet the associated cost then I can proceed to help you in this way, else if it is not urgent, please keep a record of your questions and ask at your next consultation.
Find us on Facebook
Health tips, recipes, photos and links, please follow me on Facebook!
Reviews are always welcome 😊
Jenny's Clinic Hours 
Mondays 9-5pm
Tuesdays 9-5pm
Wednesday 9-5pm
Fortnightly Thursdays 2-7pm
Greg's Clinic Hours
Mondays 9.45-1.45pm
Tuesdays 9.45-1.45pm
Thursdays 9-5pm/ 9-1pm  every fortnight

Naturopathy integrates medical science with the holistic approach of natural medicine
Share this newsletter via the links below
Copyright © 2018 Jenny Blondel N.D,  All rights reserved.
You are receiving this email because you have 'opted-in' at www.jennyblondel.com. If you have received this email in error please unsubscribe. Jenny Blondel ND accepts no liability for any damage caused by this email or its attachments due to viruses, interception, corruption or unauthorised access. This email provides information on living well. All material is provided for information only and I recommend that you seek a professional opinion on your personal health issues. You are welcome to unsubscribe at any time.

Mailing address is:
Leeds Road
Ilkley LS29 8DP
United Kingdom

Want to change how you receive these emails?
You can update your preferences or unsubscribe from this list



Other emails from The Natural Pcos Diet
Shop without the noise.
Get our free newsletter of hand-picked sales you need to hear about from the web's best brands.