Intermittent Fasting For Weight Loss
Email sent: Feb 12, 2019 3:45am
Why You Might Try Intermittent Fasting
Dear
You may have seen in recent months, numerous articles around the topic of fasting. FASTING THERAPY, as advocated by traditional Naturopathy, can lead to enhanced health, weight loss and a greater sense of wellbeing. Fasting gives our digestive organs ample time to restore optimal functioning that have been disturbed with poor food choices and sedentary lifestyles. 
The Health Benefits of Fasting.
Fasting has various health benefits that include:
improved cardiovascular health
better insulin sensitivity and decreased blood sugar levels
improved mitochondrial energy
and enhanced detoxification.
In a nutshell, fasting enables us to listen to the needs of our body and make healthy choices to ensure longevity and good health.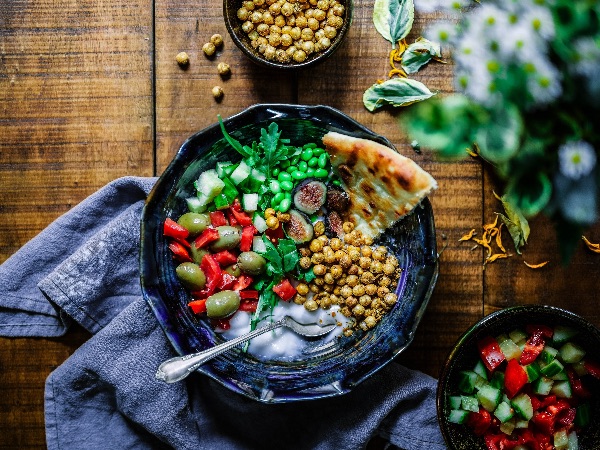 Intermittent Fasting Explained
Intermittent Fasting (also known as 'Time-Restricted Feeding') is the practice of extending periods of non-eating (between 12 - 16 hours) so that glucose and glycogen stores are fully utilised before the next meal is consumed. 
Simply put, if you finish eating dinner at 6 pm, don't eat a single morsel of food again until at least 7 am. Drinking water is permitted.
 
---
Studies of intermittent fasting show that not only do people see improvements in blood pressure and their cholesterol levels, but it can also act as a breast cancer preventative, and reduce insulin sensitivity (which relates to type II diabetes and metabolic syndrome).
What's more, couple this with healthy food choices, regular exercise and stress management and you have a recipe to help achieve optimal health once more.
Intermittent fasting is not for everyone and is not recommended during pregnancy or whilst breast-feeding. Planning and organisation are the key and knowing whether this is appropriate for you. Knowing what to eat and portion control is important.
It is recommended to consult a qualified naturopath or nutritionist if you are planning on starting any diet regime.  Let us help you achieve your health goals starting NOW! 
Find us on Facebook
Health tips, recipes, photos and links, please follow me on Facebook!
Reviews are always welcome 😊
Jenny's Clinic Hours 
Mondays 9-5pm
Tuesdays 9-5pm
Wednesday 9-5pm
Fortnightly Thursdays 2-7pm
Greg's Clinic Hours
Mondays 9.45-1.45pm
Tuesdays 9.45-1.45pm
Thursdays 9-5pm/ 9-1pm  every fortnight

Naturopathy integrates medical science with the holistic approach of natural medicine
Share this newsletter via the links below
Copyright © 2018 Jenny Blondel N.D,  All rights reserved.
You are receiving this email because you have 'opted-in' at www.jennyblondel.com. If you have received this email in error please unsubscribe. Jenny Blondel ND accepts no liability for any damage caused by this email or its attachments due to viruses, interception, corruption or unauthorised access. This email provides information on living well. All material is provided for information only and I recommend that you seek a professional opinion on your personal health issues. You are welcome to unsubscribe at any time.

Mailing address is:
Leeds Road
Ilkley LS29 8DP
United Kingdom

Want to change how you receive these emails?
You can update your preferences or unsubscribe from this list



Other emails from The Natural Pcos Diet
Shop without the noise.
Get our free newsletter of hand-picked sales you need to hear about from the web's best brands.