Weight Loss With Cutting Edge Science
Email sent: Jan 29, 2019 3:45am
Lose The Burden Of Excess Weight Loss
Dear
Obesity and excess weight are occurring in epidemic proportions in many parts of the world. Not only does excess weight impact on cardiovascular health, carrying extra weight often comes with self-esteem issues which affect quality of life.
Did you know that there is an often overlooked crucial factor to losing weight and keeping it off?
Your Body Weight Set Point.

We all have a unique metabolic 'set-point', a weight range that our body fights to maintain.

To stay in its 'happy place', the body will resist weight loss attempts and cause us to regain weight after successful weight loss.

Today's diet does not make it easy for us! Highly processed foods roadblock our attempts as they are specifically designed with ingredients such as poor-quality fat and sugar to hijack our brain, making it harder to stop eating them.

The set-point is raised by several factors:
sedentary lifestyle
lack of exercise
frequent consumption of sugar combined with saturated fats
inadequate protein
poor sleep
stress or anxiety
poor gut health
high toxin exposure
 
Lowering your set-point is key to losing weight and keeping it off.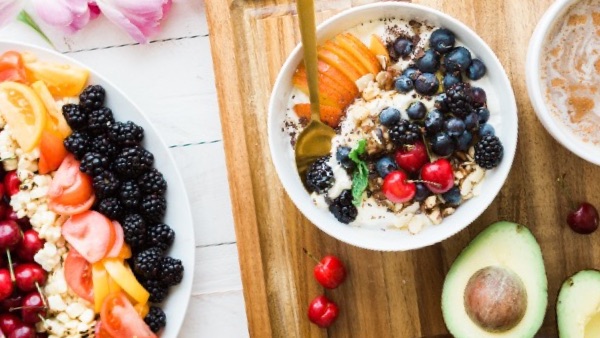 Re-set Using Cutting Edge Science. 
Using Bicom
bioresonance
 and genetic testing, we can not only identify what type of diet is best for you but can assist you with:
Balancing hormones; the thyroid 

in

particular, needs to be addressed. It is not unusual to see an increase in Thyroid Stimulating Hormone (TSH) with weight gain. 

Genome and microbiome considerations: your DNA could dictate what body type you are and the best diet for weight loss.

Optimising

the microbiome and reducing inflammation: dysbiotic bacteria and inflammation can lead to obesity; simply adding in a targeted probiotic to your weight loss regime may make all the difference!

Toxic exposure: toxins are stored in fat; detoxification is key to prevent rebound weight gain!
Do you want to achieve your best possible health and lose weight this year?
Let us help you re-set your optimal body weight using a scientifically-designed bespoke weight management programme.
Snow Expected
As we are expecting snow this week in the UK so this is a gentle reminder that  if you can't make your appointment due to being 'snowed in', and it is less than 24 hours' notice (as per our terms of service), I am running a remote bioresonance therapy for you combined with a phone consultation.
As long as we have a sample of your blood, we are able to work 'remotely' and send the treatment to you, no matter where you are in the world! 
Jenny's Clinic Hours 
Mondays 9-5pm
Tuesdays 9-5pm
Wednesday 9-5pm
Fortnightly Thursdays 2-7pm
Greg's Clinic Hours
Mondays 9.45-1.45pm
Tuesdays 9.45-1.45pm
Thursdays 9-5pm/ 9-1pm  every fortnight
Find us on Facebook
Health tips, recipes, photos and links, please follow me on Facebook!
Reviews are always welcome 😊

Naturopathy integrates medical science with the holistic approach of natural medicine
Share this newsletter via the links below
Copyright © 2018 Jenny Blondel N.D,  All rights reserved.
You are receiving this email because you have 'opted-in' at www.jennyblondel.com. If you have received this email in error please unsubscribe. Jenny Blondel ND accepts no liability for any damage caused by this email or its attachments due to viruses, interception, corruption or unauthorised access. This email provides information on living well. All material is provided for information only and I recommend that you seek a professional opinion on your personal health issues. You are welcome to unsubscribe at any time.

Mailing address is:
Leeds Road
Ilkley LS29 8DP
United Kingdom

Want to change how you receive these emails?
You can update your preferences or unsubscribe from this list



Other emails from The Natural Pcos Diet
Shop without the noise.
Get our free newsletter of hand-picked sales you need to hear about from the web's best brands.