Reminder : The Time Capsule Project
Space is filling up!
This email was sent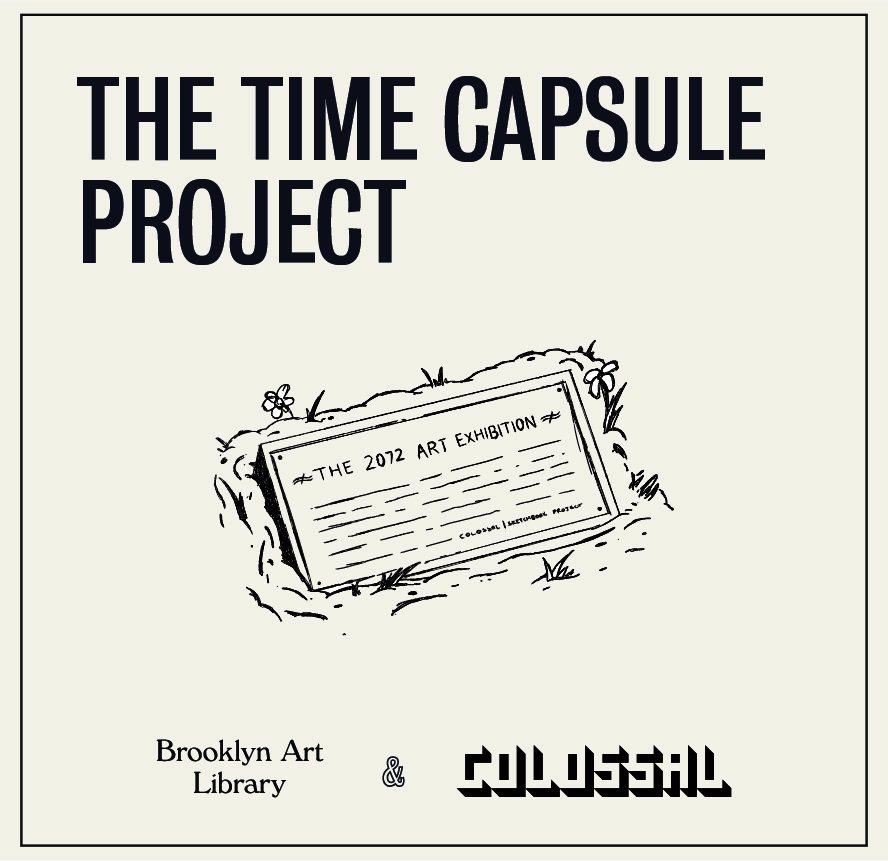 We are creating a Time Capsule!
We are really excited to launch a new project to directly benefit Brooklyn Art Library and to allow our community to keep creating, while we continue to come back from the fire.
After a wild 2.5 years, we wanted to find a way for our community to preserve something and tell a story about 2022, so we're filling a time capsule and burying it for 50 years. Sign up, receive a mini sketchbook, and join 1,000 people in sending a note to the future.

We've teamed up with our friends at Colossal to help spread the word and involve a wide range of creative storytellers.
Sign up early, as we expect all room to be taken in the capsule quickly.
Looking for some info on the status of the fire? See Below!
FAQs:
How can I find out the status of my book?

Our eventual goal is to scan and re-catalog each and every sketchbook, but at this time we want to be able to get you information a bit faster than that would take. We have created a status request form. If you'd like to know the status of your sketchbook, please fill out the form here. Please allow us up to 6 weeks to respond. We currently have one full-time staff member and are working as quickly as we can!
Can I participate in The Sketchbook Project again?

We are now accepting books again at the library. We are selling a limited amount of sketchbooks while we spend some time figuring out our long-term programming.
When will my book be digitized?

If you are still waiting on your book to be digitized, we are so sorry for the delay. The digitizing equipment was ruined in the fire and we are working on a new solution. We hope to be able to start shooting again soon!
Where do I mail my sketchbook?

All mail should go to:
Brooklyn Art Library
2622 Fairfield Ave S
UNIT 8A
St Pete, FL 33712
How can I support the project?

We are so thankful to our wonderful community who has helped us through this time of uncertainty. You can donate or sign up for our new Time Capsule Project. Both contributions will support our organization and are greatly appreciated.

Copyright (C) 2022 Brooklyn Art Library, INC. All rights reserved.
You are receiving this email because you signed up for our mailing list via our website or have participated in one of our projects in the past.

Our mailing address is:

Want to change how you receive these emails?
You can
update your preferences
or
unsubscribe

Recent emails from The Sketchbook Project

See more