CMO Today: How Apollo Plans to Make Yahoo and AOL Work
Email sent: May 4, 2021 7:20am
Plus: Meredith sells local TV business for $2.7 billion ‌ ‌ ‌ ‌ ‌ ‌ ‌ ‌ ‌ ‌ ‌ ‌ ‌ ‌ ‌ ‌ ‌ ‌ ‌ ‌ ‌ ‌ ‌ ‌ ‌ ‌ ‌ ‌ ‌ ‌ ‌ ‌ ‌ ‌ ‌ ‌ ‌ ‌ ‌ ‌ ‌ ‌ ‌ ‌ ‌ ‌ ‌ ‌ ‌ ‌ ‌ ‌ ‌ ‌ ‌ ‌ ‌ ‌ ‌ ‌ ‌ ‌ ‌ ‌ ‌ ‌ ‌ ‌ ‌ ‌ ‌ ‌ ‌ ‌ ‌ ‌ ‌ ‌ ‌ ‌ ‌ ‌ ‌ ‌ ‌ ‌ ‌ ‌ ‌ ‌ ‌ ‌ ‌ ‌ ‌ ‌ ‌ ‌ ‌ ‌ ‌ ‌ ‌ ‌ ‌ ‌ ‌ ‌ ‌ ‌ ‌ ‌ ‌ ‌ ‌ ‌ ‌ ‌ ‌ ‌ ‌ ‌ ‌ ‌ ‌ ‌ ‌ ‌ ‌ ‌ ‌ ‌ ‌ ‌ ‌ ‌ ‌ ‌ ‌ ‌ ‌ ‌ ‌ ‌ ‌ ‌ ‌ ‌ ‌ ‌ ‌ ‌ ‌ ‌ ‌ ‌ ‌ ‌ ‌ ‌ ‌ ‌ ‌ ‌ ‌ ‌ ‌ ‌ ‌ ‌ ‌ ‌ ‌ ‌ ‌ ‌ ‌ ‌ ‌ ‌ ‌ ‌ ‌ ‌ ‌ ‌ ‌ ‌ ‌ ‌ ‌ ‌ ‌ ‌ ‌ ‌ ‌ ‌ ‌ ‌ ‌ ‌ ‌ ‌ ‌ ‌ ‌ ‌ ‌ ‌ ‌ ‌ ‌ ‌ ‌ ‌ ‌ ‌ ‌ ‌ ‌ ‌ ‌ ‌ ‌ ‌ ‌ ‌ ‌ ‌ ‌ ‌ ‌ ‌ ‌ ‌ ‌ ‌ ‌ ‌ ‌ ‌ ‌ ‌ ‌ ‌ ‌ ‌ ‌ ‌
Sponsored by


How Apollo Plans to Make Its $5 Billion Bet on Yahoo and AOL Work; Meredith Quits Local TV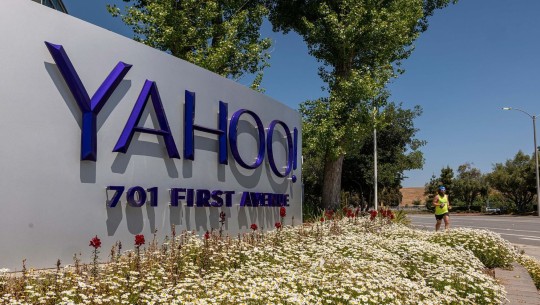 Verizon Media generated $7 billion in revenue last year. PHOTO: DAVID PAUL MORRIS/BLOOMBERG NEWS
Good morning. Apollo agreed to pay about $5 billion to acquire Yahoo and AOL from Verizon as the wireless company exits its ill-fated foray into the media business, Miriam Gottfried and Drew FitzGerald report.
Apollo's strategy for the business revolves around getting more revenue from each of its 900 million active monthly users. Verizon's positioning of the media business as a complement to its core mobile business meant it hasn't pursued some opportunities to maximize the value of each asset, executives at the private-equity firm said.
CONTENT FROM OUR SPONSOR

Reinvent Traditional Models of Customer Engagement
As the pandemic shifts more interactions to digital platforms, many businesses are rethinking the way they interact with customers and upgrading their technology infrastructure. Dounia Senawi, U.S. Digital Customer Offering lead for Deloitte Digital, explains how marketers are working with sales, service, and customer operations to improve experiences. Read More »
Yahoo has been a popular platform for sports betting, for example, but isn't formally licensed to host gambling. Apollo is licensed in more than 200 jurisdictions for gambling.
"This is a typical Apollo deal in that these are very iconic, industry-leading, businesses, but they need a little tender loving care," David Sambur, the firm's co-head of private equity.
Related: Verizon's deal casts a shadow on the efforts of rival telecom AT&T to build a digital ad business. [Ad Age]
Yahoo is beginning a new brand campaign just as the business is headed for new ownership. [Campaign]
"The garden could've had a door. It's artificially walled in."
— Epic Games attorney Katherine Forrest on the so-called walled garden of Apple's App Store, as the trial began in Epic's antitrust lawsuit against Apple. Attorneys for Apple defended its policies as critical for its App Store's viability and success.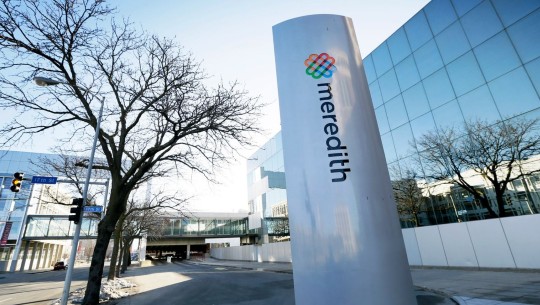 Meredith said Gray agreed to purchase its business that owns or operates 17 television stations. PHOTO: CHARLIE NEIBERGALL/ASSOCIATED PRESS
Meredith is selling its broadcast-television business to Gray Television in a deal the company said would allow it to better focus on its magazine brands and digital-media properties, Micah Maidenberg reports.
Gray agreed to purchase Meredith's business that owns or operates 17 television stations, reaching 11% of U.S. households, for $2.7 billion.
Meredith has been remaking its media portfolio over the past several years. In 2018, it announced deals to sell magazines such as Time and Fortune, and more recently agreed to sell Travel + Leisure amid financial pressure in the magazine industry.
When the latest deal is complete, Meredith said it would work to expand brands such as People, Better Homes & Gardens and Allrecipes.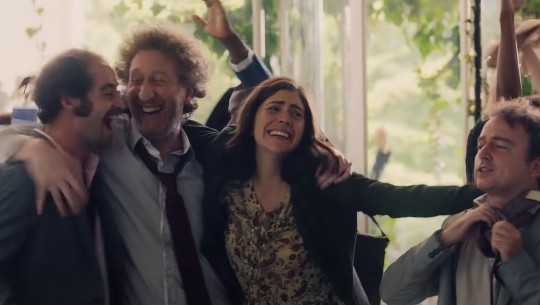 PHOTO: EXTRA GUM
Extra Gum's euphoric new ad imagines a day when pandemic restrictions end, set to Celine Dion's "It's All Coming Back to Me Now." [Muse by Clio]
Facebook's oversight board said it would issue a ruling Wednesday morning that could determine whether former President Donald Trump can return to the company's platforms. [WSJ] 
JetBlue named Adam&EveDDB to handle its advertising, shifting the account from MullenLowe after 11 years. [Insider] 
Eleven Madison Park is adopting a meat-free menu when the three-Michelin-starred restaurant reopens in New York City next month. [WSJ] 
Some Hilton hotels are introducing a menu for guests' dogs that includes gluten-free pasta and nonalcoholic wine. [CNN] 

Make Brand a C-Suite Priority
Explore BrandWorth, a tool designed to help CMOs measure, model, and improve the value of branding across their organization. Learn more.
We bring you the most important (and intriguing) marketing news every day. Write me at

[email protected]

any time with feedback on the newsletter or comments on specific items. We want to hear from you.

And follow the CMO Today team on Twitter: @wsjCMO, @natives, @alexbruell, @sizpatel.


Access WSJ‌.com and our mobile apps.
Subscribe
Dow Jones & Company, Inc. 4300 U.S. Ro‌ute 1 No‌rth Monm‌outh Junc‌tion, N‌J 088‌52
You are currently subscribed as -. For further assistance, please contact Customer Service at sup‌

[email protected]

or 1-80‌0-JOURNAL.
Copyright 2021 Dow Jones & Company, Inc.

  |  

All Rights Reserved.
Unsubscribe
Other emails from The Wall Street Journal
Shop without the noise.
Get our free newsletter of hand-picked sales you need to hear about from the web's best brands.