The cover story: Planet Earth's future now rests in the hands of big business
Get the exclusive story behind the cover |
This email was sent

Get the exclusive story behind the cover |

The Cover Story
Planet Earth's Future Now Rests in the Hands of Big Business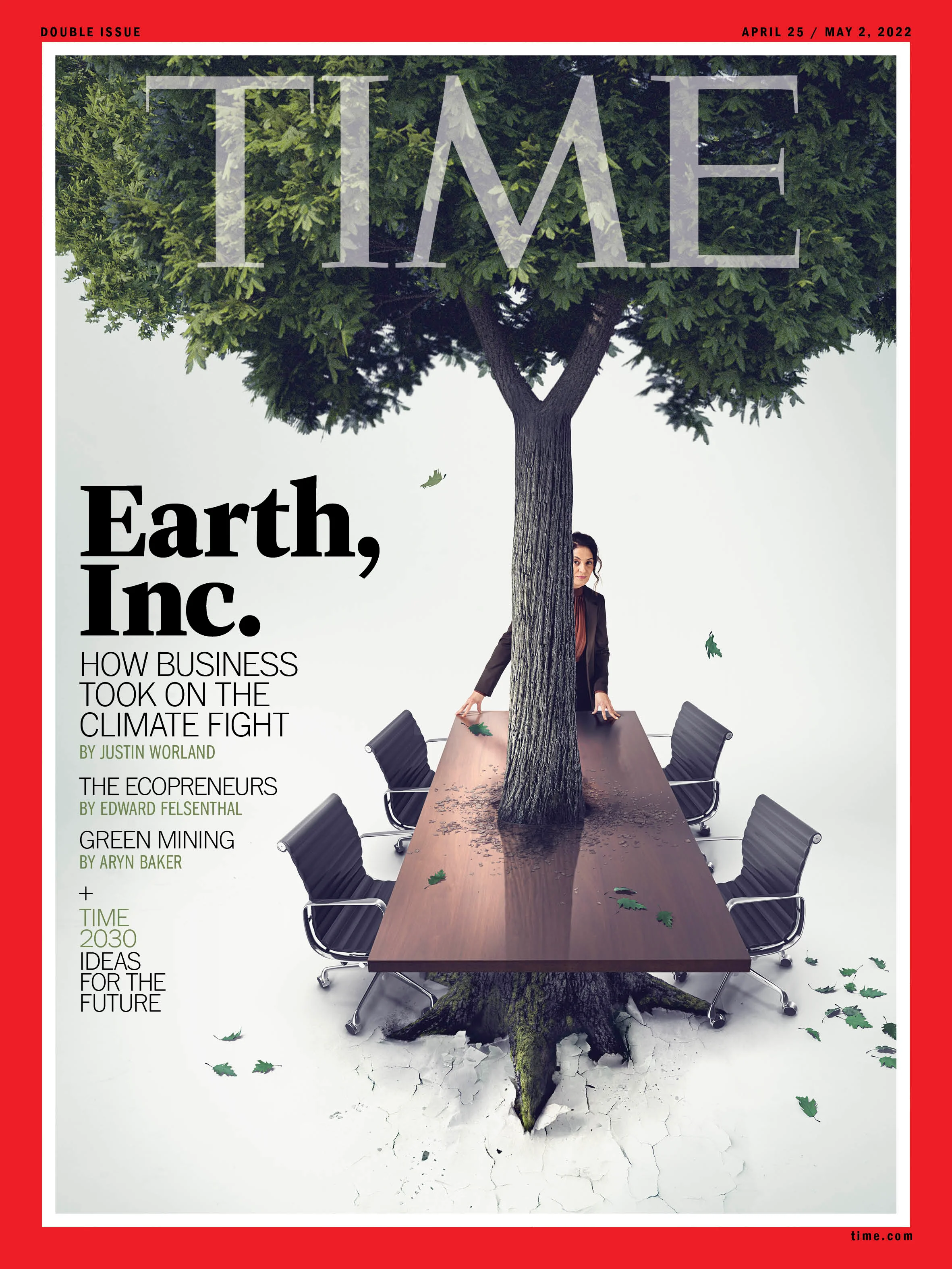 By Edward Felsenthal
Editor in Chief and CEO of TIME
For more than a quarter of a century, amid growing signs of the ravages of global warming, the U.N. has brought together representatives from almost every country on the planet to work together on solutions. While the private sector has generally had a presence at the annual meetings, known as COPs (for Conference of the Parties), their focus has been on government actors—the heads of state and diplomats who attend. But at the most recent one, something was different. Thousands of corporate executives and entrepreneurs flooded into Glasgow to be part of the event. For many, including myself, it was their first COP.
The meeting's shifting makeup reflected a new paradigm in the climate fight. Until now, the general assumption has been that governments would be at the center of any path forward. This is "a war in which all nations must be allies," TIME said in naming "Endangered Earth" as Planet of the Year for 1988, in lieu of a Person of the Year. Since then, despite progress in climate diplomacy, it has become all too clear that political will is far from where it needs to be.
All of which has put the private sector in the driver's seat, a once unthinkable development that is the theme of this issue and a focus for us going forward at TIME. It is a moment of both opportunity and risk, giving businesses enormous power over what the energy transition looks like and whether it succeeds. Many companies—urged on by employees, customers, and investors—are seeking to reduce emissions and "offset" carbon footprints. But business as a whole is only just beginning to respond to the crisis. Untangling the options, and ensuring those commitments are real, is one of the great challenges we face.
Read the Story »
Share the cover story