Mother's Day is this Sunday, May 8th
Shop today to ensure Moms receive their gifts in time...
This email was sent
Mother's Day | Sunday, May 8th
Explore some of our favorite selections for the mothers in your life.  Order today to ensure delivery in time for this Sunday, May 8th with our standard FedEx 2-day shipping.
Free shipping on domestic orders over $150.  Shoes, bags, and other heavyweight items are excluded from free shipping. 
G/FORE Womens Carroll Hybrid Jacket Stone

$255.00

G/FORE Womens Colour Block Jacket Twilight

$185.00

G/FORE x TRENDYGOLF Womens Girls Golf Too Hooded Full Zip Sweater Danube

$275.00

G/FORE Womens Floral Print Hooded Full Zip Heather Grey

$155.00

G/FORE Womens Offset Stripe Quarter Zip Light Heather Grey

$145.00

G/FORE Womens Constellation Print Quarter Zip Hyacinth

$145.00

G/FORE Womens Ikat Print Quarter Zip Danube

$145.00

G/FORE Womens Girls Golf Too Mock Neck Pullover Heather Grey

$165.00

G/FORE Womens Jacquard Checkmate Crewneck Sweater Light Heather Grey

$250.00

G/FORE Womens Floral Priint Quilted Puffer Vest Violet

$250.00

G/FORE Womens G's Printed Puffer Vest Hoodie Charcoal Grey Heather

$275.00

G/FORE Womens Icon Camo Printed Puffer Vest Snow

$250.00

G/FORE Womens Gradient Polo Snow

$120.00

G/FORE Womens Featherweight Polo Capri

$120.00

G/FORE Womens Bold Stripe Polo Twilight

$120.00

G/FORE Womens Perforated Stripe Polo Hyacinth

$120.00

G/FORE Womens Pleated Collar Sleeveless Polo Twilight

$110.00

G/FORE Womens Icon Camo Sleeveless Polo Danube

$110.00

G/FORE Womens Star Print Sleeveless Polo Blueprint

$110.00

G/FORE Womens Pref Sripe Sleeveless Polo Light Heather Grey

$110.00

G/FORE Womens MG4x2 Cross Trainer Vista

$225.00

G/FORE Womens Quarter G Knit Disruptor Street Shoe Snow

$225.00

G/FORE Womens Grosgrain Gallivanter Snow/Amethyst

$225.00

G/FORE Womens Brogue Gallivanter Blush

$225.00

lululemon x TRENDYGOLF Womens Define Jacket Rasberry Cream

$123.00

lululemon x TRENDYGOLF Womens Define Jacket *Luon Pastel Blue

$123.00

lululemon x TRENDYGOLF Womens Define Jacket Bronze Green

$123.00

lululemon x TRENDYGOLF Womens Hooded Define Jacket *Nulu Heritage 365 Camo Roasted Brown Multi

$133.00

lululemon x TRENDYGOLF Womens Luxtreme Running Half-Zip Inflect Floral Lunar Rock Multi

$103.00

lululemon x TRENDYGOLF Womens Silk-Blend Crewneck Sweater Peach Satin

$123.00

lululemon x TRENDYGOLF Womens Silk-Blend Crewneck Sweater Black

$123.00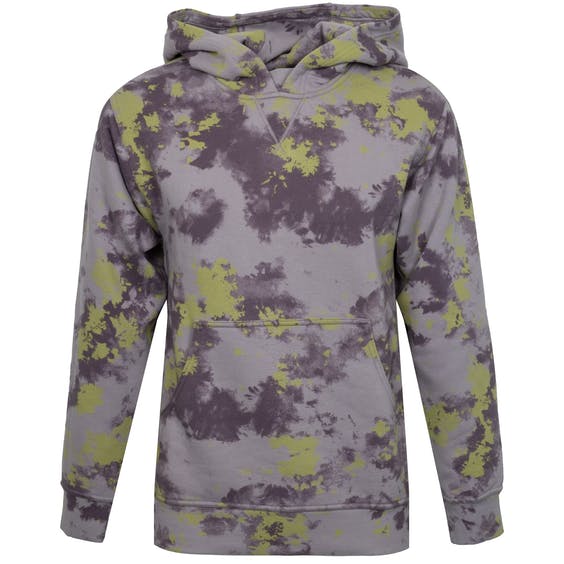 lululemon x TRENDYGOLF Womens All Yours Hoodie Orbital Tie Dye Mauve Grey Multi

$113.00

lululemon Quick-Drying Short Sleeve Polo True Navy

$83.00

lululemon x TRENDYGOLF Womens Sleeveless Golf Polo Mineral Blue

$73.00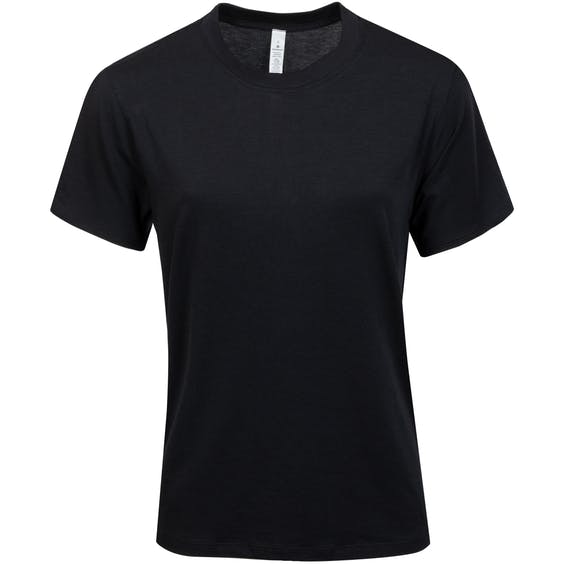 lululemon x TRENDYGOLF Womens All Yours Tee Black

$63.00

lululemon x TRENDYGOLF Womens All Yours Tee White

$63.00

lululemon x TRENDYGOLF Womens Court Crush Dress White

$143.00

lululemon x TRENDYGOLF Womens Court Crush Dress Pastel Blue

$143.00

lululemon x TRENDYGOLF Womens Court Crush Dress Black

$143.00

lululemon x TRENDYGOLF Womens Slim-Fit Above-Knee Dress Artifact

$143.00

lululemon x TRENDYGOLF Womens Hotty Hot High-Rise Skirt True Navy

$83.00

lululemon x TRENDYGOLF Womens Hotty Hot High-Rise Skirt Rasberry Cream

$83.00

lululemon x TRENDYGOLF Womens Hotty Hot High-Rise Skirt White

$83.00

lululemon x TRENDYGOLF Womens Pace Rival Mid-Rise Skirt Highlight Yellow

$83.00

Foray Golf The Edit Bomber Jacket Braid Trim Navy

$180.00

Foray Golf The Edit Bomber Jacket Braid Trim White

$180.00

Foray Golf The Edit Packable Leopard Vest Navy

$150.00

Foray Golf The Edit Packable Leopard Vest White

$150.00

Foray Golf Core 2.0 Half Zip Black

$100.00

Foray Golf Core 2.0 Half Zip Heather Silver

$100.00

Foray Golf Core 2.0 Half Zip White

$100.00

Foray Golf Core 2.0 Half Zip Heather Navy

$100.00

Foray Golf Short Sleeve Waffle Knit Polo Blue

$100.00

Foray Golf V-Neck Henley Short Sleeve Polo White

$125.00

Foray Golf V-Neck Henley Short Sleeve Polo Blue

$125.00

Foray Golf V-Neck Henley Short Sleeve Polo Pink

$125.00

Foray Golf V-Neck Sleeveless Polo Navy

$110.00

Foray Golf V-Neck Sleeveless Polo Blue

$110.00

Foray Golf Core Sleeveless Marl Polo Purple

$100.00

Foray Golf Core Sleeveless Marl Polo Blue

$100.00

Foray Golf Plaid Perfection Faux Wrap Skirt w/ Bonded Edge SOLID Blue Plaid

$150.00

Foray Golf Fresh Focus Skirts Floral Chevron Print

$160.00

Foray Golf Fresh Focus Skirts Multi Zig Zag Print

$160.00

Foray Golf Core Skirt Navy

$150.00

Foray Golf Core Jogger (Reg 26" inseam) Navy

$120.00

Foray Golf Core Jogger (Reg 26" inseam) Black

$120.00

Foray Golf Core NEW 2.0 Performance Pant Black

$200.00

Foray Golf SL Long Jumpsuit Navy

$240.00

RLX Ralph Lauren Womens Hybrid Full-Zip Jacket Vivid Pink

$228.00

Polo Ralph Lauren Womens Packable Water-Repellant Jacket French Navy Multi

$228.00

RLX Ralph Lauren Womens 3 Layer Poly Iron Jacket Navy

$398.00

RLX Ralph Lauren Womens LS Quarter Zip Printed Airflow White Multi

$168.00

RLX Ralph Lauren Womens Printed Quarter-Zip Stretch Jersey Pullover Bright Pink Fish

$148.00

Polo Ralph Lauren Womens Jersey Quarter-Zip Jacket Bright Pink/Heritage Royal

$128.00

RLX Ralph Lauren Womens Quarter-Zip Stretch Jersey Pullover Pure White/Bright Pink

$148.00

RLX Ralph Lauren Womens Jersey Quarter-Zip Pullover Harbor Island Blue/Cabo Green

$128.00

Polo Ralph Lauren Womens Water-Repellant Reversible Quilted Vest French Navy Multi

$198.00

RLX Ralph Lauren Womens Terry Sleeveless Full-Zip Vest French Navy/Vivid Pink

$168.00

RLX Ralph Lauren Womens Tailored Fit Printed Sleeveless Stretch Pique Top Yellowfin Gingham

$98.50

RLX Ralph Lauren Womens Pique Sleeveless Polo Shirt Heritage Royal

$89.50

Polo Ralph Lauren Womens Light Weight Airflow Polo Canvas Awn

$98.50

RLX Ralph Lauren Womens Air Tech Pique Scallop Polo White

$98.50

RLX Ralph Lauren Womens Air Tech Pique Scallop Polo Pink

$98.50

RLX Ralph Lauren Womens Air Tech Pique Scallop Polo Liberty Squares

$98.50

RLX Ralph Lauren Womens Watercolor-Stripe Four-Way-Stretch Skort Blue Painted Stripe

$148.00

RLX Ralph Lauren Womens 15" Pleated Performance Skort Multi Tile

$148.00

RLX Ralph Lauren Womens Stretch Athletic Pant Bright Pink

$168.00

RLX Ralph Lauren Womens Eagle Pants Blue

$168.00