NEW ARRIVALS | Just in time for the weekend.
Shop the latest polos, pants, accessories and more.
This email was sent
Get ready for your weekend round and shop the latest from our favorite brands. With new arrivals coming in every week, you can elevate your style with our top picks from the best brands in the game. 
 
Nike Dri-FIT Floral Polo Black/White/White

Nike Dri-FIT Vertical Stripe Polo Arctic Orange/Arctic Orange

Nike The Nike Polo Dri-FIT Colour Block Washed Teal/Summit White/Bright Spruce

Nike The Nike Polo Dri-FIT Colour Block Active Pink/Marina/Summit White

BOSS Paddytech US 2 Dark Grey

BOSS Paddytech US 2 Medium Red

BOSS Paddy 11 Light/Pastel Grey

Orlebar Brown Whiteside Stripe Organic Cotton Polo Shirt White Sand

Orlebar Brown Donald Classic Fit Contrast Piping Collar Polo Shirt White Sand

Orlebar Brown Keeling Capri Collar Tipping Detail Knit Shirt Night Iris

Orlebar Brown Jarrett Towelling Classic Fit Stripe Tipping Polo Shirt White Sand

lululemon x TRENDYGOLF Evolution Polo *Wash Tidal Dye Desert Sun Date Brown

lululemon x TRENDYGOLF Evolution Polo *Pique Heathered Raw Linen

lululemon x TRENDYGOLF Evolution Polo Nautical Navy

lululemon x TRENDYGOLF Evolution Short Sleeve Polo Shirt Creamy Mint

Polo Ralph Lauren U.S. Open Classic Fit Polo Bear T-Shirt White

Polo Ralph Lauren U.S. Open Classic Fit Jersey T-Shirt Navy

adidas Adicross LA Tee White

Cotton Citizen Lux Tee Black Cast

Orlebar Brown Sammy Towelling Stripe T-Shirt Summer Red/Marine Aqua

Orlebar Brown Sammy Towelling Stripe T-Shirt Navy

Orlebar Brown Sammy Towelling Stripe T-Shirt Cloud

Orlebar Brown Sammy OB Monogram T-Shirt Cloud

Students Start With Us Peapod

Students I Took For Granted Charcoal

Students Be Squared Wisteria

lululemon x TRENDYGOLF Commission Short 10" Water Drop

lululemon x TRENDYGOLF Commission Golf Short 10" Silver Drop

lululemon x TRENDYGOLF Commission Short 10" White

lululemon x TRENDYGOLF Vented Tennis Short 6" Black

adidas Ultimate365 Print Short Black/Grey/White

adidas Adicross Futura Short Magic Grey

adidas Ultimate365 Short Semi Mint Rush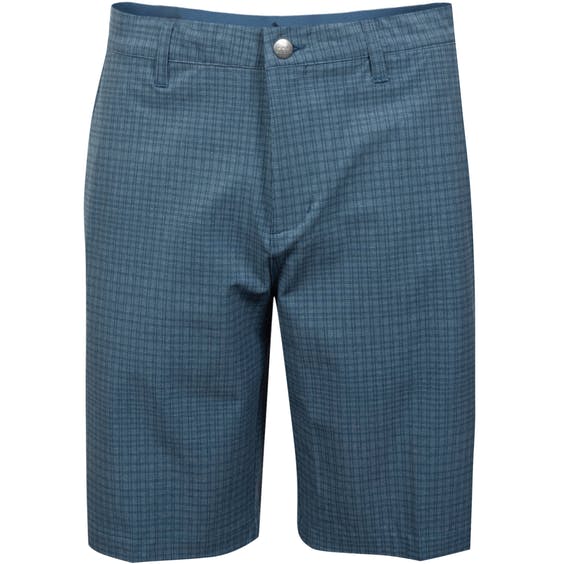 adidas Ultimate365 Primegreen Short Crew Navy

TravisMathew On A Boat Heather Ruby Wine

TravisMathew On A Boat Heather Neptuner Green

TravisMathew Alone Time Heather Grey Pinstripe

TravisMathew Dock Head Insignia

Bonobos Golf Performance Link Shorts Azure Blue

Bonobos Golf Performance Link Shorts Dark Blue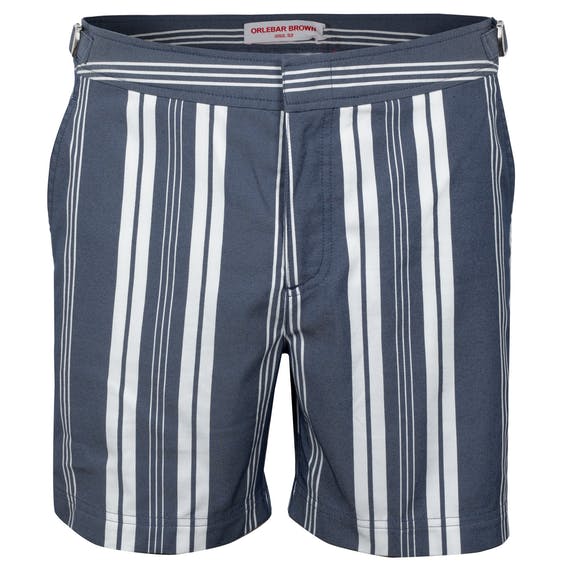 Orlebar Brown Bulldog Rochelle Stripe Mid-Length Swim Shorts Navy/Limestone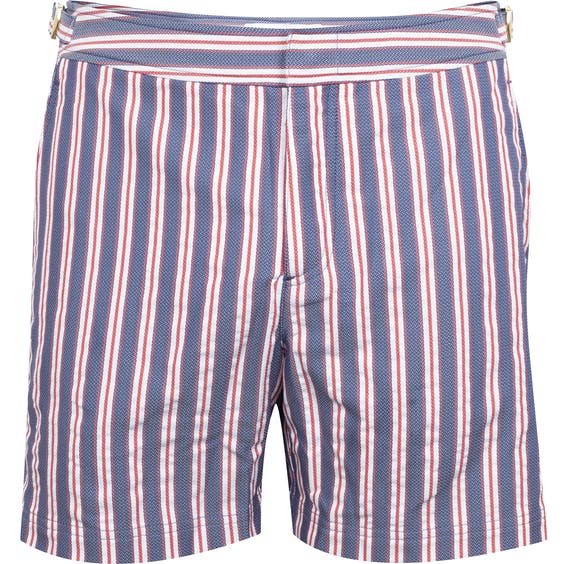 Orlebar Brown Bulldog Havre Stripe Swim Trunks Navy/Summer Red

Cotton Citizen Bronx Shorts Vintage Taupe

Cotton Citizen Bronx Shorts Vintage Sand

Original Penguin Soft Filtered Tie Dye Print Seersucker Short Cloisonne

Original Penguin Plaid Short Powder Blue

G/FORE MG4X2 Cross Trainer Twilight/Poppy

G/FORE MG4X2 Cross Trainer Snow/Nimbus

G/FORE Colour Block MG4+ Capri

G/FORE Colour Block MG4+ Twilight

Nike Jordan ADG 4 White/Black/Pure Platinum/Fire Red

Nike Jordan ADG 4 Black/White/Cement Grey/Metallic Silver

Nike Air Max 90 G NRG M22 Sail/Washed Teal/Pearl White

Nike Air Max 90 G Particle Grey/White/Marina

adidas MatchCourse Shoe White/Pulse Amber

TravisMathew The Wildcard Leather White/Green

Lacoste Jump Serve Lace Sneakers White/Blue

Cole Haan GrandPro AM Golf Sneaker White

Polo Ralph Lauren U.S. Open Water-Repellent Terry Pullover Navy

RLX Ralph Lauren U.S. Open Performance Jacquard Pullover Navy

Polo Ralph Lauren U.S. Open Classic Fleece Sweatshirt Navy

Polo Ralph Lauren U.S. Open Jersey Hooded T-Shirt Navy

lululemon x TRENDYGOLF Metal Vent Tech 1/2 Zip 2.0 White Opal/Silver Blue

lululemon x TRENDYGOLF Metal Vent Tech Half-Zip 2.0 Stoney Peach/Warm Apricot

lululemon x TRENDYGOLF Metal Vent Tech Half-Zip 2.0 Midnight Shadow/Tempest Blue

lululemon x TRENDYGOLF Metal Vent Tech Half Zip 2.0 Slate/White

Cotton Citizen Bronx Crew Vintage Sand

Cotton Citizen Bronx Zip Hoodie Vintage Taupe

Lacoste Allover Croc Crew Neck Knit Navy/Flour

Peter Millar Pine Performance Hoodie London

Orlebar Brown Ned Stripe Organic Cotton Jumper Navy/White Sand

Students Be Squared (Crew Sweater) White

J.Lindeberg Lux Printed Bomber Green 3D Bridge Monogram

Galvin Green Devlin Hoodie Insula White/Cool Grey

Jones Golf Bags Utility Trouper Charcoal/Sienna

Jones Golf Bags Utility Trouper Black

Jones Golf Bags Utility Trouper Olive

Jones Golf Bags Classic Stand Bag Black Pinstripe

Jones Golf Bags Classic Stand Bag Powder Blue Pinstripe

Jones Golf Bags Original Jones Celtic Green/Black

Jones Golf Bags Original Jones Spur Grey/Black

Jones Golf Bags Original Jones Maverick Navy/Black

TaylorMade x Vessel Lite Lux Golf Bag Navy

TaylorMade x Vessel Lite Lux Golf Bag Black

Vessel Lux Midsize Staff Crosshatch Black

Vessel Lux Midsize Staff Pebbled White/Black

G/FORE Transporter lll Tour Carry Bag Snow

G/FORE Debossed Transporter lll Tour Carry Bag Onyx 4-Way

G/FORE LTD ED Transporter lll Tour Carry Bag Onyx

G/FORE Camo Tour Bag Snow


Recent emails from TrendyGolf (US)

See more