1/3 off Twinings Black Tea
How to make the perfect cup of tea.
This email was sent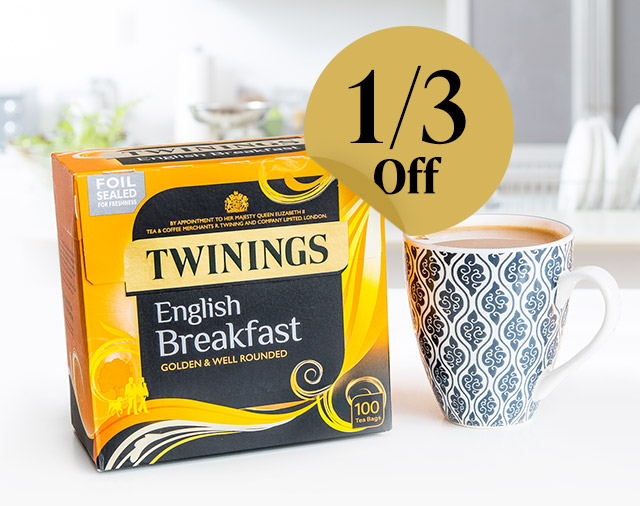 Twinings Black Tea
Strong, fragrant, and full-bodied, whatever your cup
of tea, we have a black tea to suit.
1/3 off automatically applied at checkout, ends 19th June.
English Breakfast
 
 

Earl Grey
 
 

Assam
 
 
How to Make the Perfect Cup of Tea
 
Achieve a top notch brew with our expert tips for making the perfect cuppa.
 
 
Tea Vs Coffee
 
Which has more caffeine? How much caffeine should you have a day? The answers may surprise you.
 
 
Terms & Conditions
1/3 off selected Black Tea from 6th June - 19th June 2022. Discount is automatically applied at checkout, no promotional code required. Promotion excludes individual envelopes. Only products labelled 1/3 Off are included in the promotion.

Cannot be used against sale products or in conjunction with any other promotion or cashback sites. We reserve the right to withdraw promotions/discounts at any time without prior notice. We also reserve the right to cancel orders following misuse of this promotion. Offers only valid online at www.twinings.co.uk
© 2022 R. Twining and Company Limited
Weston Centre, 10 Grosvenor Street
London W1K 4QY
Registered in England & Wales No. 525071
Recent emails from Twinings Teashop

See more