DISCOVER THE NEW DARKMOON AND RAINBOW WATCHES
This email was sent

DISCOVER THE U-BOAT NOVELTIES!
2 NEW DARKMOON AND 2 NEW RAINBOW WATCHES
Two new creations for Darkmoon and for Rainbow collection.

New models characterised by the innovative concept of "Oil Immersion", with electromechanics completely immersed in an oil bath, and a colours game due to "multicolour" effect glasses.
 
Two models in 44 mm size for the Rainbow Collection, in steel and with a bronze-coloured case, are characterised under the rounded mineral glass by an orange dial, which breaks the light creating in the stainless steel one a beautiful rainbow effect.
 
In the Darkmoon collection, two models with 38 mm case with black dial, steel and black IPB case, both with rainbow effect mineral glass.
Discover them now!
SCOPRI I NUOVI MODELLI DELLE COLLEZIONI DARKMOON E RAINBOW  
Due nuove creazioni per la collezione Darkmoon e per la Rainbow. 
Orologi caratterizzati dal concetto innovativo di "Oil Immersion", con la meccanica completamente immersa in un bagno d'olio, e con un gioco di colori dovuto a vetri ad effetto "multicolor".

Due modelli Rainbow nella misura 44 mm, con cassa in acciaio e color bronzo, vantano sotto il vetro minerale bombato un quadrante arancione, che rompe la luce creando nel modello in acciaio un bellissimo effetto arcobaleno.

Nella collezione Darkmoon,  due modelli con cassa da 38mm con quadrante nero e cassa in acciaio e nero IPB, entrambi con vetro minerale a effetto rainbow. 
Scoprili adesso!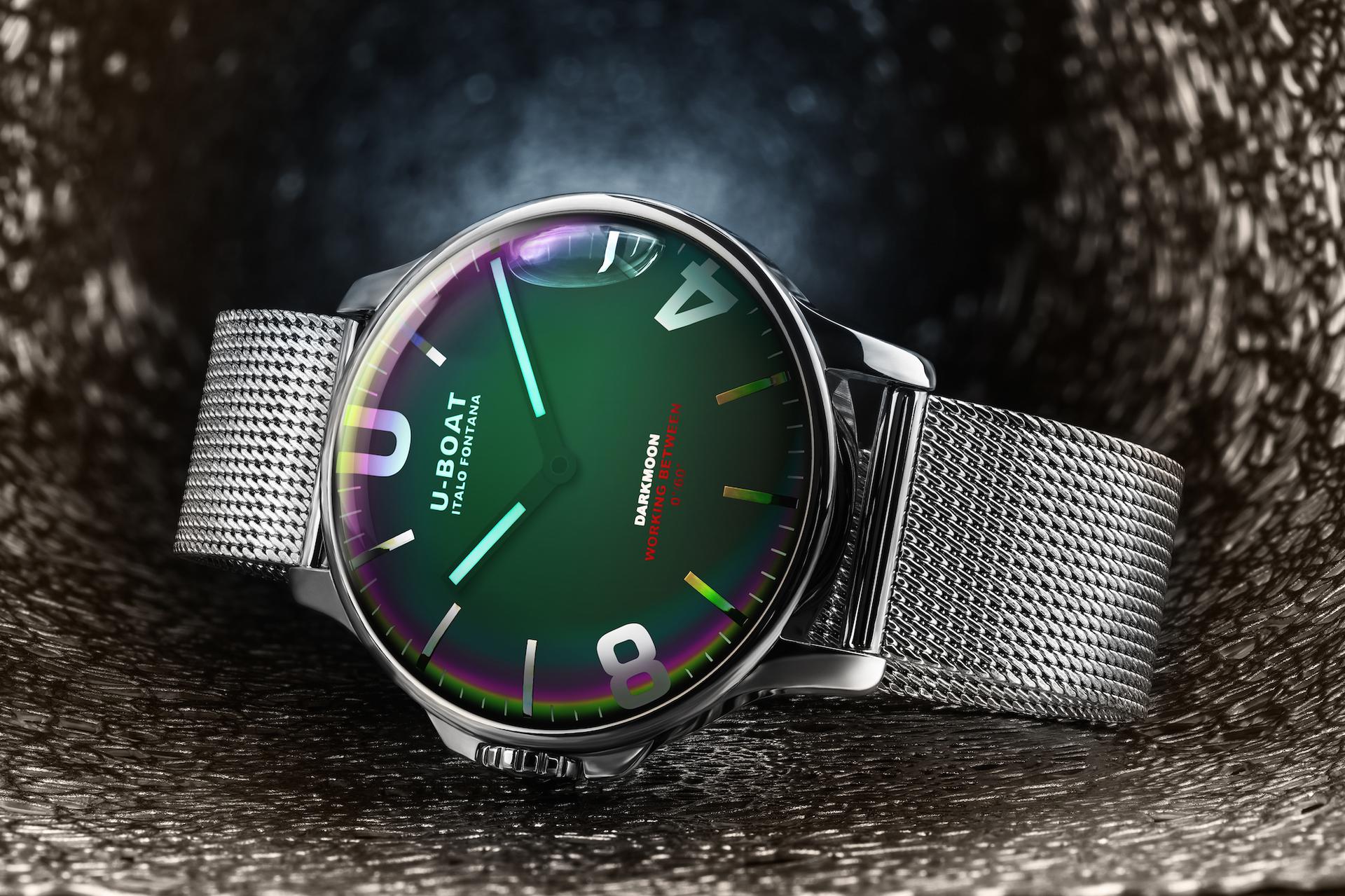 HEAD OFFICE
Via Pesciatina, 751H Gragnano, Capannori - 55012 Lucca Italy  
Ph : +39 0583 469288  Email: [email protected]
You are receiving this communication in response to a request you submitted www.uboatwatch.com
if you do not wish to receive any further update, please unsubscribe