THE DARK SIDE OF THE MOON IN THE NEW U-BOAT COLLECTION
This email was sent

THE DARK SIDE OF THE MOON IN THE NEW U-BOAT COLLECTION
Italo Fontana lands on the moon and unveils a watch collection coming directly from its darker side.
With the new Darkmoon collection, he develops even further the "oil immersion" innovative concept coupled with an ultra-appealing price range thought for all fans of the brand that, even if in temporary difficulty due to the current global situation, do not want to give up wearing a U-BOAT on the wrist.

In the new range, an oil bath completely immerses the electromechanics of the timepiece, the Ronda Swiss quartz movement. The oily liquid completely surrounds the dial turning it to an absolute black, reason why the collection is named Darkmoon, giving it a three dimensional and deep aesthetic.
The obtained full color effects metaphorically push the wearer to explore his emotions in depth and in an amplified manner.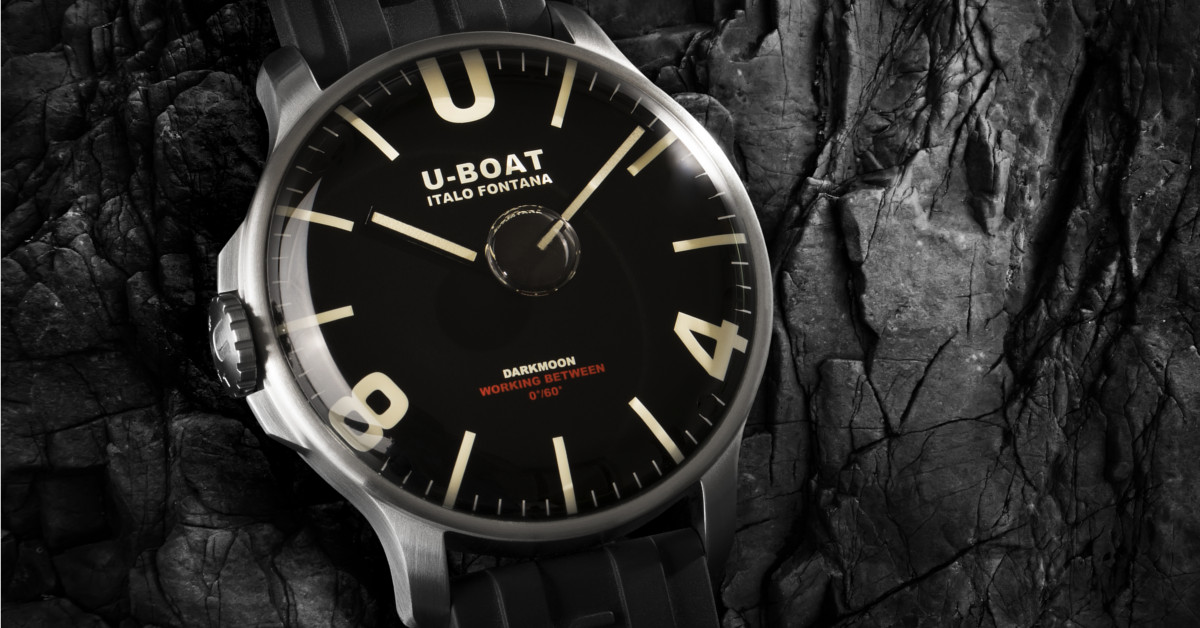 Five watches in size 44mm, all with black dial, numbers and indexes in beige colour, hands treated with beige superluminova.
Two models, one in polished stainless-steel case and one with black IPB steel case, both with mineral glass available transparent and red, so to have four different versions in total. Along with these, another version with bronzed case, due to the IP bronze treatment, black dial and mineral and transparent glass.
All the Darkmoon watches feature an ultra- resistant vulcanized rubber strap, in black color, personalized with the brand logo in relief with the exception of the model with IP bronze case featuring a hand-finished and laser engraved calf leather strap.
Explore the darkside of your moon! 
IL LATO OSCURO DELLA LUNA NELLA NUOVA COLLEZIONE U-BOAT
Italo Fontana atterra sulla luna e svela una collezione di orologi proveniente direttamente dal suo lato più oscuro.

Con la nuova collezione Darkmoon sviluppa ulteriormente il concetto innovativo di "Oil Immersion" unito ad una fascia prezzo estremamente accattivante pensata per tutti i fan del marchio che, anche se in temporanea difficoltà a causa dell'attuale situazione globale, non vogliono rinunciare a indossare un U-BOAT al polso.
Un bagno d'olio immerge completamente l'elettromeccanica dell'orologio, il movimento svizzero al quarzo Ronda e circonda completamente il quadrante trasformandolo in nero assoluto, ragione per il nome della collezione Darkmoon, conferendogli un'estetica tridimensionale e profonda.
L'effetto di colore pieno ottenuto invita metaforicamente chi lo indossa a esplorare le proprie emozioni in maniera piena e amplificata.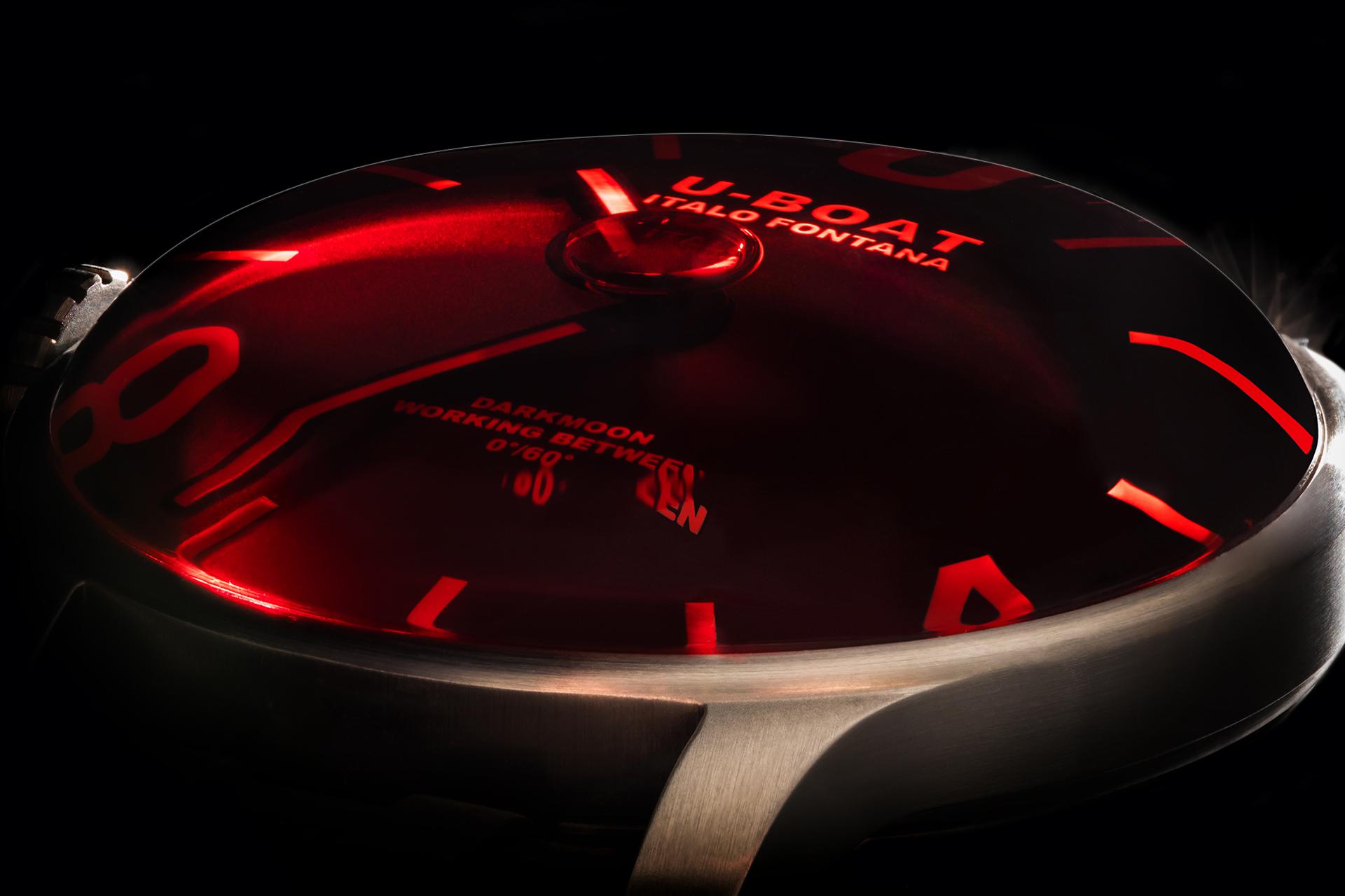 Una linea composta da cinque orologi nella misura 44mm, tutti con quadrante nero, numeri e indici in colore beige, lancette trattate con superluminova anch'essa beige. 
Due modelli, uno con cassa in acciaio lucido e uno da cassa trattata con IPB nero entrambi con vetro minerale bombato, declinato nelle due versioni trasparente e rosso, sono disponibili per entrambe le tipologie in modo da ottenere quattro modelli diversi in totale.
 A questi si aggiunge una ulteriore versione con cassa color bronzo, grazie al trattamento IP bronze, quadrante nero e vetro minerale solo nella versione trasparente.

Tutti gli orologi Darkmoon presentano un cinturino in gomma vulcanizzato ultra-resistente, di colore nero, personalizzato con il logo del brand in rilievo, ad eccezione del modello con cassa in IP bronze che lo vanta in pelle di vitello rifinito a mano e inciso al laser.
Esplora il lato più oscuro della tua luna!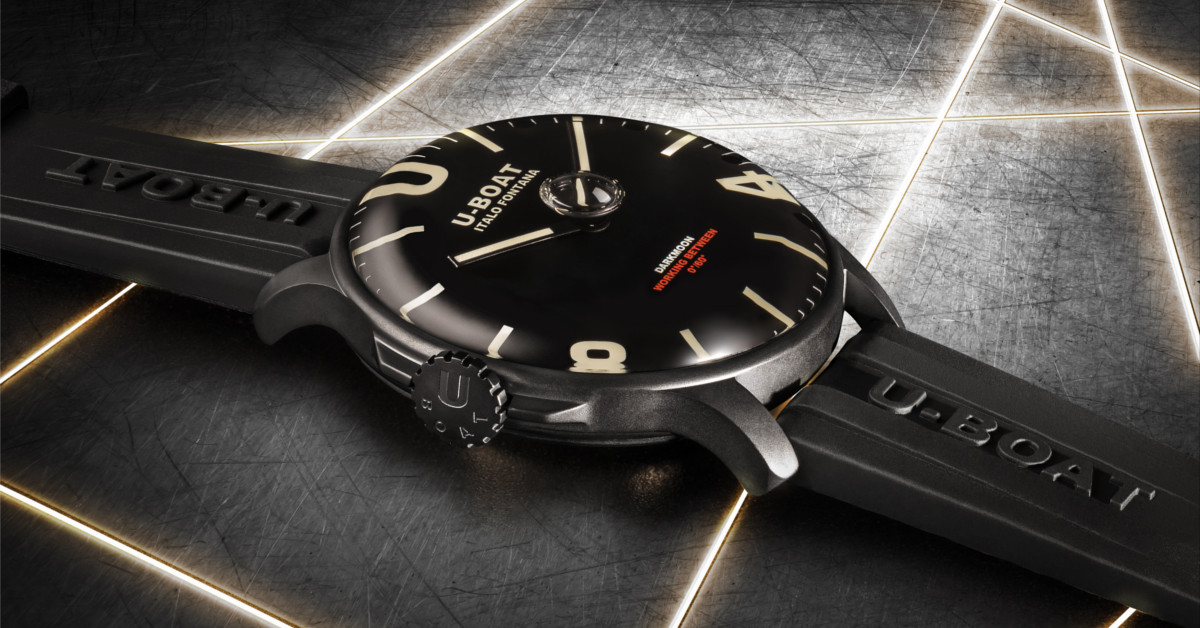 HEAD OFFICE
Via Pesciatina, 751H Gragnano, Capannori - 55012 Lucca Italy  
Ph : +39 0583 469288  Email: [email protected]
You are receiving this communication in response to a request you submitted www.uboatwatch.com
if you do not wish to receive any further update, please unsubscribe