U-BOAT SOMMERSO BRONZE, PRO DIVE WATCH
This email was sent

U-BOAT SOMMERSO BRONZE,
PASSION FOR BRONZE IN A DIVER WATCH MASTERPIECE
The biggest virtues of bronze, pro diving features along with iconic, timeless and bold design. For diving or for any other occasion, you decide which!
A well-balanced combination of elements pushes today Italo Fontana in launching a bronze version of his professional dive watch, Sommerso.
From one side this ancient metal alloy intrigued him for all its natural properties setting it apart from all of the other metals. On the other hand, Italo's passion for diving gathered in this watch, designed to withstand the rigorous demands of professional diving.
 
A nod to antique diving equipment worn by the earliest nautical divers is evident and empathized by the natural oxidation of the material of the 46mm case, which creates a naturally aged look, often a unique one, extremely desirable by its wearer.
 
Necessary for every pro-dive watch, it features a rotating unidirectional bezel with calibrated markers and on its left side is the characteristic U-BOAT crown with a patented protective device.
A Sapphire crystal with anti-reflective coating protects the black watch dial which is composed of three superimposed layers with luminous beige hands and markers plus an additional counter for the 24 hours of the day and the date placed on the opposite side. Sommerso boasts a swiss automatic mechanical movement, water resistant to 300 meters, the watch also paired the case with a dark brown handmade and hand finished calf leather strap with a bronze buckle subdued to a special anti-corrosion treatment.
U-BOAT SOMMERSO BRONZE,
PASSIONE PER IL BRONZO IN UN CAPOLAVORO DI OROLOGIO SUBACQUEO
Le più grandi virtù del bronzo, le specifiche tecniche per il diving professionale insieme a un design iconico, audace e senza tempo.
Per immersioni o per qualsiasi altra occasione, decidi tu quale!

Una combinazione ben bilanciata di elementi spinge oggi Italo Fontana al lancio di una versione in bronzo del suo orologio subacqueo professionale, il Sommerso.
Da un lato, l'interesse per questa antica lega metallica viste tutte le sue proprietà naturali che la distinguono da tutti gli altri metalli.
Dall'altra parte, la passione di Italo per le immersioni subacquee, incarnata in questo orologio progettato in primo luogo per resistere alle rigorose esigenze del subacqueo professionale.
Un richiamo alle antiche attrezzature subacquee indossate dai primi palombari è evidente ed è enfatizzato dalla naturale ossidazione del materiale della cassa da 46 mm, che crea un aspetto naturalmente vintage, spesso unico per ogni orologio, ed estremamente desiderabile da chi lo indossa.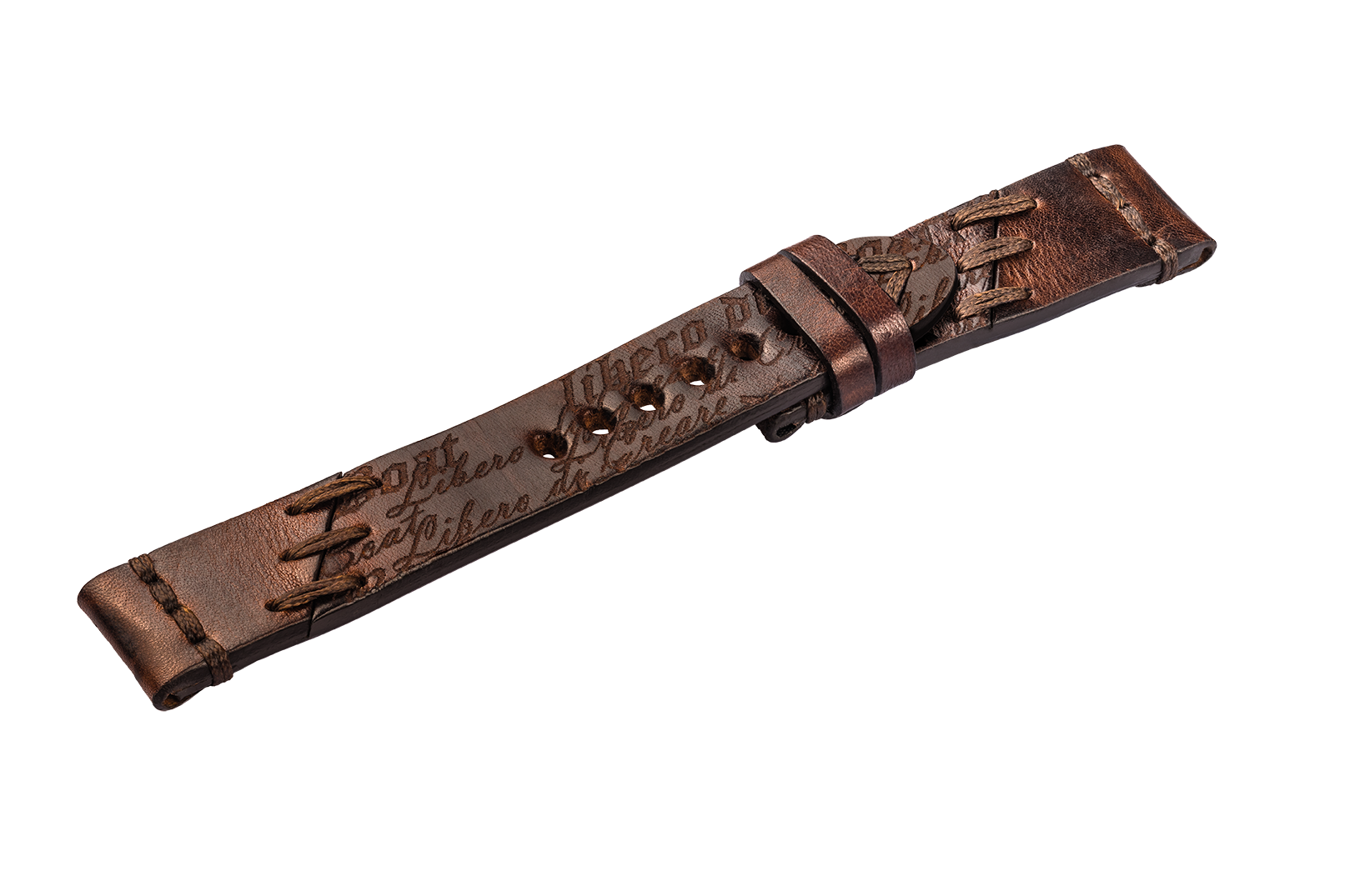 Obbligatorio per ogni orologio da sub, questo modello presenta una lunetta unidirezionale girevole e sul lato sinistro troviamo la iconica corona U-BOAT con il suo dispositivo di protezione brevettato.
Un vetro zaffiro con rivestimento antiriflesso protegge il quadrante dell'orologio nero composto da tre strati con lancette e indici beige luminosi più un contatore aggiuntivo per le 24 ore del giorno e il datario posizionato sul lato opposto.
Sommerso vanta un movimento meccanico automatico svizzero, personalizzato secondo le specifiche U-BOAT, è resistente all'acqua fino a 300 metri di profondità, in più abbinato alla cassa ha un cinturino in pelle di vitello marrone fatto e rifinito a mano con fibbia in bronzo che è stata sottoposta ad uno speciale trattamento anticorrosivo.
 
HEAD OFFICE
Via Pesciatina, 751H Gragnano, Capannori - 55012 Lucca Italy  
Ph : +39 0583 469288  Email: [email protected]
You are receiving this communication in response to a request you submitted www.uboatwatch.com
if you do not wish to receive any further update, please unsubscribe