You have a $35 Gift Card at UdderCovers.com!
Please enjoy this gift card on us!
This email was sent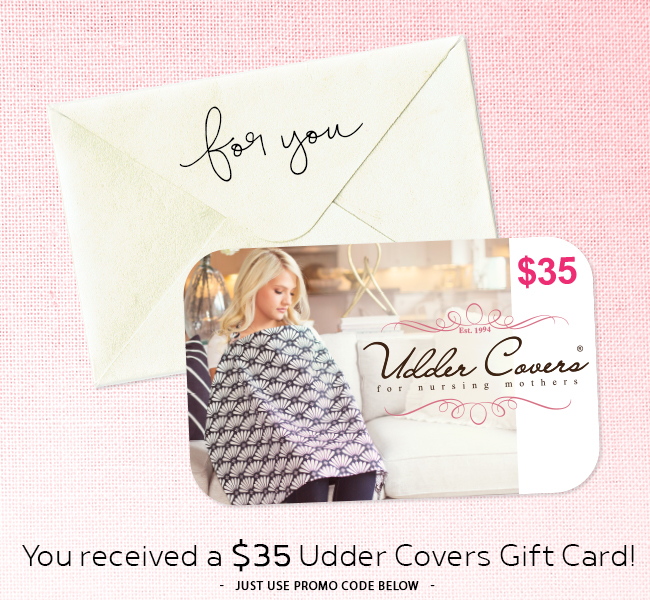 TO:
FROM: Udder Covers
AMOUNT: $35.00
PROMO CODE: 530066
MESSAGE: Thank you so much for being our customer! Enjoy your $35 gift card!
It's as easy as 1-2-3!
1. Go to www.uddercovers.com.
2. Click on "Shop Now" and select any one nursing cover or nursing cover gift set you like.
3. Once you have made your selection, you'll automatically be directed to the shopping bag. Enter the promo code "FREE4575" and we will deduct 100% off the cost of one nursing cover or nursing cover gift set.
Remember: the promo code is "FREE4575" and you can use it MORE THAN
ONCE - just open a new browser window each time you do.

These Udder Covers make great gifts. 
Selections dwindle quickly, so get yours today!
Mothers Lounge LLC, 363 W Industrial Dr, Pleasant Grove, UT 84043, USA

View web version

You're receiving this email because you've signed up to receive weekly updates from Company. If you'd prefer not to receive updates, you can unsubscribe.