Final Day (Multi-Metabolic 5 savings end soon)
Today's the final day to claim your exclusive savings of up to 46% OFF Multi-Metabolic 5.
This email was sent

If you no longer wish to receive these emails, please click here: Manage Subscriptions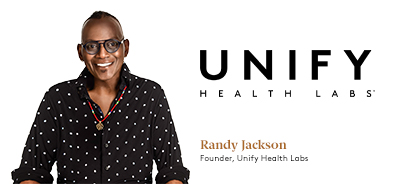 Heads up, -...

Today's the FINAL DAY to save up to 46% OFF Multi-Metabolic 5.

That's my game-changing formula that supports a healthy metabolism.

And when your metabolism is "firing on all cylinders"...

You can send your personal wellness goals into overdrive!

See, Multi-Metabolic 5 combines five ultra-powerful, research-backed nutrients into one easy-to-use formula.

Each ingredient was chosen for its unique ability to work together and help you:
Streamline the way your body processes carbs and sugars — two of the biggest "waistline expanders" there are.
 
Curb unhealthy cravings for foods — so it's easier for you to choose healthier food options and not sabotage your results.
 
Enjoy better sleep, more productive days, and energy to spare in the evening — truly helping you get the most out of life every day.
Together, these benefits help you take back control…

And enjoy the slimmer waistline and revitalized sense of whole-body wellness you deserve.

That's why thousands of loyal users simply don't want to be without it!

Or as Tammy W. puts it:

"[Multi-Metabolic 5] made a big difference for me in getting the numbers on the scale to move in the right direction."*


And right now you can put the power of this formula to work for YOU at a fraction of the price the general public pays.

But remember, today's the final day to secure your savings.

So if you want to stock up and SAVE BIG on Multi-Metabolic 5…

The time to act is now!

FINAL DAY: Click here to support your metabolism and SAVE UP TO 46% OFF Multi-Metabolic 5.

To your healthiest, happiest life possible,

Randy Jackson
Founder, Unify Health Labs

P.S. In case you're still wondering HOW Multi-Metabolic 5 is able to deliver these jaw-dropping results…

Let me quickly run down what you'll find in every easy-to-swallow capsule.

Multi-Metabolic 5 uses 3 unique blends of nutrients that specialize in keeping your body running in tip-top shape:
Crominex® 3+ — a blend of chromium, amla extract, and the "wonder-mineral" shilajit that supports healthy blood flow and helps your body fight back against the effects of metabolism-slowing foods.
 
Curcumin C3 Complex® to help your body run at peak performance and fight back against oxidative stress — one of the factors that can slow down your metabolism.
 
BioPerine® to help your body absorb nutrients faster — so they can go to work at "light speed" supporting your health, wellness, and waistline.
And to put these powerhouse nutrients to work…

All you'll need to do is take one capsule with a glass of water twice a day.

Even better, because your Multi-Metabolic 5 order is backed by my 90-Day Total Satisfaction Guarantee…

You have 3 months to try it for yourself RISK-FREE.

And if you don't experience a noticeable difference in how you look and feel in that time — no worries…

Just contact my customer support team and we'll issue you a full refund of your purchase price.

That's how confident I am Multi-Metabolic 5 is right for you, -.

All you need to do now is click here and stock up today at a savings of up to 46% OFF. (RISK FREE)

And give your metabolism the support it needs to thrive — day in and day out.




*Results not typical — individual results can vary. Testimonials may be edited for length and clarity.
 
This email was sent to - by [email protected]

21781 Ventura Blvd, suite 319, Woodland Hills, CA 91364
 

These statements have not been evaluated by the Food and Drug Administration.
This product is not intended to diagnose, treat, cure or prevent any disease.

 
Recent emails from Unify Health Lab

See more