Originale Möbel by VON FLOERKE
Email sent: Sep 15, 2019 3:06pm

Wir verkaufen unser Inventar für die Schuldenschnitte,









Der Rührer hat sein liebstes Inventar feil geboten: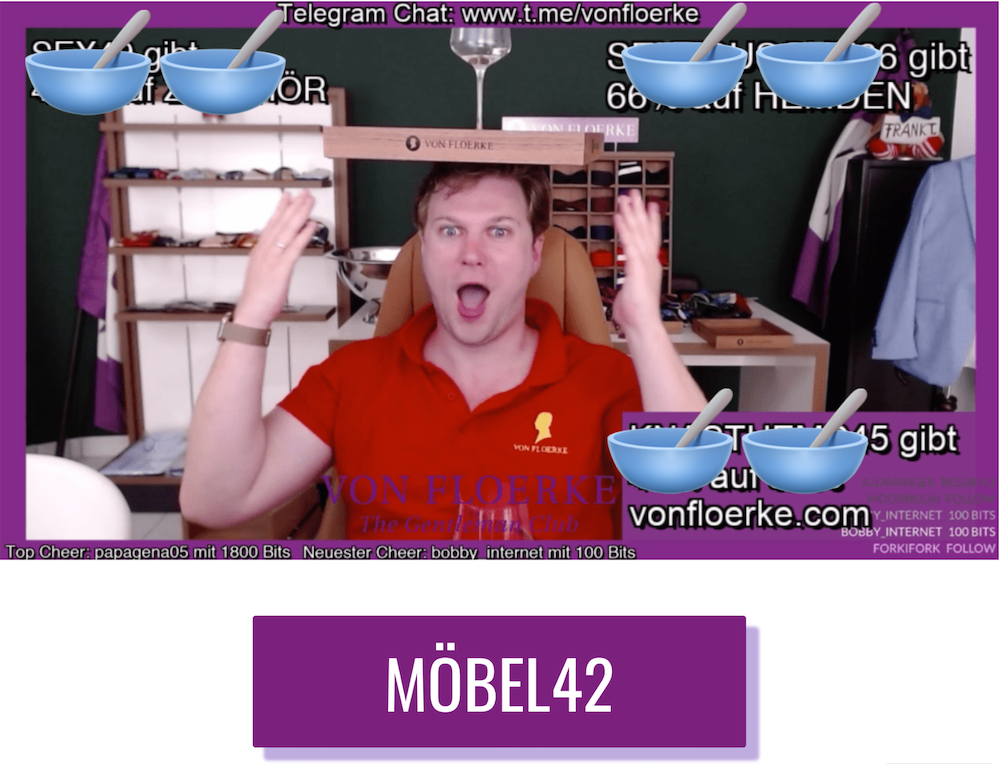 Wir verkaufen unsere Möbel aus den alten Stores
Du möchtest ein Stück StartUp-Geschichte kaufen oder einfach nur eine stilvolle
Aufbewahrung für Deine Krawatten, Fliegen und Einstecktücher?
Dann nutze jetzt den Rabattcode
MÖBEL42*
der Dir bis zum 18.09. um 23:59 Uhr
42 % Rabatt auf alle Produkte gibt.
Unter anderem auf unsere ehemaligen Accessoire Ständer:
Accessoire Ständer ab 30 € vor Rabatten.
Zu finden in der Webshop-Kategorie "Zubehör".
Der Rabattcode gilt aber genauso für alle anderen Produkte.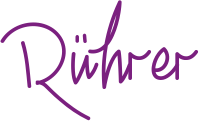 Liebe Grüße, Euer Rührer
* Für jeden ausgegebenen Euro im Webshop erhältst Du zusätzlich im Verhältnis 1:1 Rührer-Coins.
Diese können 21 Tage nach Kauf im Warenkorb vom Kaufpreis abgezogen werden.
Hier gelangst Du zur offiziellen Umrechnungstabelle. Bedeutet: 5% Cashback.
24/7 Community Support: www.t.me/vonfloerke

Sag uns die Meinung
Du hast Fragen, Anmerkungen oder Anregungen zur VON FLOERKE-Infomail?
Dann schick uns eine E-Mail! Wir vom VON FLOERKE-Team freuen uns
und antworten Dir so schnell wie möglich.

Dein Newsletter
Dieser Newsletter geht an die Adresse: -.
Um das Abonnement zu beenden klick einfach hier.
Antworte bitte nicht auf diese Email.
Falls Du uns kontaktieren möchtest, benutze bitte unser Kontakt-Formular.

Der Nutzung meiner Daten zum Zweck der Werbung oder der Markt- oder Meinungsforschung kann ich
jederzeit gegenüber der Firma VON FLOERKE widersprechen.

DIE IN DIESER INFOMAIL ENTHALTENEN INFORMATIONEN DIENEN AUSSCHLIESSLICH DEINER INFORMATION.

Bitte nicht auf diese Email antworten, da Antworten auf diese Infomail nicht gelesen werden!
Falls es beim Betrachten dieser E-Mail Probleme gibt, klick bitte hier.
Damit unsere E-Mail nicht als unerwünschte E-Mail im Spam-Ordner landet, kopier bitte
den Absender [email protected] in Dein Adressbuch.

VON FLOERKE - Schirrmacher Moden GmbH
v.d.d.Gf. David Schirrmacher
Boschstrasse 27
48703 Stadtlohn

©2019 VON FLOERKE

Umsatzsteuer-Identifikationsnummer gemäß § 27 a Umsatzsteuergesetz: DE301561067






Shop without the noise.
Get our free newsletter of hand-picked sales you need to hear about from the web's best brands.