July 15, 2021 - Wimbledon White, Stolen Tacos, and Greatest Car Movies
Email sent: Jul 15, 2021 6:30pm
"Ain't no man can avoid being born average, but there ain't no man got to be common."
Satchel Paige
After Novak Djokovic's record-tying win at Wimbledon last Sunday, we've been thinking about the tournament's famous dress code. The rules, which specify that players must dress "almost entirely in white," are so strict that the referee can force players to change under threat of disqualification — but why?
A 19th-century card maker reshuffled our notion of the card game by illustrating and popularizing the wild card.
Read More

Here is a list of some human body parts, ranked in order of how much it sucks to get a sunburn on them, from worst to least-bad.
Read More

Despite Taco Bell's international fame, Mitla Cafe has a place in the history of Mexican American cuisine as the first eatery to serve hard-shell tacos in the US.
Read More

For many people, summer vacation can't come soon enough. But when a vacation approaches, do you ever get the feeling that it's almost over before it starts?
Read More
If you ever find yourself in a standoff with a grizzly, moose, or alligator, here's how to survive unscathed.
From Billy Joel's inability to resist a good Beethoven melody to Lady Gaga's sampling of rhapsodic violin solos, here are the greatest examples of classical samples in pop.
A look at the drinks that have become regional obsessions — from Maryland's Orange Crush to Texas' Ranch Water.
There's nothing like enjoying a good, exciting car movie in the summer. Some are great, some are downright terrible. Let's take a step back and look at some of the best car movies over the years.
The "Nothing Ear" will cost $99 and will feature active noise cancellation. Each earbud will be equipped with three mics with a limited initial release. Consider us intrigued.
July 15
This Day in History
In 1942, the first supply flight from India to China over the 'Hump' is flown.
©Western Rise 2021   |   PO Box 1326, Telluride, CO 81435
*Free gift card offer ends on December 25, 2020 at 11:59 pm MT. Cannot be combined with another promotion.

Other emails from Western Rise
Sep 9, 2021

September 9, 2021 - How 9/11 Changed the World, Best Guacamole, and the New G-Wagen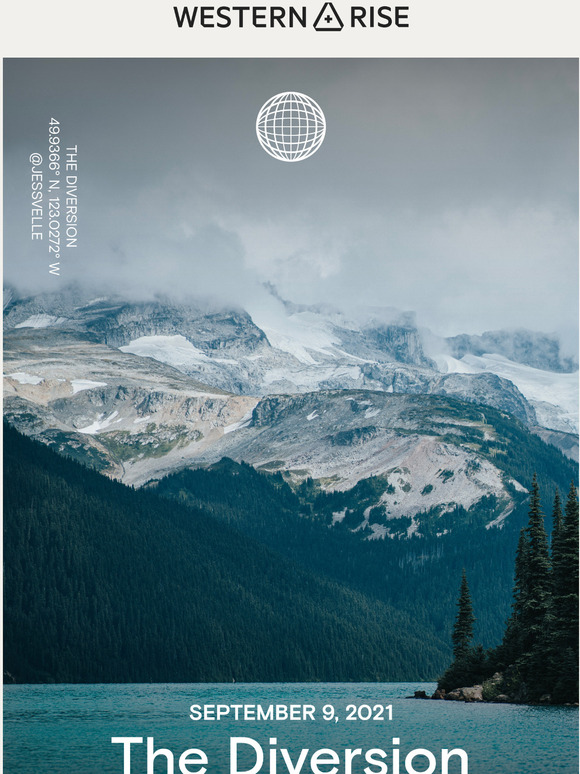 Shop without the noise.
Get our free newsletter of hand-picked sales you need to hear about from the web's best brands.