The ship that made the Kessel run
Email sent: May 4, 2021 3:16pm
It's pretty challenging to quote Chewbacca.
Rebellions are built on hope. We hope by this point in life you've seen the original trilogy of Star Wars. If not for anything, then to remind yourself that big evil forces that provide insurmountable odds will always fall to those who fight for the good. Or maybe the reason is to see how a Wookiee can walk around the Redwood Forest in California and not be attacked by bear hunters. It's one of those. A little-known fact about the Millennium Falcon gang member; Chewbacca needed handlers dressed in bright orange to guide him around the set so bear hunters wouldn't mistake him while they filmed in the forest for Return of the Jedi. Whatever your midichlorian count is, here is an Afternoon Delight dedicated to a galaxy far far away.
FIRST SOME GALACTIC NEWS
»  The movies are pretty damn amazing, but the music is out of this world. What's even better than the original soundtrack, is Nick the Lounge Singer's version. Never stop doing what you're doing, Bill.
»  Disney is taking their Hollywood Studios addition, Star Wars Galaxy's Edge, to the next level with their Galactic Starcruiser Hotel. Talk about an immersive experience—they have postponed the open date until 2022 to perfect the new lightsaber, sound effects and everything.
»  Alright maybe Nick the Lounge Singer was a little off-tune, but hey, he tried. In a more recent attempt, another comedian seemed to have taken it to the next level.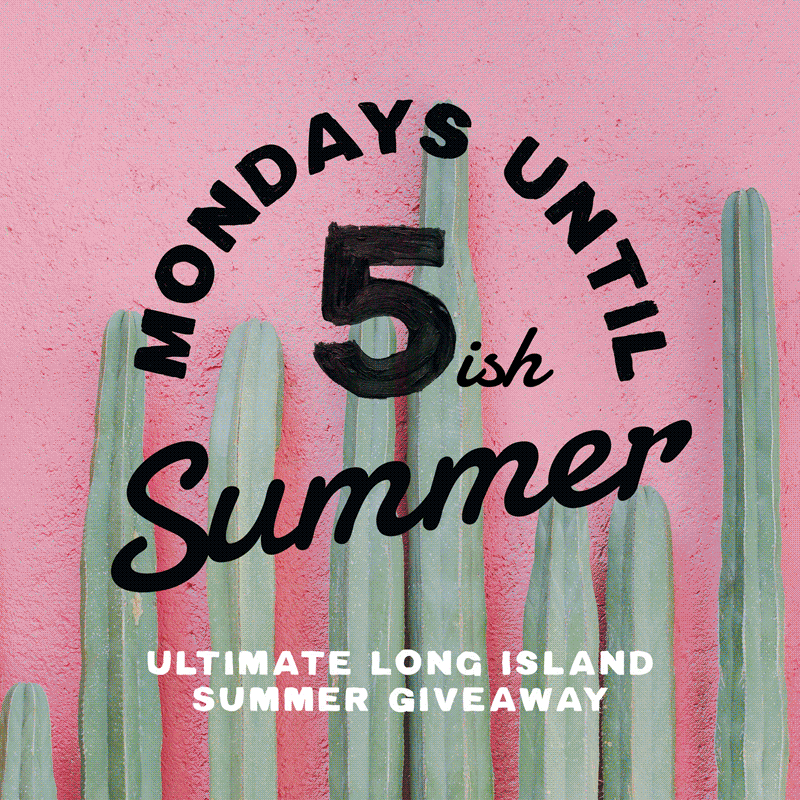 COUNTDOWN TO SUMMER. Only five(ish) Mondays to go until flip-flop season. The winner of the Ultimate Long Island Summer Giveaway will find out in five(ish) more Mondays that they are the winner. That'll be a pretty good Monday. Enter at ohiloveyousummer.com. Even though it's Tuesday. 
SOMEONE TO FOLLOW
Tatsuya Tanaka makes mini art everyday. So naturally, in honor of it being May 4th, he made Star Wars art. The Mando one is our favorite.
SOMETHING TO SEARCH
Google 'Star Wars' or 'lightsaber' or 'C-3PO' or anything else that has to do with the epic intergalactic saga to see how the search engine is celebrating the holiday.
LOOKING FOR THE GOOD
Tell us about something good you are into. Maybe it's a podcast we should listen to, a band we need to check out, an Instagram account we should start following or show that we missed binging? Email [email protected] (or really, just hit reply and shout at us) and we'll see if we can't all make all of our days better together.
Whalebone's Afternoon Delight is a pop-up newsletter, here for however long it can do some good to help keep us connected and smiling.
If you'd prefer not to receive it, you can update your preferences here. 
IF YOU ENJOYED THESE AFTERNOON DELIGHTS PLEASE CONSIDER SHARING
Copyright © 2021 Whalebone, All rights reserved.
You were subscribed to the newsletter from Whalebone

Our mailing address is:


Want to change how you receive these emails?
You can update your preferences and deselect Afternoon Delight. Or, if you don't like anything you get from Whalebone you can go nuclear and unsubscribe.

If someone forwarded you this email, sign up here.
 

Other emails from Whalebone
Shop without the noise.
Get our free newsletter of hand-picked sales you need to hear about from the web's best brands.