BRAND NEW games launching this March
Winning Moves Newsletter
This email was sent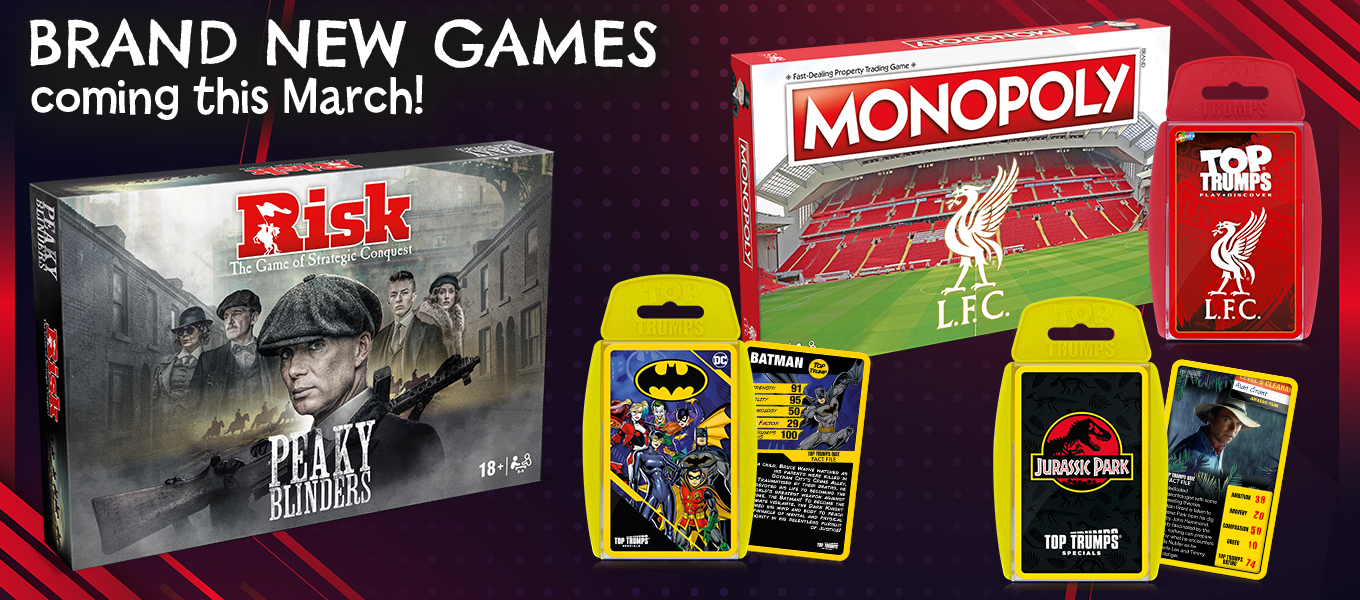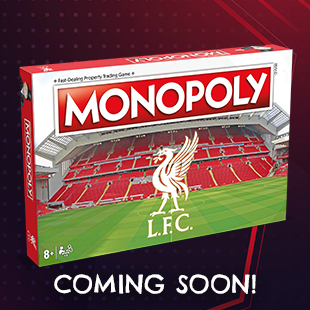 Get ready for this new edition of Liverpool FC Monopoly board game! Play with some of your favourite football players including the likes of Mohamed Salah and Trent Alexander Arnold. Travel around the board, accumulate fortunes and trade your way to success!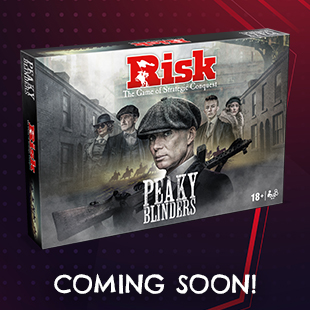 In Peaky Blinders RISK, play as Tommy Shelby's own Peaky Blinders, Billy Kimber's Birmingham Boys, Alfie Solomons's Jewish gang, Sabini's crew or Captain Swing and the IRA, as you fight to become the most powerful group in the United Kingdom and Ireland by seizing the most territories and scoring the most points before the British Crown reaches the Garrison Tavern. With special Mission cards to help you capture strategic territories and gain new gang members, and Power cards that might boost your gang members or hamper your plans, this edition of RISK is a monumental battle for control of the United Kingdom and Ireland.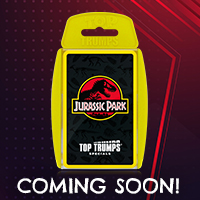 Relive the thrilling, groundbreaking events of the original Jurassic Park trilogy and be amazed once more with this brand new edition of Top Trumps Specials. With 30 original characters from the films, you can find out if Dr Malcolm is braver than Donald Gennaro, and if Eric Kirby is as greedy as Peter Ludlow. With categories including Ambition, Bravery, Compassion and Greed, you can get the lowdown on these iconic characters.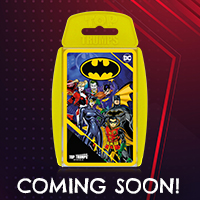 Don your mask and cape and defend Gotham City with this brand new Batman edition of Top Trumps Specials! Pick from thirty of DC Comics' greatest heroes and villains, and face off against your opponents for the title of Top Trump. Perfect for families, collectors and anybody looking for a unique twist on a classic card game, Top Trumps would make a perfect gift, and is sure to delight, enthral and keep you coming back for more.
Top Trumps is a registered trademark of Winning Moves UK Ltd
© Winning Moves UK Ltd | ® No: 3527331

Privacy Policy

Unsubscribe

Recent emails from Winning Moves

See more