Celebrate Harry Potter's Birthday
Winning Moves Newsletter
This email was sent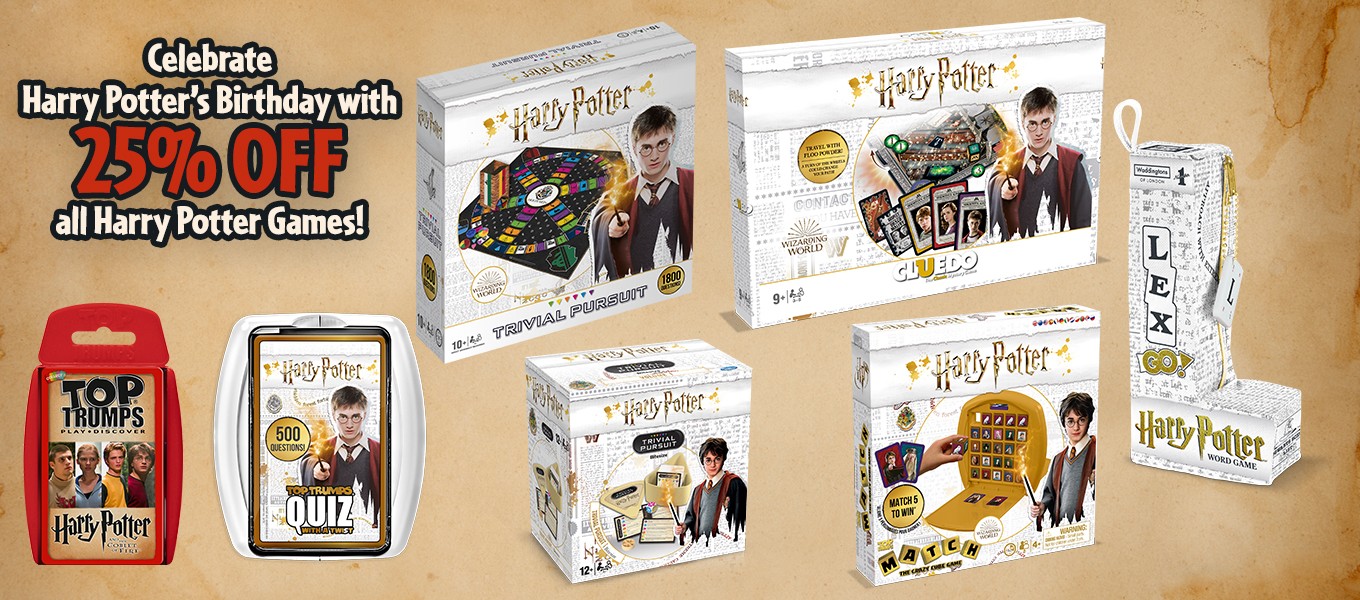 Celebrate Harry Potter's Birthday and 24 years since the launch of the first book with 25% off our Harry Potter range – use promo code HARRYPOTTER25 to start saving now!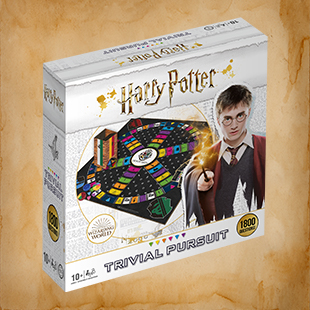 Accio trivia! Return to Hogwarts™ in the ultimate edition of Harry Potter Trivial Pursuit. Featuring 1800 questions over 300 cards, test your knowledge of characters, spells, locations, events, magical artefacts and much more, as you compete to master every category, move to the centre space and answer the final question in order to be crowned champion.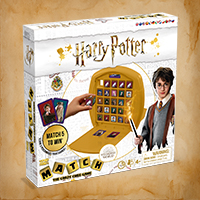 Top Trumps Match the Crazy Cube Game where you race against your opponent to get 5 wizards, witches or creatures in a row to win the game! But wait can your opponent steal the game? Turn over the Top Trumps card to reveal if they can take the match and win the game!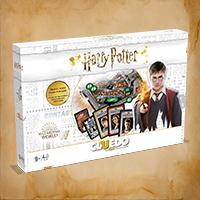 DARK FORCES ARE AT WORK - A friend has seemingly vanished. Play as Harry, Ron, Hermione, Ginny, Luna or Neville, you must try to discover WHO did it, WHAT spell or item they used and WHERE the student was attacked. The Classic Mystery board game is fun for the whole family and a great gift for Harry Potter fans!
*Promotion available on WinningMoves.co.uk only between 28th July and 6th August inclusive. Not able to be used in conjunction with any other offer.

Top Trumps is a registered trademark of Winning Moves UK Ltd
© Winning Moves UK Ltd | ® No: 3527331

Privacy Policy

Unsubscribe

Recent emails from Winning Moves

See more