Happy World Book Day!
Winning Moves Newsletter
This email was sent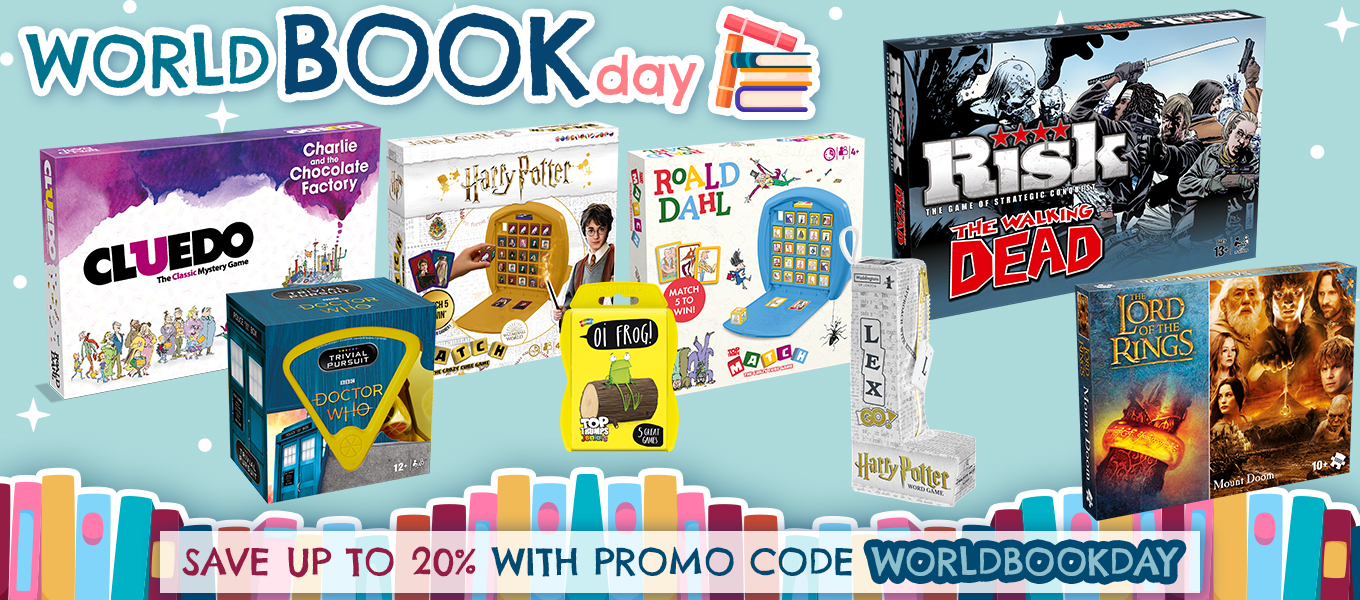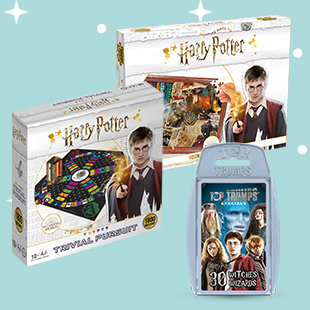 Enter the world of Harry Potter with our range of board games and card games! From Harry Potter Trivial Pursuit, Cluedo to Top Trumps and Top Trumps Quiz we have a game for all witches and wizards! Don't forget to use the promo code to save up to 20%.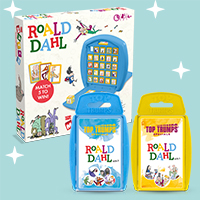 All of Roald Dahl's most beloved characters come together in this exciting edition of TOP TRUMPS Match, the crazy cube game in which you and a friend race to be the first to match five in a row of your favourite character. Prepare to outsmart your opponents, discover new and exciting facts and duel your way to becoming the Top Trump with Roald Dahl Top Trumps Volume 1 and 2.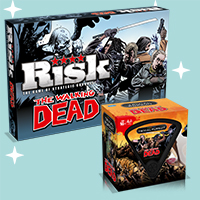 Play as one of several groups of survivors as you use your wits, strategy and a little bit of luck to protect your lands from intruders, conquer new territories and fend off the Walker army who also try and destroy your group in RISK -The Walking Dead. Test your knowledge of The Walking Dead in this bite-size edition of Trivial Pursuit. Featuring 600 questions that cover the characters and events of the comic book series, even the most ardent fan will be challenged.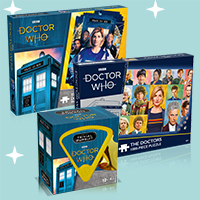 You don't need a TARDIS to travel the universe with the Doctor and friends - just this reimagined Doctor Who edition of Trivial Pursuit! Featuring 600 questions about all 13 iterations of the legendary time-traveller known as the Doctor, plus plenty of questions about the Daleks, the Cybermen and all your favourite companions. Explore time, space and the universe with these two beautiful 1000 piece jigsaw puzzle featuring some of your favourite Doctor Who characters.
*Promotion available on Winningmoves.co.uk from 1st March – 6th March inclusive.
Not able to be used in conjunction with any other offer.

Top Trumps is a registered trademark of Winning Moves UK Ltd
© Winning Moves UK Ltd | ® No: 3527331

Privacy Policy

Unsubscribe

Recent emails from Winning Moves

See more