NEW Games coming to Winning Moves this April!
Winning Moves Newsletter
This email was sent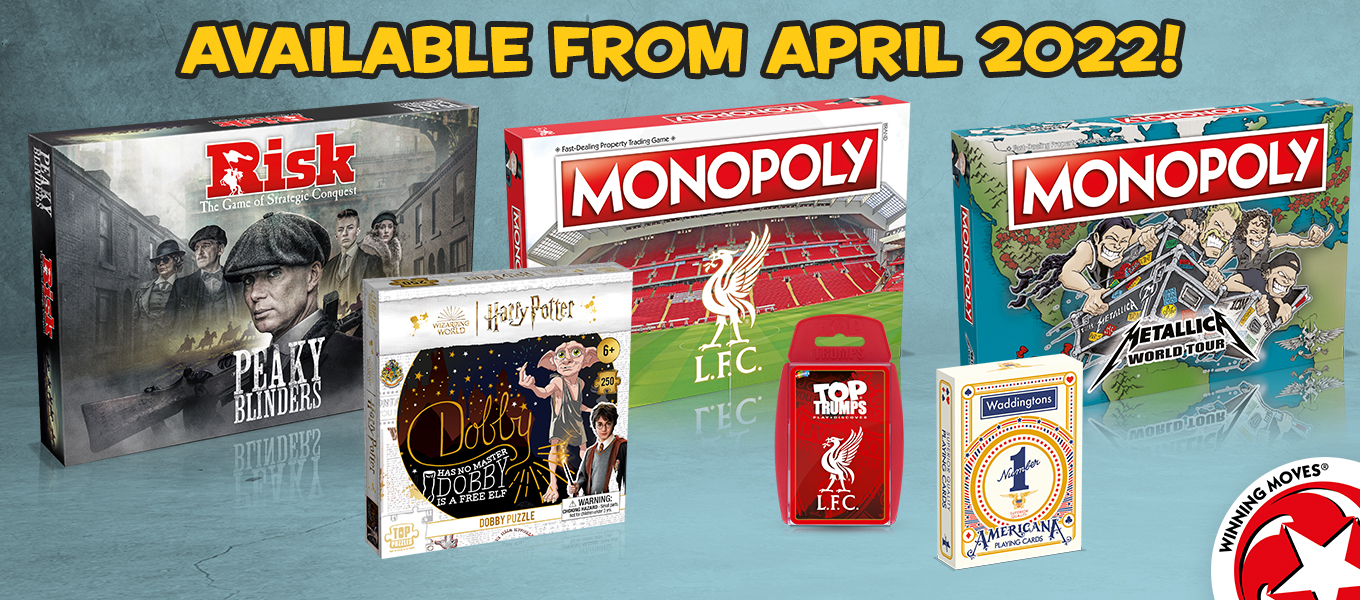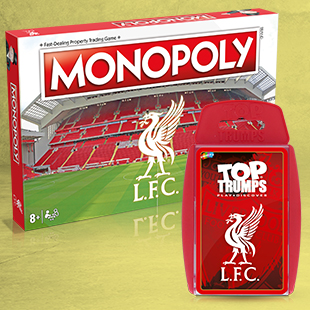 Now's your chance to own a piece of Liverpool FC history with this brand new edition of MONOPOLY! Travel around the board, buying up players, LFC stands and fan zones, then invest in stands and stadiums and watch the rent come pouring in! Explore the enduring legacy of The Reds with this brand new edition of Top Trumps, the classic competitive card game. We've picked out 30 of Liverpool FC's finest players and ranked them according to Attack, Defence, Power, Skill, Height and our very own Top Trumps Rating.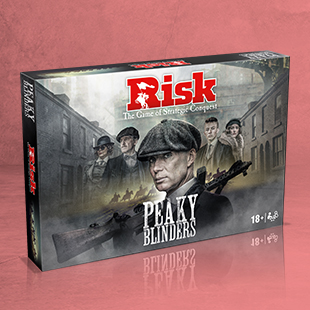 An epic gangster family saga set in the lawless streets of Birmingham and beyond, Peaky Blinders tells the story of Thomas Shelby, a gangster raised in the slums of Small Heath who returns from the First World War determined to seek a better future for his family — whatever the cost. In Peaky Blinders RISK, play as Tommy Shelby's own Peaky Blinders, Billy Kimber's Birmingham Boys, Alfie Solomons's Jewish gang, Sabini's crew or Captain Swing and the IRA, as you fight to become the most powerful group in the United Kingdom and Ireland by seizing the most territories and scoring the most points before the British Crown reaches the Garrison Tavern.
Metallica and MONOPOLY have collaborated once again to bring you an all-new, second edition of this American classic. This time we're celebrating life on the road, including the World Record-breaking, Whiplash-filled year of 2013, when Metallica became the first and only band to ever perform on all seven continents. Tour around the globe with one of six collectible tokens to some of the band's favourite cities in North and South America, Europe, Asia, Australia and Africa.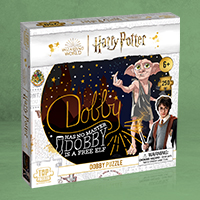 Whether up to mischief at the Dursleys' house on Privet Drive, or saving Harry Potter and his friends from fearsome threats at Hogwarts and beyond, Dobby is a fan favourite and makes for a great puzzle. Potter fans are sure to love piecing together this 250 piece jigsaw puzzle with one of Dobby's most iconic quotes, and the numerous details that fill the background of this high-quality illustration.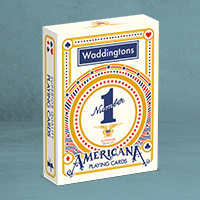 This fantastic new red, white and blue Americana edition of Waddingtons Number 1 Playing Cards infuses the classic deck of cards with all of the pride and prestige associated with the Stars and Stripes. Adorned with old world flourishes in vibrant gold, and a creamy, sepia background, this beautiful new poker-size deck showcases the Star-Spangled Banner itself, festooned with wreaths, eagles and a carnival-style theme. Reminiscent of big tops, circus tents and glamorous performers, the simple, timeless design recalls the faded but well-loved era of the travelling circus.
Top Trumps is a registered trademark of Winning Moves UK Ltd
© Winning Moves UK Ltd | ® No: 3527331

Privacy Policy

Unsubscribe

Recent emails from Winning Moves

See more