Save up to 20% off this Mother's Day!
Winning Moves Newsletter
This email was sent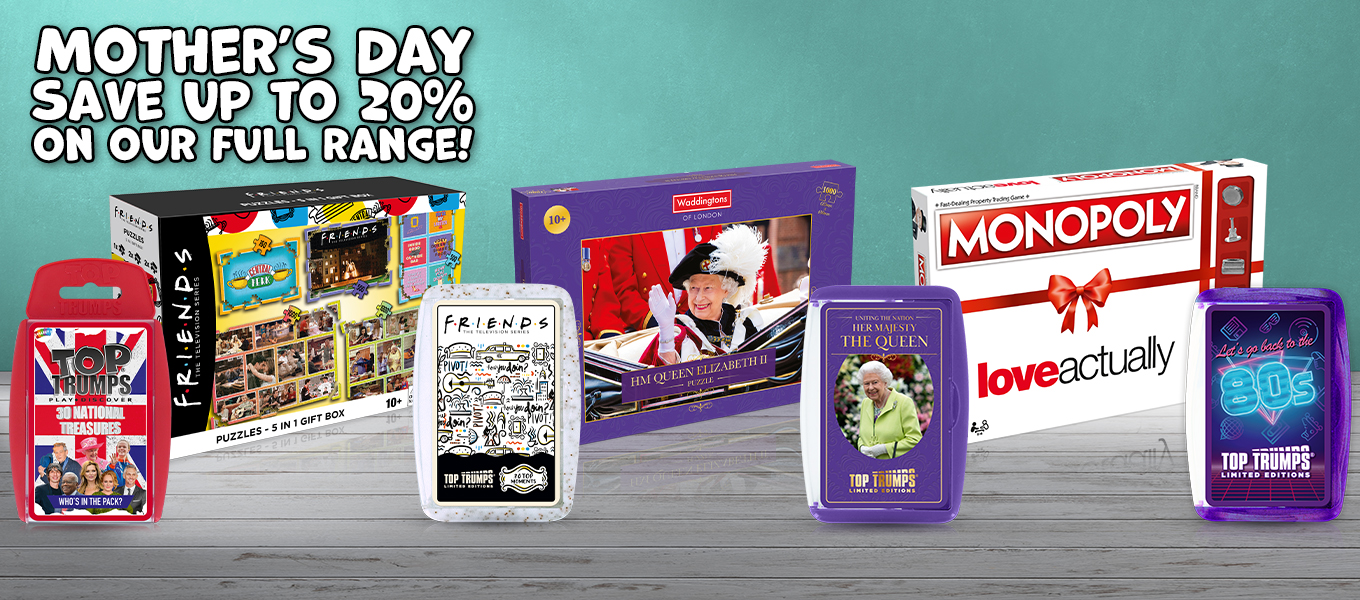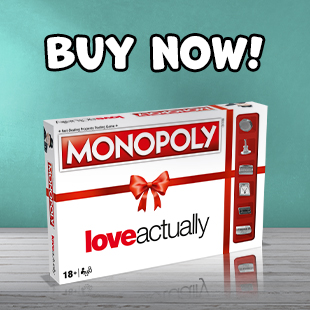 Will you be the Drum, VHS, Typewriter, Boombox, Guitar or Necklace? Take a chance with the special Love and Actually cards for unexpected prizes and penalties. Collect iconic locations, like The Airport and 10 Downing Street, and the essential snacks, like tea and biscuits, then use Love Actually MONOPOLY dollars (SO much more than money!) to improve your properties with houses and hotels, and charge your opponents more rent. Will love conquer all, or will you be the classic fool?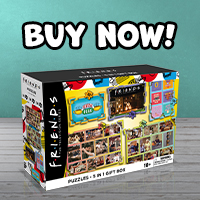 Enjoy this exciting 5-in-1 jigsaw puzzle gift set. Join Rachel, Ross, Joey, Phoebe, Chandler and Monica as you piece together five jigsaw puzzles of different sizes, featuring your favourite moments from all ten seasons of this television classic. Grab a cup of coffee and make sure to tell everyone that you're on a break, because this special edition jigsaw puzzle set will keep you busy for hours with more than 3000 individual pieces to assemble in total.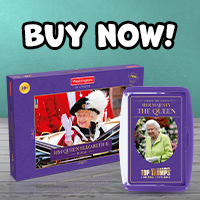 Take a look at our range of Queen games – ranging from two Queen Elizabeth 1000 piece puzzles to Monopoly, Top Trumps and Waddingtons Number 1 playing cards.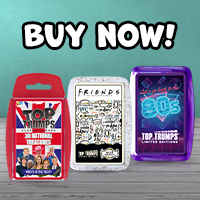 We have a range of Top Trumps to choose from – whether you want to go back in time with 1980 Top Trumps, or grab a coffee and go through your favourite Friends moments or shuffle through some of Britain's National Treasures, we've got it all. And did we already mention you can save 20% until 31st? So what are you waiting for!
*Promotion available on WinningMoves.co.uk only between March 25th – March 31st inclusive. Not able to be used in conjunction with any other offer.

Top Trumps is a registered trademark of Winning Moves UK Ltd
© Winning Moves UK Ltd | ® No: 3527331

Privacy Policy

Unsubscribe

Recent emails from Winning Moves

See more