What's New at Winning Moves
Winning Moves Newsletter
This email was sent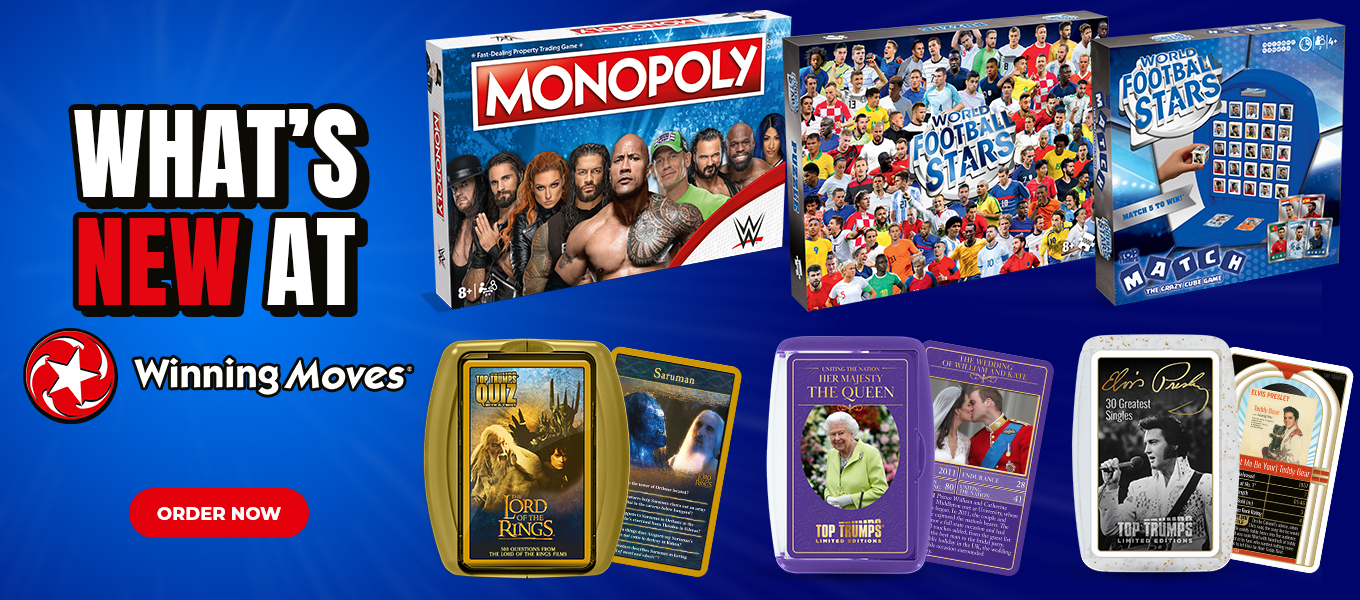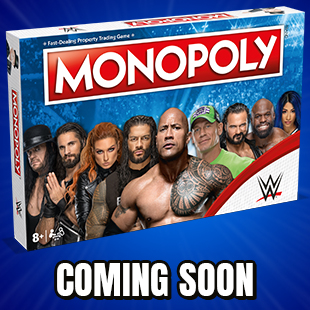 WWE and Mr MONOPOLY have teamed up to bring you this action packed Edition of WWE MONOPOLY! Choose your favourite token, tour your favourite WWE Superstars and accumulate fortunes, but watch out for taxes, jail and bankruptcy.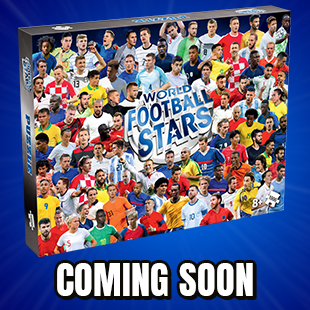 The goals, the saves, the trophies, the roar of the crowd — relive it all in this spectacular new 1000-piece World Football Stars jigsaw puzzle from Winning Moves. This intricate and detailed puzzle spans dozens of your favourite footballers from across the eras, like Harry Kane, Gary Lineker, Pelé, Maradona, Frank Lampard, Wayne Rooney and Marta. It's ideal for some indoor family fun when the match is rained off, so lace up those boots and get ready for kick-off — just don't let any of those pieces stray offside!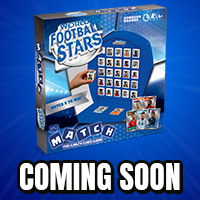 The beautiful game joins forces with the Crazy Cube Game in this thrilling new edition of Top Trumps Match: World Football Stars. Be the first to match five in a row with your favourite contemporary footballers by inserting cubes into the stylish blue game grid while trying to knock out your opponent's cubes.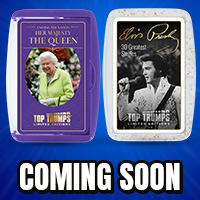 Find out how many copies Hound Dog sold or how many weeks Heartbreak Hotel spent in the charts with the Limited Edition Elvis Presley Top Trumps. Celebrate the life and times of Her Majesty Queen Elizabeth II with this magnificent Limited Edition Top Trumps pack.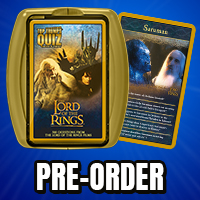 One does not simply answer all 500 questions in TOP TRUMPS QUIZ: Lord of the Rings correctly on the first try! Give your sword-arm a rest and test your cunning and intellect with this tricksy game, which covers all three Lord of the Rings films. Think you can remember the name of the second chapter of Bilbo's book, or the three-word order Théoden delivers at Helm's Deep? Stock up on Lembas, because you're in for quite a journey.
Top Trumps is a registered trademark of Winning Moves UK Ltd
© Winning Moves UK Ltd | ® No: 3527331
Privacy Policy

Unsubscribe

Recent emails from Winning Moves

See more