Whats New at Winning Moves!
Winning Moves Newsletter
This email was sent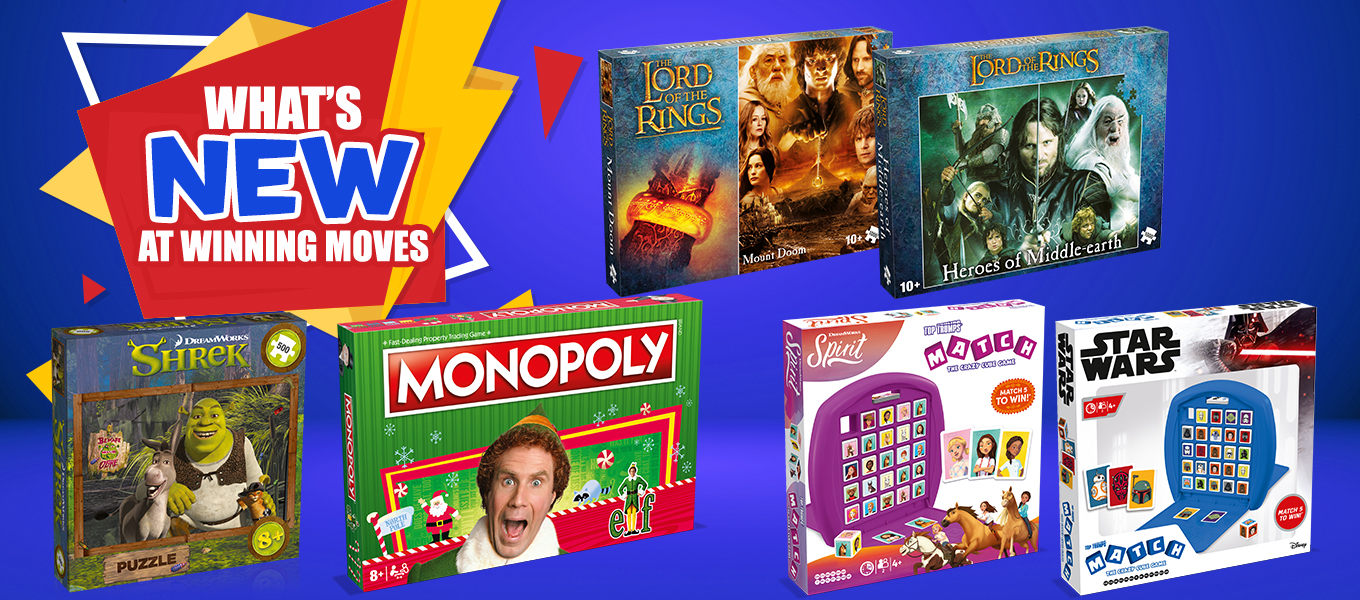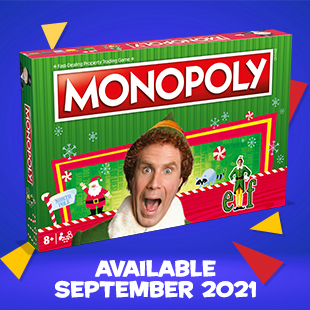 Join Buddy the Elf™ in the magical land of New York City, and relive his adventures as he explores new places, finds his father, and saves Christmas with Santa. Celebrating the classic holiday comedy, this custom edition of MONOPOLY will have you collecting and trading wondrous landmarks along the path of Buddy's journey, like Santa's Workshop, Gimbels Toy Department, and the Lincoln Tunnel.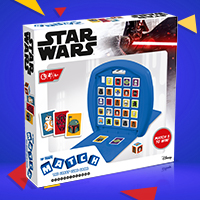 The Crazy Cube Game goes galactic with this brand new Star Wars edition of Top Trumps Match. Channel the Force, and be the first to line up five of your favourite Star Wars Skywalker Saga characters in a row. There are 15 characters to choose from, including heroes like Leia Organa, Chewbacca, Yoda, BB-8 and R2-D2, and the villainous Darth Vader himself.
Join Lucky, Pru, Abigail, Spirit, Boomerang and Chica Linda in this beautiful new Spirit edition of Top Trumps Match: The Crazy Cube Game. Be the first to line up a row of five of the same character by knocking cubes out of the game grid and inserting new ones.
Top Trumps is a registered trademark of Winning Moves UK Ltd
© Winning Moves UK Ltd | ® No: 3527331

Privacy Policy

Unsubscribe

Recent emails from Winning Moves

See more