LAST CHANCE! ALL THINGS SANTANA 66% OFF; AMAZING JOURNEY PHOTO ONLY $38
Email sent: Oct 10, 2021 1:03pm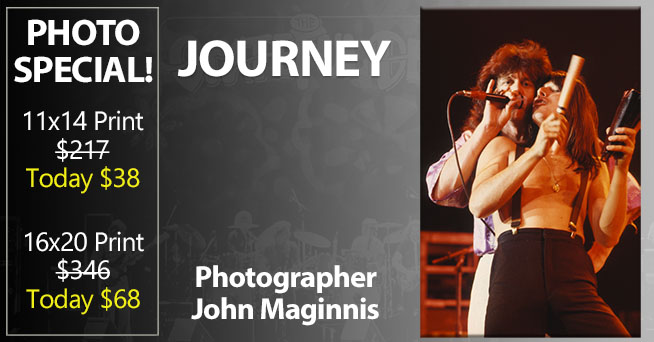 While they are best known for their ubiquitous, radio-friendly light rock hits of the late '70s and '80s, San Francisco's Journey grew from very different roots. The band formed in 1973, originally under the moniker the Golden Gate Rhythm Section. The group was built around guitarist Neal Schon and keyboard player Gregg Rolie, who had played together in Santana's backing band, and bassist Ross Vallory, who is still with the group. Journey, which also featured short-lived guitarist George Tickner and drummer Aynsley Dunbar, readied their first LP in 1975. The self-titled effort is a jazzy, progressive album that showed off the prodigious talent of the group. With Rolie handling lead vocals, the album flopped, as did their next two albums.

With Columbia getting increasingly nervous about their modest sales, the group made a left turn on their 1978 LP, Infinity. Knowing they needed a stronger vocalist, Rolie reluctantly relinquished his post to Robert Fleischman, who, after less than a year, lost his job to a precocious powerhouse from central California named Steve Perry. Perry made his debut on Infinity, which shot to No. 21 on the Billboard Charts. The album features classics like "Lights" and "Wheel In The Sky," which was co-written by Fleischman.

From there, the hits kept coming. Tracks like "Don't Stop Believin'," "Separate Ways (Worlds Apart)," and "Any Way You Want It" kept Journey perched on top of the charts through the late '70s and mid-'80s. Rolie stuck it out until 1981, when he was replaced by Jonathan Cain, who wrote, among other things, the legendary melody for 1981's "Open Arms," which his previous band the Babys dismissed. "Open Arms" went on to be one of the most popular power ballads of all time, hitting No. 2 on the Billboard Hot 100.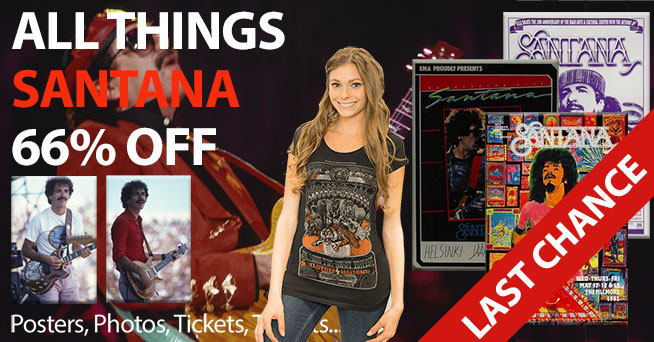 LAST CHANCE! All Santana posters, photos, t-shirts, vinyl and more 66% off. Sale ends 10/10/2021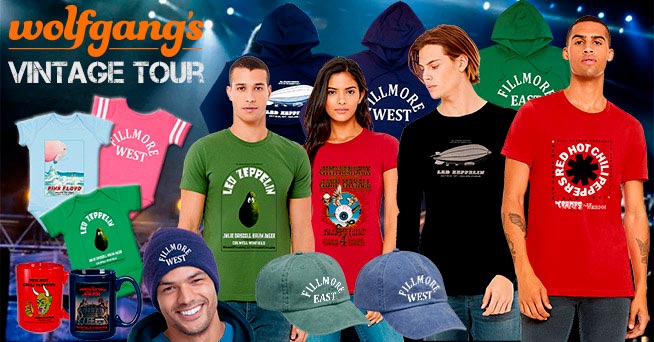 ANNOUNCING WOLFGANG'S VINTAGE TOUR! Show off your love of music history with these incredible iconic shirts and hats. Our shirts are made from 100% combed ring-spun cotton and incredibly soft and great fitting. Grab a hat to honor the legendary Fillmore venues. Sale ends 12/31/2021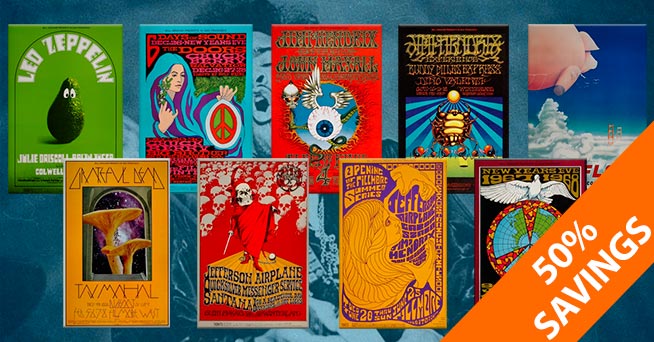 Our posters are authentic and collectible most coming directly from the famous Bill Graham archive. Own a piece of history with our posters, handbills and vintage tickets many only available at Wolfgang's. Sale ends 10/31/2021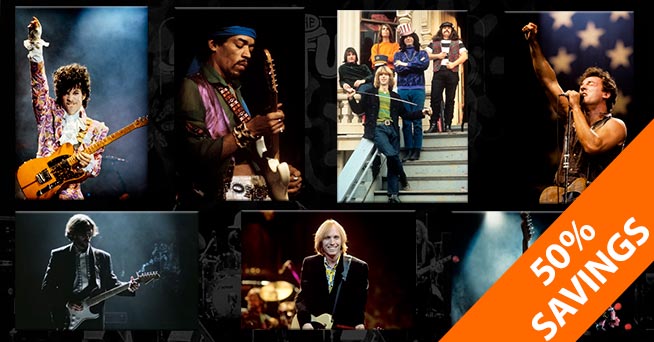 We have one-of-a-kind custom printed fine art prints and thousands of promo prints ready to hang on your wall. Our collection features the finest photographers of each era. Sale ends 10/31/2021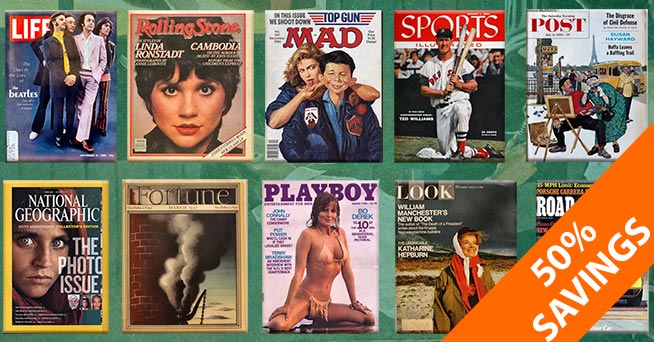 Browse our huge collection of collectible, vintage titles. Give a magazine for a birthday or get a copy of that cover page for yourself. Sale ends 10/31/2021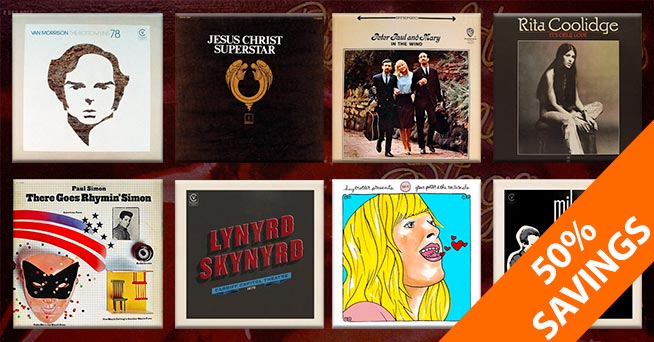 Thousands of 12" vinyl to choose from featuring your favorite artists of today as well as past eras. Sale ends 10/31/2021
Discounted prices do not include taxes or shipping. Sale prices are only good while supplies last. Limit of 5 of each item per customer. Discounted price cannot be applied to previous purchases or pending orders. Sale prices only valid during promotion period. Promotion may be modified or terminated at any time.
© 2021 WOLFGANG'S ALL RIGHTS RESERVED

Other emails from Wolfgang's Vault
Nov 24, 2021

BLACK FRIDAY STARTS ON THANKSGIVING AT 6:00PM EASTERN! TODAY: GREAT CHICAGO PHOTO FOR FOR ZERO DOLLARS!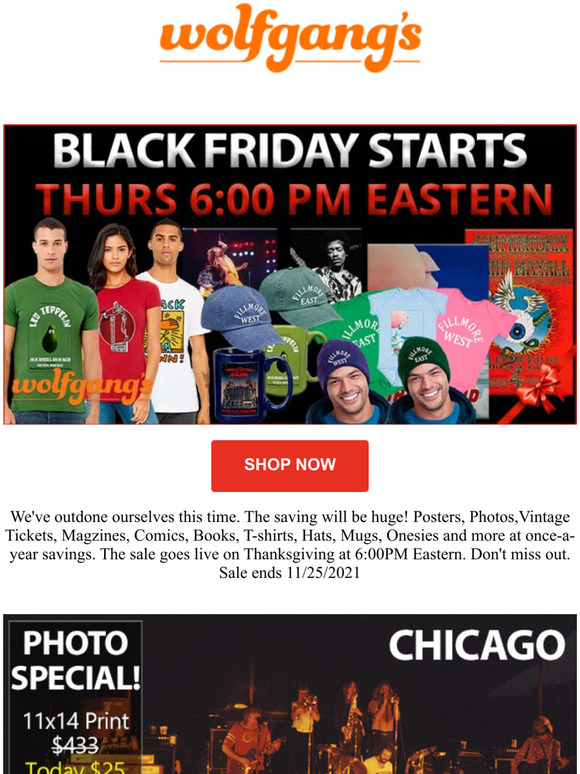 Shop without the noise.
Get our free newsletter of hand-picked sales you need to hear about from the web's best brands.