Here are our top tips for mountain biking with kids, -
Email sent: May 4, 2021 6:16am
Dear woom community! 
Here are our tips for making the most of mountain bike rides with children, all the latest product news, as well as a list showing the current stock situation of our bikes!
3, 2, 1 – Ready for take-off! 🚵
Now that the snow has retreated, your playground has expanded: breathtaking landscapes and super cool MTB trails await! Our guide for mountain biking with children contains everything you need to know about motivation, route planning, equipment and skills. Why it matters? Easy: let's make sure your children have the most fun possible while shredding!
The right equipment is half the battle 💡
On the same note, we want to introduce you to the latest trail-ready duo to enter our shop: as part of the brand new OFF collection, our long-sleeve jersey and bike shorts are the ultimate shred buddies thanks to their high functionality, clever details, and proven, premium materials that ramp up the comfort level to new highs. What else is new: super hard-wearing, reflective stickers to ensure your children are even more visible even as they whiz around!
OFF Longsleeve Jersey
- Super-soft bamboo fabric
- Wind-resistant material in the upper chest area
- Oversized fit
- Unisex design
- Reflective dots down the sides for increased visibility
- and much more!
- Sizes: 130/140 to 160/170
OFF Bike Shorts
- Gentle, skin-friendly cotton
- Removable padded inner shorts
- Mountain bike fit
- Unisex design
- Adjustable waistband
- Windproof and water-repellent
- and much more!
- Sizes: 130/140 to 160/170
GLAM
Reflective Stickers
- Contains eight reflective stickers
- Super cool designs
- Customising your bike frame, helmet, or other items!
- For added visibility while riding
 So, what's the situation regarding the availability of woom bikes right now?
Challenges come and go and the most recent ones – the coronavirus pandemic, disrupted supply chains, the bike boom, and our rapid growth from being a start-up run out of a garage to now being a bigger business – aren't as quick and easy to overcome as they may seem from the outside. The reason: producing bikes is a really complex process. However, we are working tirelessly to increase the availability of our bikes and get them out for delivery to you as quickly as possible.
We want to make sure that you are in the loop, so over on our website you'll find our brand new Availability List, which we'll make sure is updated daily. Consult the list to find out:
when pre-orders open for the specific size of the model you want, and
the provisional delivery date of that model.
We hope this helps you to plan your bike purchases! We're also working on a number of other improvements that will keep you better updated about any existing or future orders.
 Here's wishing you the greatest of times with your children, whether you're cruising along bike paths together, trail hunting, or putting the finishing touches to your home-made pump track in the garden ! 🚀
Your woom team

Other emails from Woombikes.com - kinderleicht Radfahren
Mar 23, 2021

Looking for an Easter gift for the bike fan in your life, -?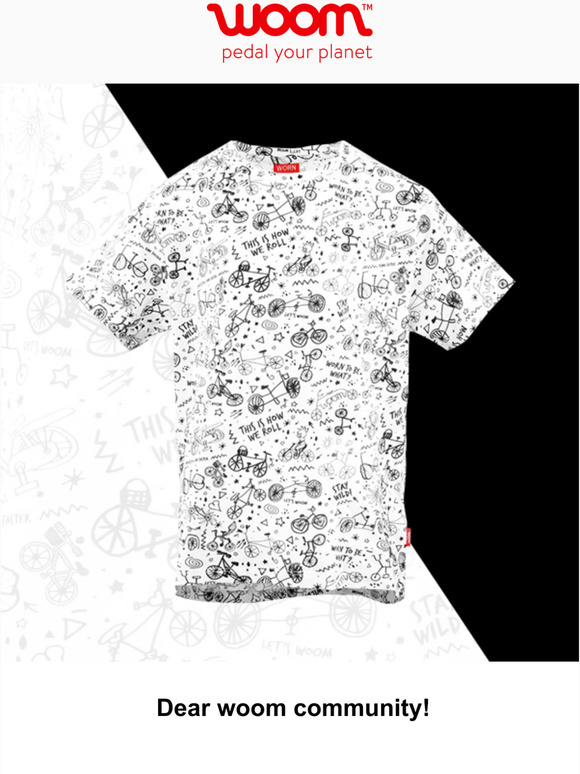 Dec 8, 2020

Hi -Here's how to get your bike ready for winter! 🚲❄️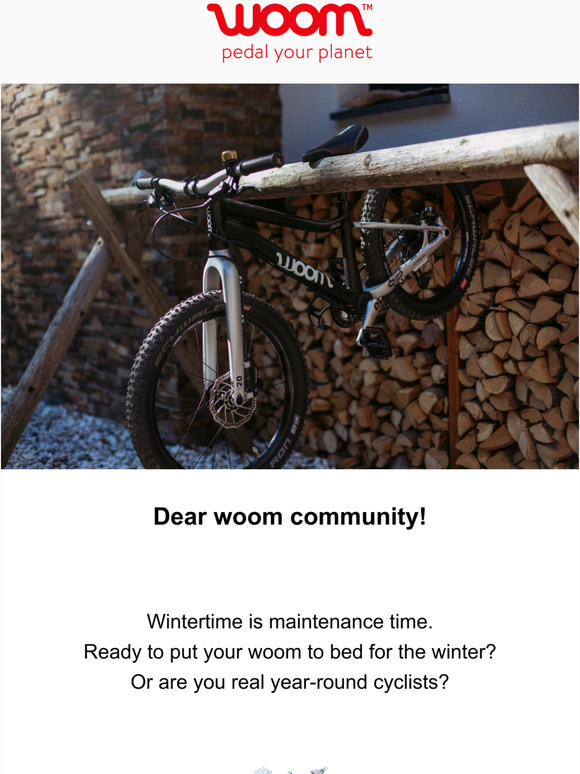 Shop without the noise.
Get our free newsletter of hand-picked sales you need to hear about from the web's best brands.