UNLOCK 33¢ tournaments!
Exclusive offer: Compete to win real money in limited-time tournaments! Access limited-time 33¢ tournaments, —! Join a cash tournament and play to win real money. Simply make a deposit in your account to get started. As always, you can still play free warm-up tournaments after upgrading to cash player status, and there's no obligation to make additional deposits. This email was sent to: You received this message because you registered at WorldWinner. Email Preferences | Help & FAQs | Privacy Policy | Add Us to Your Address Book | View as Web Page | Unsubscribe GSN Games, Inc. | 100 Summer Street Fl 11 | Boston, MA 02110 USA
This email was sent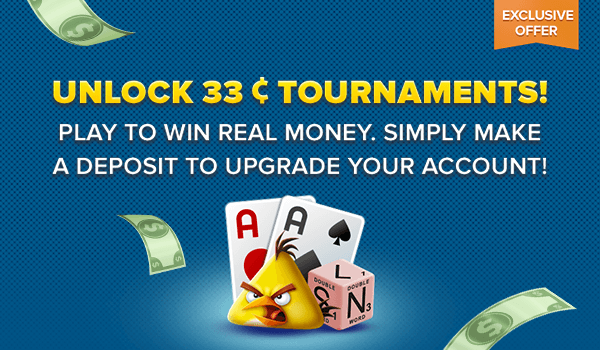 Access limited-time 33¢ tournaments, !

Join a cash tournament and play to win real money.

Simply make a deposit in your account to get started. As always, you can still play free warm-up tournaments after upgrading to cash player status, and there's no obligation to make additional deposits.





This email was sent to:

You received this message because you registered at WorldWinner.

Email Preferences | Help & FAQs | Privacy Policy | Add Us to Your Address Book | View as Web Page | Unsubscribe

GSN Games, Inc. | 100 Summer Street Fl 11 | Boston, MA 02110 USA
Recent emails from WorldWinner.com

See more