40 Rhetorical Devices You Didn't Know You've Been Using
This email was sent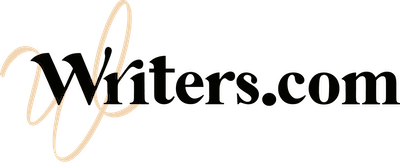 "Mistakes are the portals of discovery."
―James Joyce
In this newsletter:
40 rhetorical devices that will propel your writing forward.
Make sure to lock in our 2022 course and workshop prices before they update next week!
Browse our updated course calendar through November.
Join our Facebook group and share your craft with us, and find us on Instagram.
I hope you and yours are happy, healthy, and well.
—Fred
Starting This Week
with Leslie Lawrence | Single-Day Webinar | $89
Enrich your prose with techniques from poetry. Bring paper and pens; leave with a better ear and lots of ideas about how to make your prose sing.
with Tina Barry | 4 Weeks | $250
No experience is too small or mundane to serve as a foundation for extraordinary poetry and short fiction.
with Susan Pohlman | 5 Weeks | $275
Great stories are constructed with great scenes. Immerse your reader in your stories by learning the ropes of scene development.
with Denise Santomauro | 8 Weeks | $395
Author Denise Santomauro leads this intermediate/advanced workshop on writing for children. It offers support, structure and detailed feedback on manuscripts.
with Joy Roulier Sawyer | 4 Weeks | $250
Have you wanted to get into poetry, but don't know where to start? Learn the craft from the Joy of poetry herself in this welcoming workshop.
with Aubrey Hirsch | Single-Day Webinar | $89
Comic strip artists rely much more on creativity than on artistic skill. In this workshop, you'll learn all the tools you need to make fun and engaging comic strips—even if your drawing level is "stick figures."
Register Now to Lock In Our Current Prices!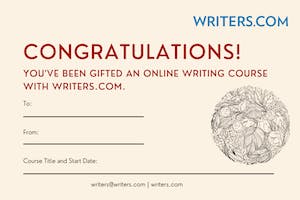 Writers.com will be updating to our 2023 course prices next Friday, November 11. To lock in our current prices on any course, register today!
You can also contact us (reply to this email before next Friday) to gift one or more 2023 courses at current prices. Our courses make wonderful holiday gifts for the writers in your life. Learn more here.
New Writing Tips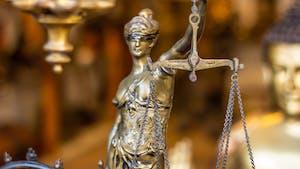 The strategies that writers use to move and persuade their readers.
Our Upcoming Courses
November Courses
with Jennifer Billock | 8 Weeks | $395
Do you love cookbooks, cooking, or reading anything about food? This food writing course is for you. With award winning writer Jennifer Billock.
with Zining Mok | 6 Weeks | $330
A poem has many moving parts, from sound and rhythm to form, voice, and figurative language. Weave these elements into richer, fuller poetry.
with Barbara Henning | 10 Weeks | $460
Explore the border between prose poetry and flash fiction. For writers of fiction, poetry, essay and memoir.
with Tamara Dean | Single-Day Webinar | $89
What makes a successful writer? It's not talent, craft, or even the right connections—it's consistency and courage.
with Gloria Kempton | 4 Weeks | $235
Solve the mystery of marketing and get your work out there in front of readers in this 4-week online class taught by Instructor Gloria Kempton.
with Rosemary Tantra Bensko | 8 Weeks | $395
Join us for this workshop on creating powerful poems—poems that are clear and organized, fresh and moving, full of life.
with Susan Vespoli | 4 Weeks | $250
Write your way to the finish line of 2022: let go of and say goodbye to a momentous year, honor the changes in yourself and the world, and set your intentions for a new chapter.
with Gloria Kempton | 3 Weeks | $195
Voice: What is it and how do you find yours? Instructor Gloria Kempton offers feedback on assignments in this 3-week online class.
with Giulietta Nardone | 4 Weeks | $235
Wander through the rooms of your own life to discover stories of deep connection, reconnection or loss of connection and fashion your findings into stories suitable for blog posts, essays, short memoirs, short plays, scenes in screenplays, or chapters of novels.