Flat Characters vs. Round Characters
This email was sent

"When I want to read a good book, I write one."
―Benjamin Disraeli
In this newsletter:
The difference between flat and round characters, and what it means for your stories.
Good news from a student and an instructor.
Browse our updated course calendar through February.
Join our Facebook group and share your craft with us, and find us on Instagram.
I hope you and yours are happy, healthy, and well.
—Fred
New Writing Tips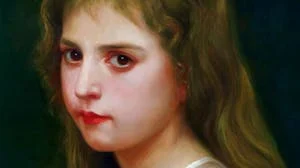 Should your characters be fully developed, or one-dimensional? Here's when and why to write both.
Congratulations to...
Instructor Barbara Henning, whose book Ferne: a Detroit Story was published by Spuyten Duyvil. Barbara's book is a multi-media retelling of her mother's life, exploring the social and political realities of mid-century Detroit. Learn more about Ferne here.
Karl Trautman, whose novel Sweet Dreams Are Made of This was published in August of 2021. Parts of Karl's novel series were developed in Shelley Singer'sThe Ongoing Fiction Workshop. Learn more about Karl's novel here.

Congratulations to Barbara, Karl, and Shelley!
Our Upcoming Courses

February Courses
with Lisa Taylor | 6 Weeks | $330
How can your own mortality inform your work? In this 6-week course, you'll use death to inspire and motivate your poetry writing.
with Giulietta Nardone | 4 Weeks | $235
Ready to add a splash of fun to your writing life? Join us for a four-week humor writing class. We'll read. We'll laugh. We'll write. We'll experiment.
with Dana De Greff | 6 Weeks | $330
Writing a novel requires planning, strategy, and an understanding of the fundamentals of fiction. Start your novel the right way in this 6 week course, with Dana De Greff.
with Tess Fahlgren | 8 Weeks | $395
What are the different types of creative nonfiction? From the personal essay to the hermit crab, learn the ropes of CNF in this 8 week class.
with Jack Smith | 8 Weeks | $395
Learn to depart from "what really happened," and write compelling fiction from your own life experiences.
with Gloria Kempton | 8 Weeks | $395
Bring your characters to life in this in-depth character development class with Gloria Kempton.
with Zining Mok | Single-Day Webinar | $89
How do you distill love into 1,500 words or less? Zining Mok explains in this love stories flash fiction workshop.
with Susannah Simpson | Single-Day Webinar | $89
How do poets capture the essence of love in language? Learn how to do it yourself in this one day workshop.
with Susan Vespoli | 8 Weeks | $395
By studying the poems of Billy Collins, Ellen Bass, Natalie Diaz, and more, write stunning poetry in this generative writing circle workshop.
with Giulietta Nardone | 5 Weeks | $275
In a song inspired class, write several essays about the music that has moved you through life: the emotions, the relationships, the events, the outcomes.
with Rudri Patel | Single-Day Webinar | $89
Want to have a productive new year? Set up your bullet journal in this one day live workshop.
with Kelly Bingham | 6 Weeks | $330
Picture books have changed greatly over the last few decades, and the market is wide open for fresh ideas. Join us in this six-week intensive where we'll take that idea of yours and turn it into a manuscript!
with Lissa Jensen | 8 Weeks | $395
Go beyond narrow definitions of "journaling" to include visual images and let writing give what is seen a new voice. Surprise yourself.
with Susannah Simpson | 6 Weeks | $330
Whether you're struggling with addiction, newly sober, or have been sober for years, the WriteRecovery program supplements the 12 Step program and supports recovering addicts on their path to sobriety.
with Anya Achtenberg | 10 Weeks | $560
Turn your experience into fiction, autobiography, or creative memoir. Bring forward stories with a powerful truth at their core. Instructor Anya Achtenberg.