How to Hone Your Writing Style
This email was sent

"Artists are those who can evade the verbose."
―Haruki Murakami
In this newsletter:
I hope you and yours are happy, healthy, and well.
—Fred
New Writing Tips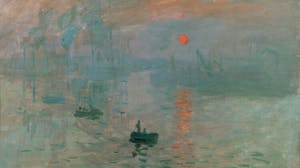 From word choice and syntax to purpose and audience, a comprehensive look at writing styles.
Our Upcoming Courses

March Courses
with Gloria Kempton | 8 Weeks | $395
It's an age-old art form—storytelling—and you can learn the craft.
with Marc Olmsted | Single-Day Webinar | $89
Haiku, Senryu, and other Japanese poetry forms encourage us to slow down and write mindfully. Learn how to write these forms in this meditative writing workshop.
with Nadia Colburn | Single-Day Webinar | $89
What is your story about? What is your voice? Whether you write poetry, fiction, or nonfiction, hone your writing in this 3 hour workshop.
with Jennifer Billock | 8 Weeks | $395
Do you collect cookbooks, love to cook, or religiously read anything about food? This course is for you. With award winning writer Jennifer Billock.
with Jessica Festa | Single-Day Webinar | $89
When planned right, a blog allows you to share your passion and make money in the process. Learn how to build a blog in this one-day webinar.
with Jeff Lyons | 5 Weeks | $325
The premise line is the only reliable tool that can tell you, BEFORE you start writing, whether or not your story will "work." In this class participants will learn how to master the process of premise line development—the essential first step in any book or screenplay's development process.
with Giulietta Nardone | 6 Weeks | $330
You'll write prose that gets folks so hot and bothered they won't be able to put it down, even if it isn't about sex.
with Sandra Novack | 10 Weeks | $460
The first 50 pages sets up plot, characters, and voice, and it lays the groundwork for your book's overall structure and success. Receive critical, supportive feedback on your book's start from novelist Sandra Novack.
with Joy Roulier Sawyer | 4 Weeks | $250
Have you wanted to get into poetry, but don't know where to start? Learn the craft from the Joy of poetry herself in this 4-week beginner-friendly workshop.
with Jack Smith | 10 Weeks | $460
Get a good start on a novel in just ten weeks, or revise a novel you've already written. Free your imagination, move steadily ahead and count the pages!
with Gloria Kempton | 8 Weeks | $395
Fiction or nonfiction? Article, short story, or how-to book? Do you want to write for children, teens, adults? There is a type of writing that is best suited for you, and the discovery process can be an adventure.
with Lissa Jensen | 8 Weeks | $395
Go beyond narrow definitions of "journaling" to include visual images and let writing give what is seen a new voice. Surprise yourself.
with Barbara Henning | 10 Weeks | $460
Explore the border between prose poetry and flash fiction. For writers of fiction, poetry, essay and memoir.
with Anya Achtenberg | 10 Weeks | $560
Turn your experience into fiction, autobiography, or creative memoir. Bring forward stories with a powerful truth at their core. Instructor Anya Achtenberg.
with Rudri Patel | Single-Day Webinar | $89
Want to have a productive new year? Set up your bullet journal in this one day live workshop.
with Rudri Patel | 6 Weeks | $330
Want to write your world, your way? Join us for this six week program on article writing, blogging, and essays.
with Jack Smith | 10 Weeks | $460
In this course, you'll work with the basic elements of fiction--the fundamentals that drive the story and determine the quality of the work.