How to Write the Narrative Poem
This email was sent

"The writer is an explorer. Every step is an advance into a new land."
―Ralph Waldo Emerson
In this newsletter:
Have you tried telling your story in verse? Learn how to write narrative poetry in this week's article.
Browse our updated course calendar through December.
Join our Facebook group and share your craft with us, and find us on Instagram.
I hope you and yours are happy, healthy, and well.
—Fred
New Writing Tips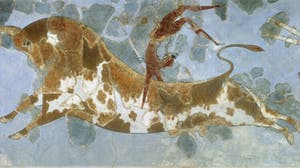 The definition, history, and many possibilities of narrative poetry.
One-Day Live Workshops
with Briana McGuckin | Single-Day Webinar | $89
Are you writing about people from real life? This one-day live workshop answers the question of how to be a good art friend.
Our Upcoming Courses

November Courses
with Sandra Novack | 4 Weeks | $235
How do writers tell stories with tension, action, and emotion? Learn how to write forward-moving tension in this 4 week fiction course.
with Giulietta Nardone | 4 Weeks | $235
Learn how to write emotionally resonant journeys that stick with the reader, using the power of character transformation.
with Susan Vespoli | 4 Weeks | $235
Poetry is a powerful method for healing and happiness. Write poems about gratitude and hope in our intimate, live-video writing circles, with instructor Susan Vespoli.
with Gloria Kempton | 4 Weeks | $235
Solve the mystery of marketing and get your work out there in front of readers in this 4-week online class taught by Instructor Gloria Kempton.
with Shelley Singer | 5 Weeks | $275
Learn the basics of fiction writing and submit weekly writing for feedback from Shelley Singer, author of 13 novels. It's time to start.
with Jack Smith | 8 Weeks | $395
Over eight weeks, you'll develop a solid basis in the fictional elements—protagonist, setting, secondary characters, point of view, plot, and theme—while you develop the outline of your novel. You'll receive feedback at all stages from your fellow writers and your instructor.
with Shelley Singer | 10 Weeks | $460
Many students have attended this 10-week online fiction workshop with Shelley Singer multiple times, completed novels, and come back to finish more books.
December Courses
with Giulietta Nardone | 4 Weeks | $235
If you want to be an in demand storyteller in the digital age, you need to get in, get out and get going. In this "short" four-week memoir writing adventure, you'll learn to scope out, swoop down and snatch up important memories from your life then speed write them into miniature masterpieces.
with Rudri Patel | 6 Weeks | $330
Want to write your world, your way? Join us for this six week program on article writing, blogging, and essays.
with Jennifer Billock | 8 Weeks | $395
Take to the skies in this online travel writing course. We'll discuss the market, different types of travel writing, and pitching your piece!
with Kelly Bingham | 6 Weeks | $330
Picture books have changed greatly over the last few decades, and the market is wide open for fresh ideas. Join us in this six-week intensive where we'll take that idea of yours and turn it into a manuscript!