Stand for Something: On Symbolism
This email was sent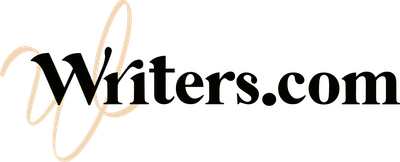 "Description begins in the writer's imagination, but should finish in the reader's."
―Stephen King
In this newsletter:
A look at symbolism in literature, plus advice on represent the abstract concretely.
Browse our updated course calendar through early August.
Join our Facebook group and share your craft with us, and find us on Instagram.
I hope you and yours are happy, healthy, and well.
—Fred
Starting This Week
with Gloria Kempton | 8 Weeks | $395
For those who want to kick start their writing into high gear.
with Jennifer Billock | 8 Weeks | $395
Do you collect cookbooks, love to cook, or religiously read anything about food? This course is for you. With award winning writer Jennifer Billock.
with Derek JG Williams | Single-Day Webinar | $89
The lyric essay challenges us to tell authentic stories without concrete forms. Learn the ropes of the genre in this 3 hour workshop.
New Writing Tips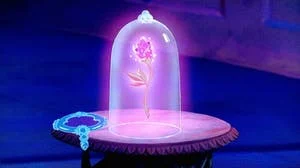 Forging relationships between ideas and images can produce meaningful stories and poetry.
Our Upcoming Courses
July Courses
with Nadia Colburn | Single-Day Webinar | $89
Poetry asks us to slow down, listen, and pay attention. In this meditative workshop, we'll open ourselves to the beauty and mystery of poetry.
with Amanda Hosch | Single-Day Webinar | $89
Learn the fundamentals of writing for children in this one day workshop, and write the kinds of stories that kids simply can't put down.
with Nicole Hardy | 6 Weeks | $330
How do you tell your stories beautifully and authentically? Learn the fundamentals of creative nonfiction with Nicole Hardy.
with Amy Bonnaffons | 6 Weeks | $330
Learn how to combine character, setting, plot, and other elements of fiction to write powerful, compelling stories.
with Sandra Novack | 4 Weeks | $235
How do writers tell stories with tension, action, and emotion? Learn how to write forward-moving tension in this 4 week fiction course.
with David Mills | 6 Weeks | $330
Learn how diving into form—the coherent relationship of all of a poem's parts—can enhance your creativity and freedom as a poet.
with Marc Olmsted | 4 Weeks | $250
A four-week class, melding the language mind with the sensual: How to turn detailed observation into a poem. With Marc Olmsted.
with Barbara Henning | 10 Weeks | $460
In this ten-week workshop with poet and novelist Barbara Henning, write tiny fictions while experimenting with first and third person points of view and analyzing how point of view affects the craft of fiction writing. Barbara will provide practical instruction and assignments, suggestions for revision, and lectures and and articles.
with Rosemary Tantra Bensko | 10 Weeks | $460
Create new work with fresh language, universal themes, sustained mystery and memorable characters. Stimulate your imagination.
August Courses
with Susan Vespoli | 6 Weeks | $330
From the sonnet to the villanelle, turn your journal entries into formal poetry in this 6 week writing circle workshop.
with Gloria Kempton | 8 Weeks | $395
It's an age-old art form—storytelling—and you can learn the craft.
with Zining Mok | 6 Weeks | $330
A poem has many moving parts, from sound and rhythm to form, voice, and figurative language. Learn the building blocks in this 6-week course.
with Rudri Patel | 6 Weeks | $330
Want to write your world, your way? Join us for this six week program on article writing, blogging, and essays.