Types of Nonfiction Writing: 10 Ways to Tell Your Story
This email was sent
"Write. Rewrite. When not writing or rewriting, read. I know of no shortcuts."
―Larry L. King
In this newsletter:
I hope you and yours are happy, healthy, and well.
—Fred
New Writing Tips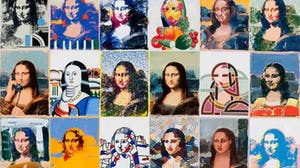 Instructor Zining Mok examines both classic and contemporary forms of creative nonfiction.
Our Upcoming Courses

January Courses
with Lyzette Wanzer | 6 Weeks | $330
Not sure how to start building a literary career? By the end of this course, you'll have tackled the author's bio, C.V., LinkedIn, and more!
with Jack Smith | 8 Weeks | $395
Over eight weeks, you'll develop a solid basis in the fictional elements—protagonist, setting, secondary characters, point of view, plot, and theme—while you develop the outline of your novel. You'll receive feedback at all stages from your fellow writers and your instructor.
February Courses
with Lisa Taylor | 6 Weeks | $330
How can your own mortality inform your work? In this 6-week course, you'll use death to inspire and motivate your poetry writing.
with Barbara Henning | 8 Weeks | $395
Poet and Novelist, Barbara Henning offers this eight-week online workshop, writing tiny fictions while experimenting with first and third person points of view and analyzing how point of view affects the craft of fiction writing. There is no pre-requisite. Barbara will offer practical instruction and assignments, suggestions for revision, as well as lectures and and articles.
with Giulietta Nardone | 4 Weeks | $235
Ready to add a splash of fun to your writing life? Join us for a four-week humor writing class. We'll read. We'll laugh. We'll write. We'll experiment.
with Dana De Greff | 6 Weeks | $330
Writing a novel requires planning, strategy, and an understanding of the fundamentals of fiction. Start your novel the right way in this 6 week course, with Dana De Greff.
with Tess Fahlgren | 8 Weeks | $395
What are the different types of creative nonfiction? From the personal essay to the hermit crab, learn the ropes of CNF in this 8 week class.
with Jack Smith | 8 Weeks | $395
Learn to depart from "what really happened," and write compelling fiction from your own life experiences.
with Zining Mok | Single-Day Webinar | $89
How do you distill love into 1,500 words or less? Zining Mok explains in this love stories flash fiction workshop.
with Susannah Simpson | Single-Day Webinar | $89
How do poets capture the essence of love in language? Learn how to do it yourself in this one day workshop.
with Susan Vespoli | 8 Weeks | $395
By studying the poems of Billy Collins, Ellen Bass, Natalie Diaz, and more, write stunning poetry in this generative writing circle workshop.
with Giulietta Nardone | 5 Weeks | $275
In a song inspired class, write several essays about the music that has moved you through life: the emotions, the relationships, the events, the outcomes.