LeBron James, Tom Brady fight against Time
Email sent: May 4, 2021 7:11am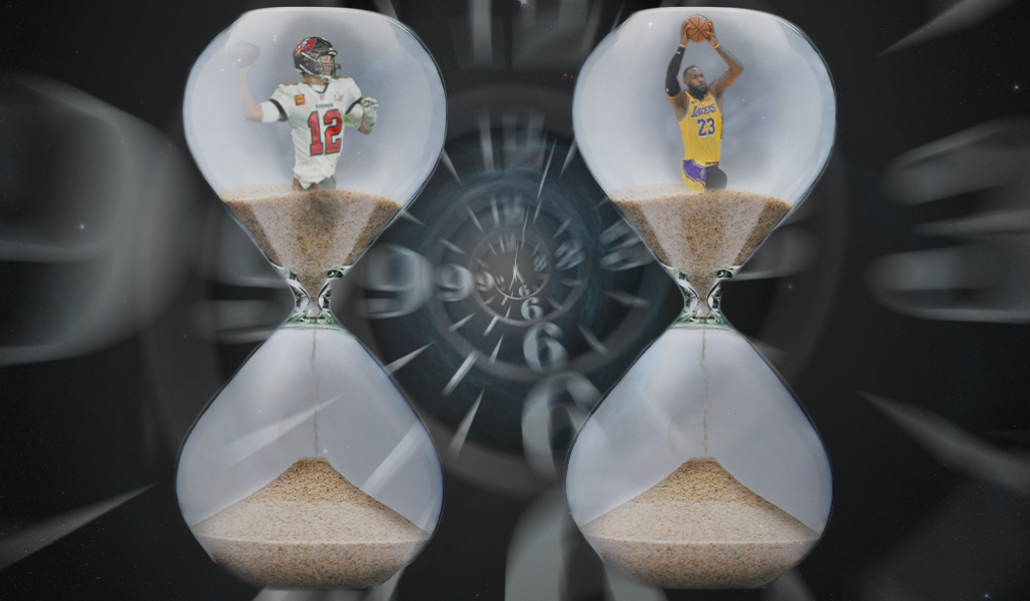 (Michael Wagstaffe/Yahoo Sports illustration)
---
By Jay Hart
‌

For the better part of the last two decades, there have been two constants in sports: Tom Brady and LeBron James.
‌

That two all-time greats have maintained a level of excellence well into the winters of their careers is both mind-boggling and mind-numbing. The former because, well, this sort of extended excellence has never been seen before, the latter because their imperviousness to time has created a sort of ho-hum expectation about what's expected of them.
‌

Tom is great this year so he'll be great again next year. Same with LeBron. Simple as that, right?
‌

We all know it's not. LeBron spends north of a million a year just on his body, while Tom's created an entire business around his longevity. It's why they're still able to do what they have always done.
‌

Until they're not.
‌

Monday, LeBron missed his 22nd game this season. He'd missed 57 combined in his first 12 seasons in the league. He's now missed 53 since December, 2018.
‌

"I don't think I will ever get back to 100% in my career," he said last week as he continued to struggle with an ankle sprain.
‌

In a well-thought-out piece, Ben Rohrbach asks the inevitable question: Has Father Time finally caught up to him?
‌

"At some point, questions about his ability to play at an unparalleled level will be founded," Rohrbach writes. "Except, James has defied the odds for so long, we will now only believe it when we see it, not necessarily when he says it."
‌

LeBron couldn't stay on the court two years ago. He won a title last year. Some wrote Brady off a few years back after getting trounced by the Chiefs to open the season. He's won two Super Bowls since.
‌

The end is most certainly coming, and it may be closer for LeBron simply because of the game he plays. But what I love about these two athletes, even though I've never been a fan of any team they've played for, is this: These dudes aren't just playing out the string. They're squeezing every last ounce out of the one shot they've got.
‌

Readers react: You've heard from us, now we want to hear from you. Hit us up at [email protected] with your thoughts on LeBron, Tom or anything else in today's newsletter, and you might just see your words below.
---
Y'all got some thoughts on Justin Fields being the 'most talented Bear' ever, and other stuff ... 
‌

"You cannot be serious!!! Justin Fields the most talented Bear ever? ... Ever hear of Gale Sayers, Walter Payton Mike Singletary, or any of the other Chicago Bear Hall of Famers???" — Tom S.
‌

Editor's note: No, we weren't being serious.  
‌

"Are you guys really sports reporters? This wheel [in yesterday's Kicker] is clearly from an Indy car, not NASCAR. Geez!" — Tom F.
‌

Editor's note II: Busbee and I are both big racing guys. That we both missed this is basically ... 
‌

WETZEL
Which rookie QB drafted in Round 1 faces the most pressure in 2021?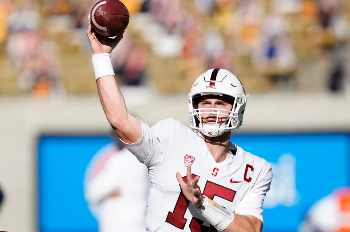 THAMEL
All-underrated team: Who are the steals of the NFL draft?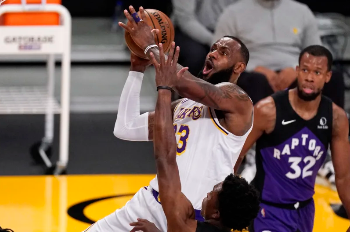 BUSHNELL
LeBron's criticism of NBA's play-in tourney is exactly why it's great
Just the way Lydia Ko drew it up ... and yes, it counts.
---
Love this newsletter?

Share with a friend

Was this newsletter

shared with you?


Other emails from Yahoo! Affiliate Program
Shop without the noise.
Get our free newsletter of hand-picked sales you need to hear about from the web's best brands.