Last hours, do not miss out! ⏰
This email was sent
Hi -,

HOURS TO GO! Draw 517 will close today (Sunday, 26 June 2022) at 5pm AEST!

Get your tickets NOW so you don't miss the chance to choose between a Hamptons-inspired Burleigh Waters home or a Penthouse retreat in Surry Hills.

First Prize value is $3.3 Million, with both options including $50,000 Gold Bullion!

Don't miss out on this opportunity to live the life of a multi-millionaire.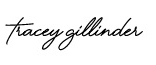 Tracey Gillinder
Head of Marketing and Fundraising
yourtown
Hi -, your Account Number is: 49799942.


Tickets also available for purchase over the phone: 1800 555 079

Draw 517
Entries close Sunday, 26 June 2022
Prizes will be drawn Monday, 27 June 2022

Prize Homes Not Open for Viewing



Recent emails from yourtown Prize Homes

See more