This week's favorite five
Hi there, Hope your week is going well! Our curators have been on a roll lately, discovering a ton of products that have fast become my favorites. By the way, if you've left Mother's Day shopping till the last minute, we're offering complimentary expedited shipping on all orders from Wolf. You can order by tomorrow (Thursday), 3pm EST and get your mom-approved jewelry box by Mother's Day! The reasons to make a switch to natural perfumes are compelling: Mainstream perfumes are over 90% synthetic at this point, meaning that "note of jasmine" is most likely the scent of artificial aroma chemicals. And since over 60% of what you put on your skin gets absorbed into your bloodstream, you probably want to know what you're putting on it. But finding a good natural fragrance is tricky. It seemed like every one of them made me smell like a yoga studio... until I tried this one. Created by Pour le Monde, the makers of the only certified 100% natural prestige fragrances on the market, it's a refreshing citrus scent that's wonderful for summer—lemony and minty with a hint of cedarwood. Kind of like drinking a mojito on a hot day. It's perfect for those of us who prefer unisex, clean scents that aren't too woodsy or musky. Try it out, and let me know what you think! Whenever my skin starts looking a little dull, it's time to bring out the big guns. I wanted to introduce you to one of my favorite skin secrets lately: the incredible new Cleopatra Restorative Milk + Honey Beauty Mask from Miami-based natural skincare line LILFOX. It comes in an adorable jar as a dusty pink powder—a detoxifying mixture of clays, Dead Sea salt, coconut milk, honey powder, fruit enzymes, and more deliciousness—which you can mix with water or whatever else you want to create a custom mask. You then brush it all over your face and wait until it dries and pulls out all the gunk from your pores. Hello, instantly softer, brighter, smoother skin! I couldn't stop touching my face after testing this one. And if you, like me, want to upgrade from mixing your masks in cereal bowls, this stunning ombre clay bowl and brush set will make home facials feel even more indulgent. Whether you're someone who likes to keep her jewelry simple or the stylish lady who likes to pile it high, this is the new piece you have to add to your collection. The 24-karat gold bangles from Cristina Ramella are inspired by (and inspire!) wanderlust, featuring the names of the world's most glamorous cities like New York, London, and Paris. All of the jewelry from the line is gorgeously crafted and definitely falls under the "never want to take it off" category. I mean, how cool is this sculpted skyline ring?! Just in time for summer traveling, we launched this line of luxe, chic compression legwear and shapewear made in Germany. You heard me right… I said chic. I always thought that compression socks were for intense athletes or the older generation, but since discovering and testing out this brand, I've realized just how incredible they are for practically everyone! Do you sit at a desk all day? Do you take long flights? Are you pregnant? Do you want smoother legs? High-tech compression tights from Item M6 can help. They encourage blood to flow evenly through your legs, reducing the risk of blood clots, preventing puffiness, and even giving you more energy. And Item M6's tights do even more with ceramic crystal particles that help stimulate skin to reduce the appearance of cellulite. I thought they might be a little uncomfortable, but I barely noticed I was even wearing them! You can feel your legs slightly tingling as your circulation improves, and I swear they're giving me more energy. I'm swapping out my leggings for this footless version as my go-to travel outfit this summer. I'll admit it: I'm not really one with a green thumb. But I went to a wedding recently where I got a succulent plant as a wedding favor, and ever since, I've been growing a little collection. They're just so adorable and, thankfully, pretty low maintenance—you just have to make sure they get a lot of sunlight. This clever bouquet of live succulents nestled in a glass bowl would make the cutest alternative to flowers. Miles more sustainable and long-lasting than flowers or chocolate! In case you missed it last week... Who doesn't love long lashes? After years of having time-consuming eyelash extensions, I tried Latisse, but horrible side effects (itchy eyes, blurred vision) meant I had to give it up. Recently, I discovered Wink—essentially Latisse without the risk—developed by an MIT student who had the same problem as me. Wink comes in packs of two, which last for a whopping four months! Exclusive to AHA, when you purchase a limited-edition set, the company will donate a set of Wink to a cancer patient to help them grow their lashes back after chemo. We're really proud to support this cause. Exciting news: we just launched an exclusive sale with 001 Skincare, a London-based natural beauty line that's deliciously luxe and crazy effective. You can get 15% off everything until the end of the month, including this incredible serum that our beauty curator declared one of the best she's ever tried. (You can combine this with our current sale, so it's actually 25% off. Woohoo!) My personal favorite from the line is this genius little device that massages away dark circles, fine lines, and puffiness by boosting blood circulation and flushing out toxins. A favorite of celebrity facialists and makeup artists, it's crafted out of glass to be completely seamless. I just keep mine in the fridge and then use them every morning around my eyes and facial pressure points in a gentle circular motion. Hello, bright eyes! Warmly, Emma AHA Concierge +1 (855) 848-3778 Concierge hours (M - F 9AM - 6PM) [email protected] update subscription preferencesunsubscribe from this list ahalife.com | 147 Front Street, Fl 2 | Brooklyn, NY 11201 | United States
This email was sent
Hi there,

Hope your week is going well! Our curators have been on a roll lately, discovering a ton of products that have fast become my favorites. By the way, if you've left Mother's Day shopping till the last minute, we're offering complimentary expedited shipping on all orders from Wolf. You can order by tomorrow (Thursday), 3pm EST and get your mom-approved jewelry box by Mother's Day!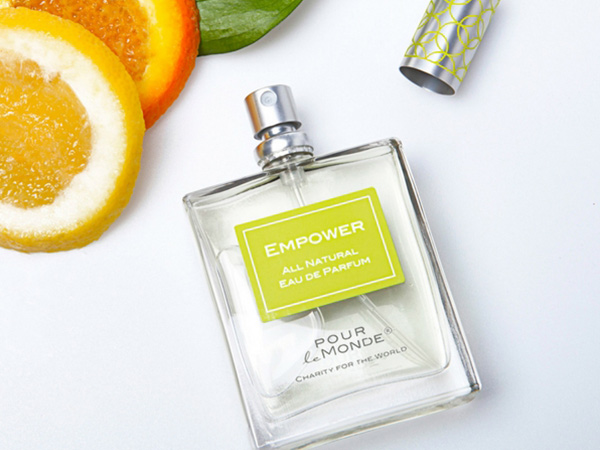 The reasons to make a switch to natural perfumes are compelling: Mainstream perfumes are over 90% synthetic at this point, meaning that "note of jasmine" is most likely the scent of artificial aroma chemicals. And since over 60% of what you put on your skin gets absorbed into your bloodstream, you probably want to know what you're putting on it. But finding a good natural fragrance is tricky. It seemed like every one of them made me smell like a yoga studio... until I tried this one. Created by Pour le Monde, the makers of the only certified 100% natural prestige fragrances on the market, it's a refreshing citrus scent that's wonderful for summer—lemony and minty with a hint of cedarwood. Kind of like drinking a mojito on a hot day. It's perfect for those of us who prefer unisex, clean scents that aren't too woodsy or musky. Try it out, and let me know what you think!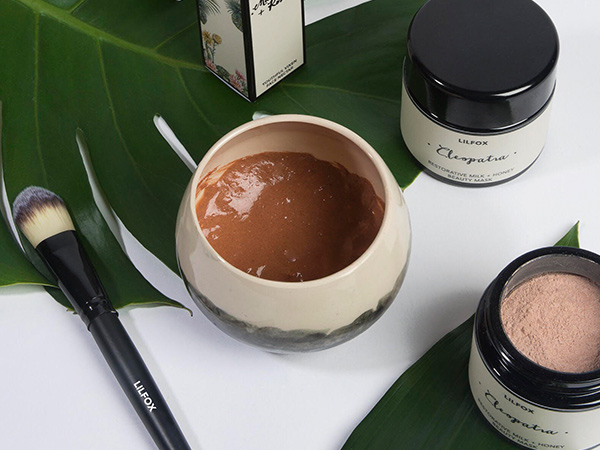 Whenever my skin starts looking a little dull, it's time to bring out the big guns. I wanted to introduce you to one of my favorite skin secrets lately: the incredible new Cleopatra Restorative Milk + Honey Beauty Mask from Miami-based natural skincare line LILFOX. It comes in an adorable jar as a dusty pink powder—a detoxifying mixture of clays, Dead Sea salt, coconut milk, honey powder, fruit enzymes, and more deliciousness—which you can mix with water or whatever else you want to create a custom mask. You then brush it all over your face and wait until it dries and pulls out all the gunk from your pores. Hello, instantly softer, brighter, smoother skin! I couldn't stop touching my face after testing this one. And if you, like me, want to upgrade from mixing your masks in cereal bowls, this stunning ombre clay bowl and brush set will make home facials feel even more indulgent.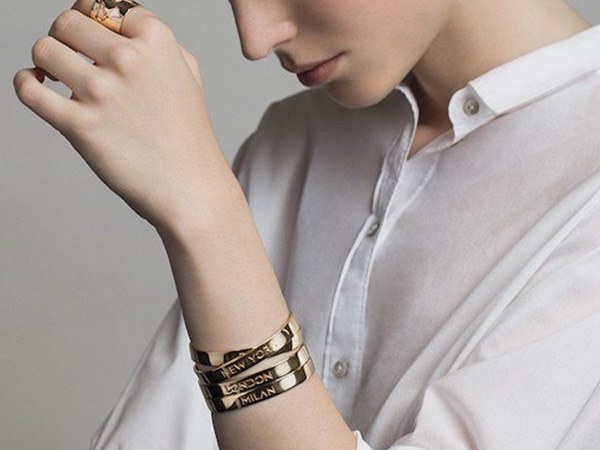 Whether you're someone who likes to keep her jewelry simple or the stylish lady who likes to pile it high, this is the new piece you have to add to your collection. The 24-karat gold bangles from Cristina Ramella are inspired by (and inspire!) wanderlust, featuring the names of the world's most glamorous cities like New York, London, and Paris. All of the jewelry from the line is gorgeously crafted and definitely falls under the "never want to take it off" category. I mean, how cool is this sculpted skyline ring?!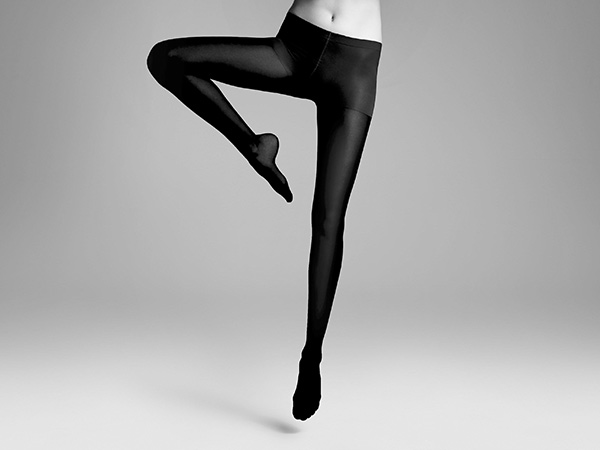 Just in time for summer traveling, we launched this line of luxe, chic compression legwear and shapewear made in Germany. You heard me right… I said chic. I always thought that compression socks were for intense athletes or the older generation, but since discovering and testing out this brand, I've realized just how incredible they are for practically everyone! Do you sit at a desk all day? Do you take long flights? Are you pregnant? Do you want smoother legs? High-tech compression tights from Item M6 can help. They encourage blood to flow evenly through your legs, reducing the risk of blood clots, preventing puffiness, and even giving you more energy. And Item M6's tights do even more with ceramic crystal particles that help stimulate skin to reduce the appearance of cellulite. I thought they might be a little uncomfortable, but I barely noticed I was even wearing them! You can feel your legs slightly tingling as your circulation improves, and I swear they're giving me more energy. I'm swapping out my leggings for this footless version as my go-to travel outfit this summer.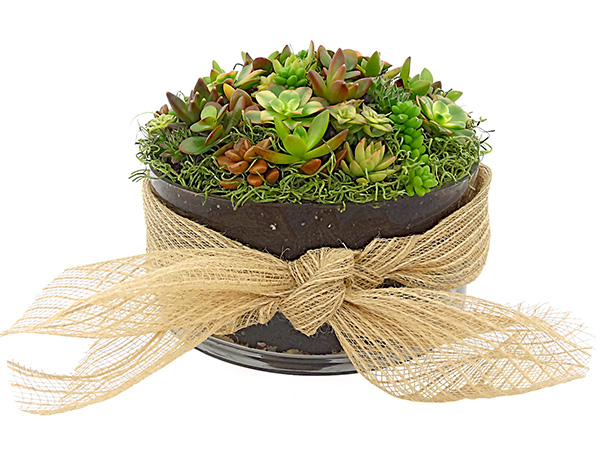 I'll admit it: I'm not really one with a green thumb. But I went to a wedding recently where I got a succulent plant as a wedding favor, and ever since, I've been growing a little collection. They're just so adorable and, thankfully, pretty low maintenance—you just have to make sure they get a lot of sunlight. This clever bouquet of live succulents nestled in a glass bowl would make the cutest alternative to flowers. Miles more sustainable and long-lasting than flowers or chocolate!

In case you missed it last week...
Who doesn't love long lashes? After years of having time-consuming eyelash extensions, I tried Latisse, but horrible side effects (itchy eyes, blurred vision) meant I had to give it up. Recently, I discovered Wink—essentially Latisse without the risk—developed by an MIT student who had the same problem as me. Wink comes in packs of two, which last for a whopping four months! Exclusive to AHA, when you purchase a limited-edition set, the company will donate a set of Wink to a cancer patient to help them grow their lashes back after chemo. We're really proud to support this cause.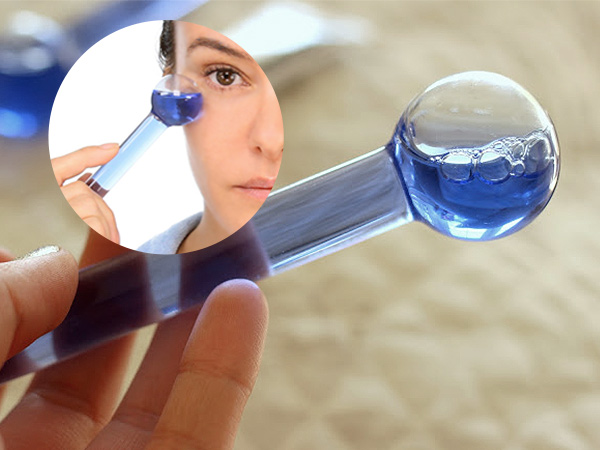 Exciting news: we just launched an exclusive sale with 001 Skincare, a London-based natural beauty line that's deliciously luxe and crazy effective. You can get 15% off everything until the end of the month, including this incredible serum that our beauty curator declared one of the best she's ever tried. (You can combine this with our current sale, so it's actually 25% off. Woohoo!) My personal favorite from the line is this genius little device that massages away dark circles, fine lines, and puffiness by boosting blood circulation and flushing out toxins. A favorite of celebrity facialists and makeup artists, it's crafted out of glass to be completely seamless. I just keep mine in the fridge and then use them every morning around my eyes and facial pressure points in a gentle circular motion. Hello, bright eyes!


Warmly,

Emma
AHA Concierge
+1 (855) 848-3778
Concierge hours (M - F 9AM - 6PM) EST


[email protected]