Low Carb Rib Recipe
This email was sent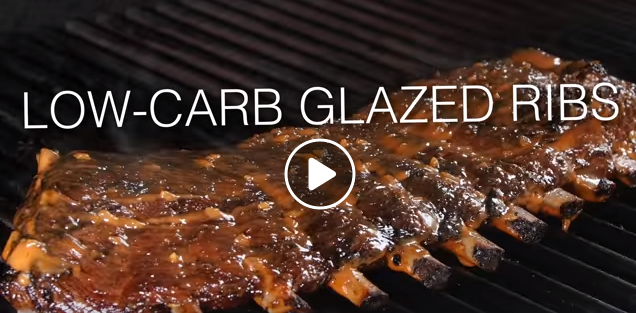 Dust off the barbeque grill, watch this quick video and enjoy guilt-free ribs in celebration of Memorial Day! Get all the flavor of traditional barbecue ribs in this low carb dish with 1.9g net carbs! Yum!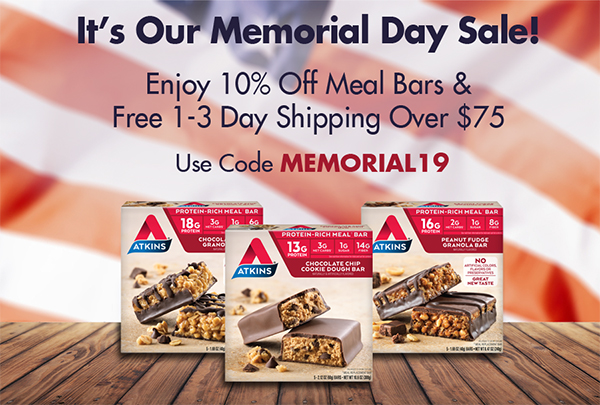 *Offer expires 05/29/2019. Cannot be combined with any other offer codes. Applies to in-stock item only. Cannot be applied retroactively. No substitutions.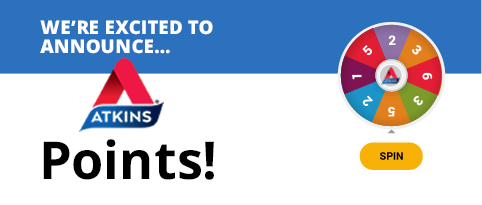 Earn points for tracking food, weight, fitness or water...and earn extra points by spinning the bonus wheel daily! Every quarter, we'll take the top point earners and randomly choose 3 winners to receive prizes, including...
$500!
After the short days and long winter, it's time to bust out the grill and invite family and friends over for a Memorial Day cookout. There is no better way to celebrate the warm weather than with a few low carb Memorial Day recipes, but if the ideas above didn't spark your interest, don't stress! Check out these Memorial Day cookout ideas that will satisfy your taste buds and stay true to your low carb lifestyle:
To your health,
The Atkins Team
Download the Atkins App
Atkins is committed to facilitating the accessibility and usability of content in its customer emails. While Atkins has undertaken efforts to improve the accessibility of this email, some content may not be accessible to certain users. If you have questions or concerns regarding the accessibility of this email, please contact us.


Preferences   

|  

Newsletter Unsubscribe   

|  

Privacy Policy   

|  



Terms & Conditions   

|  

Contact Us



Atkins Nutritionals
© 2019 Atkins. All Rights Reserved.

1225 17th Street, Suite 1000 Denver, CO, 80202
Recent emails from Atkins E-commerce

See more