Why Mike Tyson, Conor McGregor think Tyson Fury will beat Deontay Wilder
Email sent: Feb 21, 2020 8:41am

Friday, Feb 21, 2020
It's Friday and you've got this week on the ropes. FINISH HIM.
I'm back again for one more powwow until we meet again next week and I didn't bring all these fighting puns for no reason. It's a big weekend for boxing and few things are more fun to look forward to than a nice little house party with a PPV to headline. If only I had a few friends, I'd be in business..
Luckily I've got internet friends like you, so let's talk some sports before I have to enter a chamber of loneliness until Monday. Off we go!
📰 What you need to know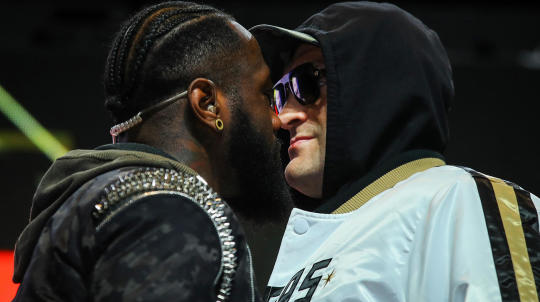 1. Legends make Fury-Wilder predictions 🥊 🔮
Deontay Wilder and Tyson Fury will battle it out in one of the most anticipated heavyweight title fights in recent memory this weekend. This is a rematch of their December 2018 meeting, which ended in a controversial and unsatisfying split draw. This time we get a better finish or else we riot.
If you're wondering what some former champs around boxing think, our Brent Brookhouse has
collected some picks
:
Sugar Ray Leonard sides with Wilder: "I like Deontay Wilder to win, possibly by knockout, but, in truth, I don't see either guy being knocked out... In the end, I think that Wilder is always in shape and that he will use his speed and power to get the job done."
Mike Tyson likes Fury: "I always pulled for him because he was named after me, that is the natural thing to do, right? I was always biased toward him. He is very likeable, he is a nice person... He is so much better than what he appears to be and looks like."
Evander Holyfield picks Wilder: "Wilder's not just a big guy with a right hand, but he's also become more calculated in his approach. That's why I'm picking him to win this second fight against Tyson Fury."
Conor McGregor is in on Fury: "Deontay Wilder's a power guy, but I think if [Fury] keeps his mind strong, keeps his playfulness in there, keeps his sharpness and his elusiveness, I think he can do the job."
Manny Pacquiao goes Wilder: ""Never bet against a puncher, particularly one like Deontay Wilder."
Anthony Joshua
picked Fury to win on Saturday, and there may not be a man more invested in this weekend's tilt. Joshua holds the other three recognized heavyweight world championships (WBA, WBO and IBF) and could be in line to face the winner of Wilder/Fury next. But
Joshua is kind of also on the outside looking in
, considering the loser of Saturday's fight has an option to trigger a mandatory third installment as long as they agree to a 60/40 pay split in Wilder/Fury III.
I haven't been all that invested in boxing over the past decade or so, but it's hard not to get up for a big-time heavyweight title showdown between two great fighters with a bit of history. I'm pretty hyped for tomorrow night and it's feels good to be excited about boxing again.
2. Kyrie Irving out for the season 🏀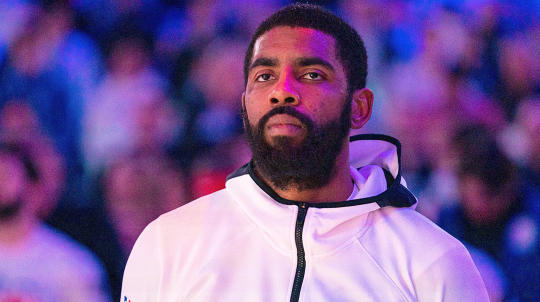 Welp, we won't be seeing
Kyrie Irving
in a
Nets
uniform again this season. After a setback with his shoulder ailment left him sidelined indefinitely earlier this week, the Nets confirmed Thursday that they are
shutting Irving down.
The point guard will undergo arthroscopic shoulder surgery to fix the lingering issue.
Irving missed 26 games earlier this season after shoulder surgery
Nets GM Sean Marks is trying to keep his eye on the future: "Our goal is long term health here"
The Nets currently hold the No. 7 seed in the East and would face the Raptors in the first round if the season ended today
This is obviously kind of a bummer for Brooklyn, even if it's clearly the right decision and, analytically, the team performs slightly better with Irving out of the lineup. They came into this season with plenty of excitement after having just signed the two biggest free agents of the offseason (Irving and Kevin Durant) and now they'll be finishing the year with neither of them on the court.
In some happier NBA news, the league is
likely to use the Elam Ending for future All-Star Games
after the success of its first run. They'll also reportedly discuss the idea of implementing the format in the G League as well as potential future in-season tournaments. Long live the Elam Ending!
3. David Ortiz defends Rob Manfred ⚾
There have been plenty of current and former MLB players quick to rip commissioner Rob Manfred in the wake of the Astros sign-stealing scandal, but he has seemingly found a friend in former Red Sox star David Ortiz.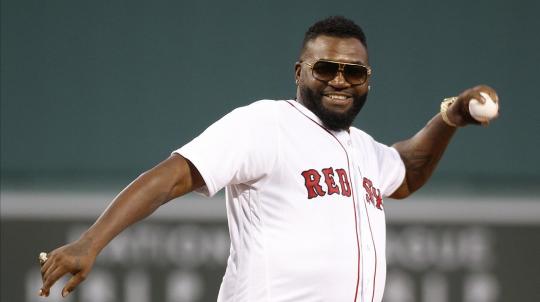 Ortiz: "I'm mad at [Fiers]... After you make your money and you get your ring, you decide to talk about it? Why didn't you talk about it during the season when it was going on? Why didn't you say 'I don't want no part of this.' Now, you look like a snitch."
It's true that Fiers waited until he got his ring and left Houston to blow the lid off the whole deal, which is worthy of criticizing and questioning when it comes to his nobility. But he did bring the ordeal to the public's attention and made it impossible for the league to continue ignoring it, so it's hard to totally blast him here. Is it such a bad thing to be a snitch when it exposes an unfair advantage?
Meanwhile, Ortiz may think Manfred is catching too much blame but there are plenty of people who are still pissed that most Astros players have walked away with little-to-no punishment for their roles in the cheating saga. It doesn't help that Manfred has put his foot in his own mouth at a couple of recent press conferences.
Even as a Red Sox fan who owes Big Papi a lifetime of gratitude for the happiness he's hand-delivered, I gotta say... he's wrong on this one. I will not chillax.
4. Every NFL team's most important draft pick 🏈
I hope you're ready for an onslaught of NFL Draft content in the coming weeks. There will be combine reports, mock drafts, prospect features, rumors, and more mock drafts. But how about a fun little thought exercise to get you in the mood first?
Arizona Cardinals: Larry Fitzgerald
Atlanta Falcons: Matt Ryan
Carolina Panthers: Cam Newton
Houston Texans: JJ Watt
Kansas City Chiefs: Patrick Mahomes
New England Patriots: Tom Brady
Seattle Seahawks: Russell Wilson
One of the most exciting things about any draft is the possibility of striking gold and changing the course of history. One selection can change the trajectory of a franchise both in the short- and long-term. Perhaps one or two names called in this year's draft might make their way onto a list like this in the future. Or perhaps your team will whiff and select a bunch of guys who will make you lose your will to live every Sunday. Could go either way!
Odds & ends
📺 What to watch this weekend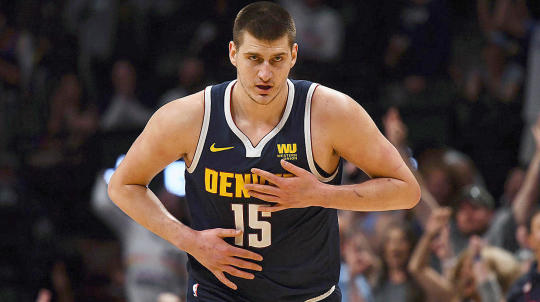 Oklahoma City is surging in the Northwest and they'll host the first-place Nuggets on Friday night.
SAT: 🏀 No. 3 Kansas vs. No. 1 Baylor, 12:00 p.m. ET | TV: ESPN
Two of the best teams in college basketball square off in an epic Big 12 showdown in Texas. Baylor has won 23 straight dating back to November.
SAT: 🏀 76ers vs. Bucks, 8:30 p.m. ET | TV: ABC
The 76ers will look to make a case that they should be taken seriously as an East contender as they head into Milwaukee to take on the top-seeded Bucks.
SAT: 🥊 Tyson Fury vs. Deontay Wilder | Wilder (-125), TV: PPV
It's a rematch for the heavyweight title belt. Their first meeting ended in a split draw.
SUN: 🏒 Penguins vs. Capitals, 12:00 p.m. ET | TV: NBC
The top two teams (and arguably most bitter rivals) in the Metro division go head-to-head in an early matinee event.
SUN: 🏀 Celtics vs. Lakers, 3:30 p.m. ET | TV: ABC
One of the NBA's most storied rivalries has some renewed importance as Boston and Los Angeles are both considered legit contenders this year.
(Pick of the Day tracker: 1-1)
📝 Top scores from last night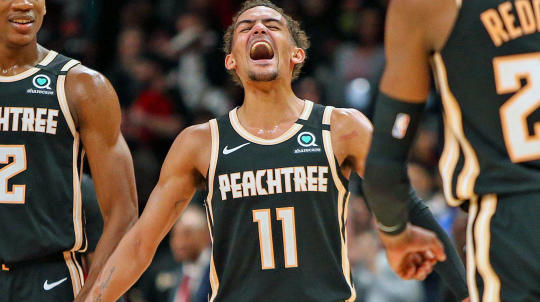 Trae Young dropped a career-high 50 points, including the final 10 of the game, to help Atlanta push past the Heat.
💵 Winning wagers: Hawks (+205), Over (230)
Joel Embiid had 39 points and 16 rebounds as the Sixers improved their record at home to 26-2..
💵 Winning wagers: Sixers (-6.5), Over (214)
Alec Martinez scored a goal in his Golden Knights debut and Vegas snapped the Lightning's season-long win streak at 11 straight games.
💵 Winning wagers: Golden Knights (-107), Over (6)
Alex Ovechkin scored his 699th career goal to snap a point drought at five games, but Ben Chiarot's two goals pushed Montreal to an OT win in Washington.
💵 Winning wagers: Canadiens (+164), Over(6.5)
Alonzo Verge Jr. dropped a game-high 26 points off the bench to help ASU pick up their sixth straight win.
💵 Winning wagers: Arizona State (+114), Over (142.5)
 
 

Watch Tennessee take on #13 Auburn live for free on Saturday at 12pm ET on CBSSports.com and the CBS Sports App.

Learn More


 

Play where the pros play this season. Run a feature-packed custom league, compete for cash in a prize league or play for fun in a classic league

Play Now

| | | | |
| --- | --- | --- | --- |
| FOLLOW CBS SPORTS | | | |
You are receiving this email because you're opted in to receive the CBS Sports HQ Newsletter from CBSSports.‌com.
To ensure delivery of emails from CBSSports.‌com, please add
[email protected]
to your address book.
© 2020 CBS Interactive Inc. | 1401 West Cypress Creek Road‌, Fort Lauderdale, FL 33309

Other emails from CBS Sports
Sep 17, 2021

NFL Week 2 picks and best bets, recapping WFT's wild win over Giants, plus Colts on 'Hard Knocks'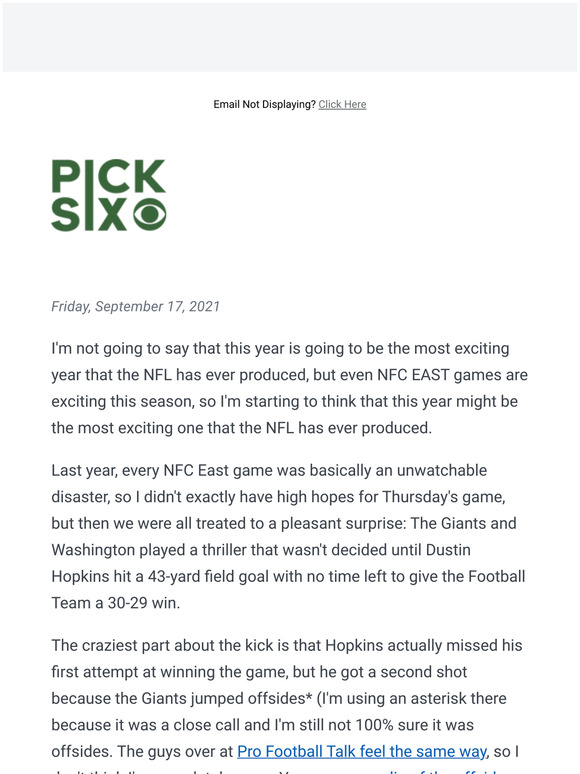 Sep 17, 2021

Alex Cobb's return should grab your attention, Bryce Harper continues monster second half, waiver-wire adds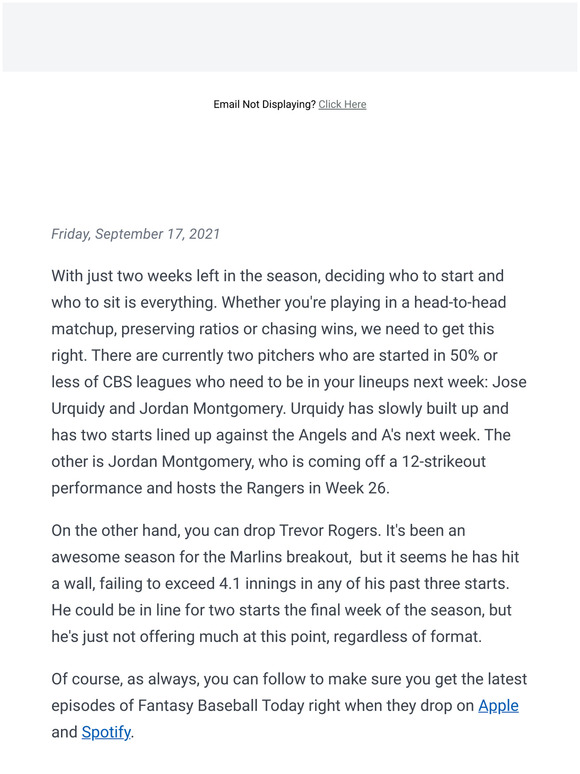 Sep 16, 2021

Picking a winner for Giants-Washington Thursday night game, plus Raiders file complaint against Ravens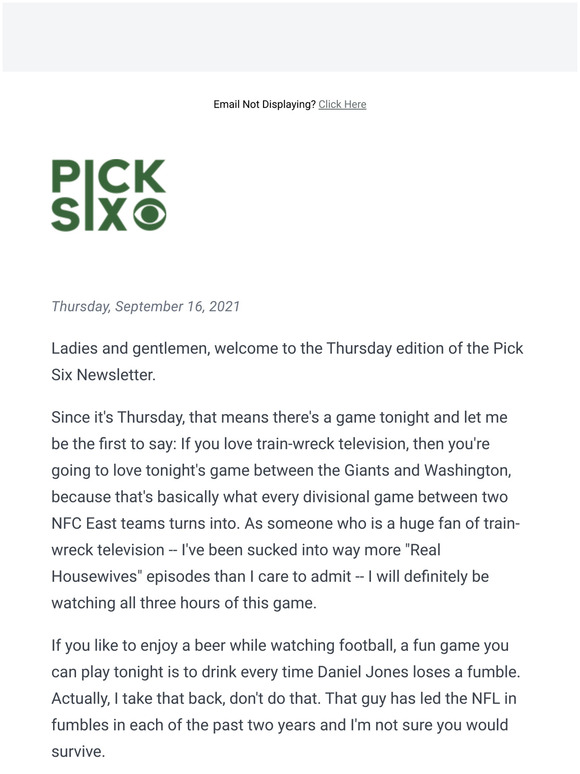 Shop without the noise.
Get our free newsletter of hand-picked sales you need to hear about from the web's best brands.