Last Chance! Save Up to 50% + Extra 20% + Free Shipping
Labor Day Sale - Save up to 50% + Extra 20% Off Email Exclusive To view this email as a web page, click here PRODUCTS EDUCATION TRAINING Wireless Usa 2.0 Muscle Stimulator Kit w/ TENS Wireless muscle stim device designed to give maximum mobility while utilizing each of the 10 Compex programs. $1,099.99 $599.99 Extra 20% OFF Code: COMPEXPM20 BUY NOW Performance 2.0 Muscle Stimulator Kit With TENS Great for those who engage in frequent physical activity and are looking to boost physical performance in a variety of settings. $499.99 $209.99 Extra 20% OFF Code: COMPEXPM20 BUY NOW Easy Snap Electrodes 2X2 - 5 Packs - Black The electrodes help connect the wires from the Compex muscle stimulator to your skin. They are the points where the pulses... $74.99 $39.99 Extra 20% OFF Code: COMPEXPM20 BUY NOW HyperIce Gone are the days of sitting around for 10-20 minutes trying to keep those ice packs on and being unable to do anything else. Perfect for on-the-go athletes, HyperIce brings ice compression directly embedded to the brace. Starting at $35.00 SHOP NOW Chattanooga ColPac From swollen knees and ankle sprains to back aches and neck pain, instantly reduce inflammation and pain with Chattanooga ColPac. Delivering soothing relief, ColPac cold therapy is a reusable ice pack that's offered in various sizes to treat many injuries: swelling, strains and sprains, or chronic pain. Starting at $9.99 SHOP NOW 30-DAY RETURNS If you happen to find a lower price anywhere on an identical item, just show us the price and we will match it! More Info FREE SHIPPING Free Ground Shipping on Orders $30 or more. Free ground shipping is limited to the 48 contiguous states. More Info 2 YEAR WARRANTY Devices are covered by 2 year warranty and Accessories have a 60 days. For claims please call 1-877-Compex8. More Info About Us Compex®, a Swiss brand, brings more than 30 years of expertise in physiotherapy, pain treatment and sports training. As a forerunner in electro stimulation technology, Compex is the go-to training essential for health care professionals and top athletes. Learn more>> Contact Us Compex USA 1325 Sycamore Ave. Vista, CA 92081 US: 800-553-6019 Canada: 866-266-7398 [email protected] Labor Day Sale Extended - Save up to 50% on select Compex Muscle Stimulators, plus extra 20% using Code: COMPEXPM20. Offer excludes Compex Edge 2.0 Muscle Stimulator. Price as marked. Free shipping + Free Gift with purchase of select muscle stimulators. Offer Ends 09/010/18 11:59pm PST or while supplies last. Free Gift (Dual Snap Electrodes) with purchase of Muscle Stimulators will automatically be added to cart with Muscle Stimulator (no coupon code needed). While supplies last. Hurry, Limited Time Offer! Free shipping is limited to the 48 contiguous states. Not applicable with previous orders. Cannot be combined with other coupons or discounts. This message was sent to Your privacy is very important to us.Privacy Policy | Contact Us To stop receiving these emails unsubscribe.
This email was sent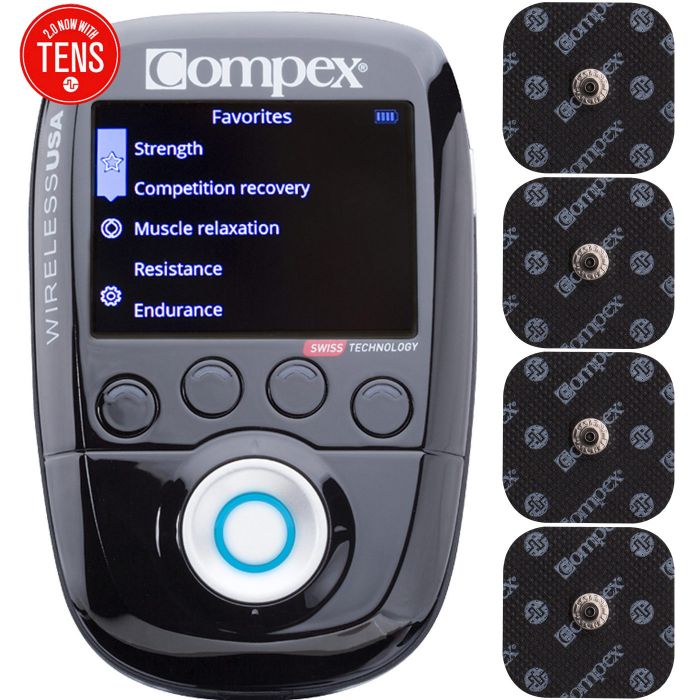 Wireless Usa 2.0 Muscle Stimulator Kit w/ TENS
Wireless muscle stim device designed to give maximum mobility while utilizing each of the 10 Compex programs.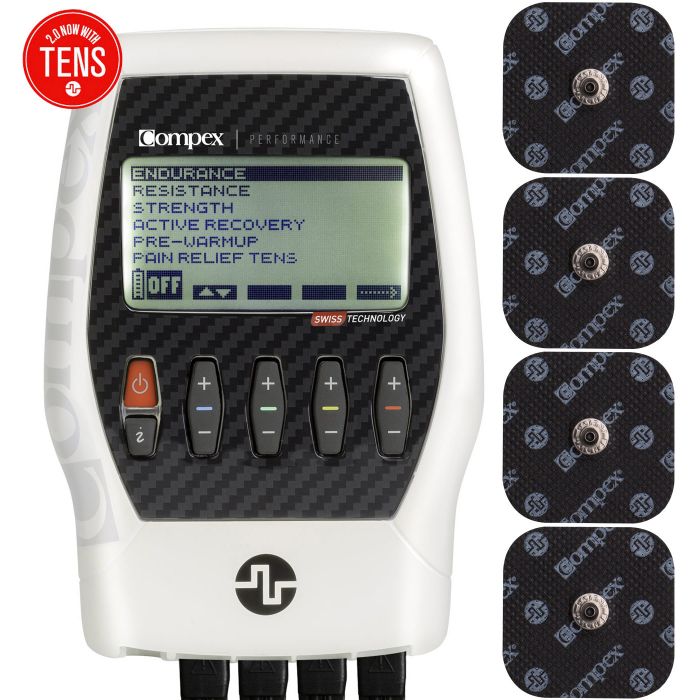 Performance 2.0 Muscle Stimulator Kit With TENS
Great for those who engage in frequent physical activity and are looking to boost physical performance in a variety of settings.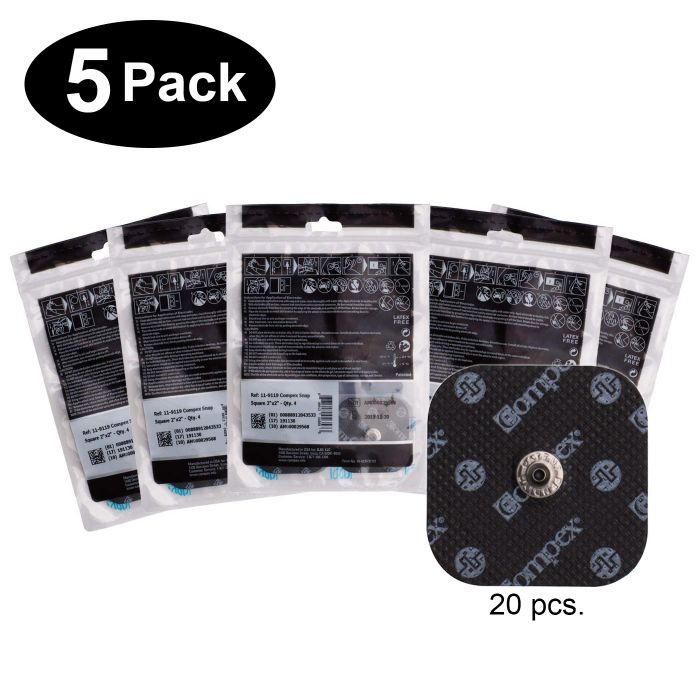 Easy Snap Electrodes 2X2 - 5 Packs - Black
The electrodes help connect the wires from the Compex muscle stimulator to your skin. They are the points where the pulses...
Gone are the days of sitting around for 10-20 minutes trying to keep those ice packs on and being unable to do anything else. Perfect for on-the-go athletes, HyperIce brings ice compression directly embedded to the brace.
From swollen knees and ankle sprains to back aches and neck pain, instantly reduce inflammation and pain with Chattanooga ColPac. Delivering soothing relief, ColPac cold therapy is a reusable ice pack that's offered in various sizes to treat many injuries: swelling, strains and sprains, or chronic pain.

If you happen to find a lower price anywhere on an identical item, just show us the price and we will match it!
Free Ground Shipping on Orders $30 or more. Free ground shipping is limited to the 48 contiguous states.

Devices are covered by 2 year warranty and Accessories have a 60 days. For claims please call 1-877-Compex8.

Compex®, a Swiss brand, brings more than 30 years of expertise in physiotherapy, pain treatment and sports training. As a forerunner in electro stimulation technology, Compex is the go-to training essential for health care professionals and top athletes. Learn more>>
Compex USA

1325 Sycamore Ave.
Vista, CA 92081

US: 800-553-6019

Canada: 866-266-7398
Labor Day Sale  Extended - Save up to 50% on select Compex Muscle Stimulators, plus extra 20% using Code: COMPEXPM20. Offer excludes Compex Edge 2.0 Muscle Stimulator. Price as marked. Free shipping + Free Gift with purchase of select muscle stimulators. Offer Ends 09/010/18 11:59pm PST or while supplies last. Free Gift (Dual Snap Electrodes) with purchase of Muscle Stimulators will automatically be added to cart with Muscle Stimulator (no coupon code needed). While supplies last. Hurry, Limited Time Offer! Free shipping is limited to the 48 contiguous states. Not applicable with previous orders. Cannot be combined with other coupons or discounts. This message was sent to
Your privacy is very important to us.
Privacy Policy | Contact Us

To stop receiving these emails

unsubscribe.