March Newsletter: The Elysium co-founders share their vision for the future
Our March news includes the Elysium co-founders' vision for the future and why you should swap your omega-3s for Matter.
This email was sent
This month, we continue the conversation with Elysium's co-founders, cover a new study that shows Matter's omega-3s are more readily absorbed than the omega-3s in standard fish oils, and share the work of our scientific advisory board member Russell Foster in the ultra-topical arena of sleep and circadian rhythms.

Elysium Vision 2025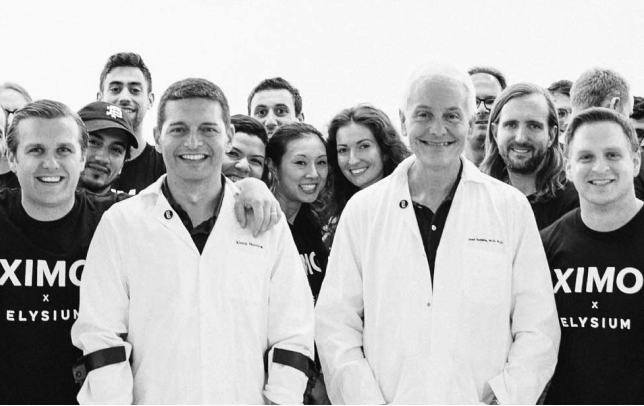 On the occasion of the sixth anniversary of the launch of Elysium Health, the three co-founders—Eric Marcotulli, Dan Alminana, and Leonard Guarente, Ph.D.—sat down to talk about the origins of the company. This is a continuation of the conversation featured in the February newsletter, looking ahead to what will be the company's 10-year anniversary in 2025.



Can you talk about your predictions for Elysium's 10-year anniversary?





Lenny:

We now can see a paradigm emerging from Elysium. The paradigm is to marry together our products for human health, based on research in aging, with next generation tests. Now, people can easily access and gain insight into, first of all, their own baseline health and wellness status. Moreover, customers can monitor whether their health improves over time. Together, these represent a wholly different approach to how we think about measuring health and wellness.

It's not just rethinking current measures, it's introducing entirely new measures that have never before been possible. I think that the entry point for that is Index because Index represents the highest level of technology for measuring aging. We're at the point of testing it rigorously for Basis. We already have Index data that has allowed us to associate NAD+ levels with aging. That's important, but in the future, I think we'll be able to develop both derivatives of Index and new measures for anything that we're interested in pursuing as a company, and that includes NAFLD for liver and cognitive decline for the brain. For example, we plan to soon offer an application of Index that monitors brain health and the potential effects of lifestyle changes.



Eric:

To elaborate a bit on Lenny's point around aging as a field and where it is now, when we look at the 10-year mark for Elysium, which is not that far off, I think we're already beginning to see the evolution. It's that the conversations—the tone, and the nature of the discussions—are very different than when we started this business, and when we started talking about it even years before we launched. We now, collectively, believe the market for healthspan and longevity technologies will be one of the largest and most important of all. That represents an incredible change in mindset in just a decade.


 says Basis is
"a revolutionary supplement"
Futurism

, the science and tech site covering cutting-edge discoveries, recently reviewed Basis, emphasizing one of our core values: We know it isn't possible to avoid aging, but we believe we have ways to do it better. Futurism writes "Elysium Health is not like other health and wellness companies…(with) a scientific advisory board that includes eight Nobel Laureates" and goes on to detail the ways Elysium combs the field of cellular aging for important advancements with the potential for tangible benefits.

   

Read the story 


New Study Shows Superior Absorption of the Omega-3s in Matter vs. Standard Fish Oils
Typically, supplements with EPA-DHA omega-3 fatty acids employ an oil-based formulation (ethyl ester, EE); Elysium's Matter uses a more recently developed l-lysine salt of EPA and DHA (FFA, or free fatty acid). The first human study of this novel form has shown a 4x higher bioavailability of the omega-3 free fatty acids. In this study, healthy adults were given omega-3 fatty acids in either the FFA form or EE form. The product was taken on an empty stomach and blood was drawn at baseline, and up to 48 hours after supplementation. Compared to the EE, the FFA was rapidly absorbed and exhibited a 4x greater bioavailability.

   

Read the study 


Scientists We Work With:
Russell Foster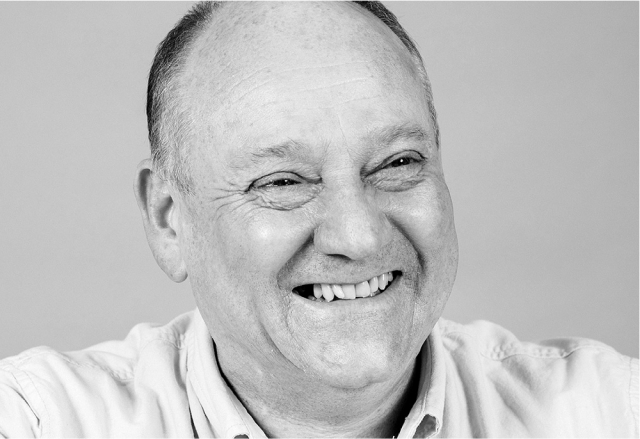 Not getting an adequate amount of shut-eye is a widespread, if unfortunate, contemporary phenomenon. But why do we even need sleep? Dr. Russell Foster, director of the University of Oxford's Nuffield Laboratory of Ophthalmology and the Sleep and Circadian Neuroscience Institute and Elysium Health scientific advisory board member, studies the science of sleep. One of Foster's critical contributions to the field is the discovery in mice of a class of photoreceptors called photosensitive retinal ganglion cells (pRGCs) that regulate many aspects of sleep and arousal states; this discovery has redefined our understanding of the mammalian biological response to light. Foster is investigating the connection between shift work and a higher incidence of health problems, including diabetes and heart disease, as well as the influence of light exposure on an individual's chronotype—each person's propensity to sleep at different times of day. As a night owl and late riser, Foster himself knows the importance of factoring chronotype into one's work schedule; he doesn't schedule lab meetings before 10am.
Last month we were thrilled to hear from customers who have been taking Basis for 5+ years—see our "quote of the month" below for David Rulon's story. Now, we want to learn more about you and why Basis, Matter, and Index are a part of your health routine. We know that our customers are interesting and accomplished people, so if you have a story to share about any of our products, please send us an email at

[email protected]

. On April 8th, we'll be selecting our three favorite stories and sending each customer a copy of

Rhythms of Life

by Elysium scientific advisory board member Russell Foster and researcher Leon Kreitzman. Your story may also be featured in an upcoming newsletter or on our social channels.

QUOTE OF THE MONTH
I have been taking Basis for several years now. I also signed up fairly early to get Matter when you offered that. I do believe that both of them have helped me.

I have been an architect for about 44 years and also a part-time inventor over the years. Since doing a competition for housing after the 2010 earthquake in Haiti, I have been involved in developing a building product called QuicBlocs and am creating a small startup company with five others. I often think it is crazy to try to do this at 74 but perhaps there should be articles about 70 innovators over 70. I believe your products are helping to keep me feeling healthy both physically and mentally. Thank you for creating the products you have made and I look forward to future ones.
David Rulon, Elysium customer since 2016
Enjoy reading the newsletter?


Share it with your family and friends by forwarding this email.
© 2021 Elysium Health Inc., 434 Broadway, Floor 2, New York, NY 10013

(888) 220-6436       

[email protected]

      

Unsubscribe

These statements have not been evaluated by the Food and Drug Administration. This product is not intended to diagnose, treat, cure or prevent any disease, and is intended for healthy adults, 18 years of age or older. Do not take this product if you are pregnant or nursing.