Donna Edens FREE 4-Day Energy Healing Challenge!
Email sent: Jun 14, 2021 7:04am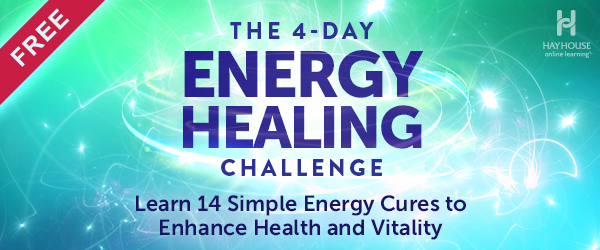 with Donna Eden & David Feinstein, Ph.D.
Dear Friend,

For thousands of years, every culture in the world has shared a common secret to health and healing. It required no pills, no ointments, no balms.

It simply involved energy.

Energy medicine was the first healing practice on our planet. And for millennia, shamans and healers have been curing illnesses and injuries this way.

But—with the arrival of modern medicine—these powerful healing methods have been pushed aside and nearly forgotten, buried by our focus on prescriptions and procedures. And yet, we live with an epidemic of chronic pain and mental imbalance.

Of course, there's a place for modern medicine. But far too often we turn to drugs, surgery, radiation, and other invasive treatments as a first (not a last) resort.

The truth is that our bodies are DESIGNED to be healthy, to be radiant, and to heal—naturally. And we can achieve this by working with our bodies' subtle energies.

That's why we're thrilled to invite you to The 4-Day Energy Healing Challenge: Learn 14 Simple Energy Cures to Enhance Health and Vitality—an online challenge with world-acclaimed energy healer Donna Eden and clinical psychologist David Feinstein, Ph.D.

It all starts on Monday, June 21—and IT'S COMPLETELY FREE.


For more than 40 years, Donna Eden has taught hundreds of thousands of people how to work with their energy to reclaim their health and vitality. Since childhood, Donna has been able to see the body's subtle energies—a matrix of colors, patterns, and flows that run within and around every living being—and heal herself of "incurable" illness. Simply by moving her body's energy with her hands.

Now it's your turn to learn these simple, accessible techniques and put the power in your hands.

During this free four-day event, you'll discover…

14 energy medicine techniques to empower you to heal yourself and your family
Real-life stories of astonishing recoveries and incredible live healings that show you what's possible with energy medicine…and how quickly it works!
How to recognize the signs of blocked energy in your mind and body, and fix it right away
You'll also learn how to…
Ground yourself to the Earth's energy whenever you need to calm and center yourself
Boost your brain power to think more clearly and be more mentally present
Free your body from pain and speed healing by flushing out old, stagnant energy
Protect yourself from harmful, toxic energies from other people, places, or electromagnetic fields
Plus, when you register today, you'll get immediate access to two videos: The Promise of Energy Medicine, which clearly lays out just how powerful energy healing can be, and Understanding Your Energies, which contains a healing teaching you can use today!


All the tools you need for healing are built right into your own body. Get ready to rediscover your natural ability to work with your body's energies—so that you can support and supercharge your health for a lifetime.

Wishing You the Best,
Your Friends at Hay House


Other emails from Hay House, Inc.
Shop without the noise.
Get our free newsletter of hand-picked sales you need to hear about from the web's best brands.